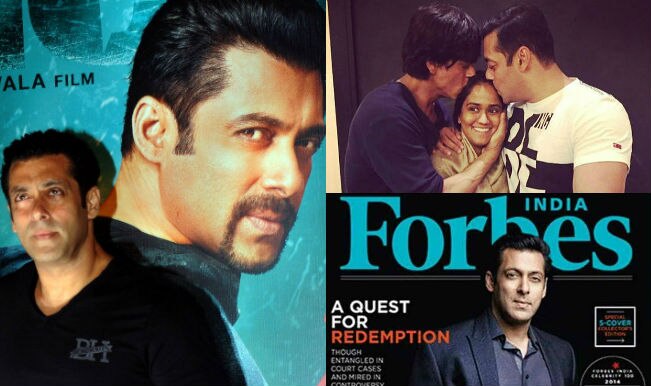 The festive season continues for the Sallu fans as Bollywood's biggest star Salman Khan celebrates his 49th birthday. The Jai Ho star born on December 27, 1965, is undoubtedly among the most popular celebrities and boasts of massive fan following. Sallu, Salman, Bhaijaan, Sallu Bhai, the Most Eligible Bachelor, Ladies Man and many more names define the actor's charismatic personality. Known for his king-size heart filled with love and kindness, Salman Khan has only been touching new heights with every passing year. We take a look at how did the year 2014 fare for Salman Khan as he turns 49:
1"Salman Khan marries his sister Arpita Khan in a lavish wedding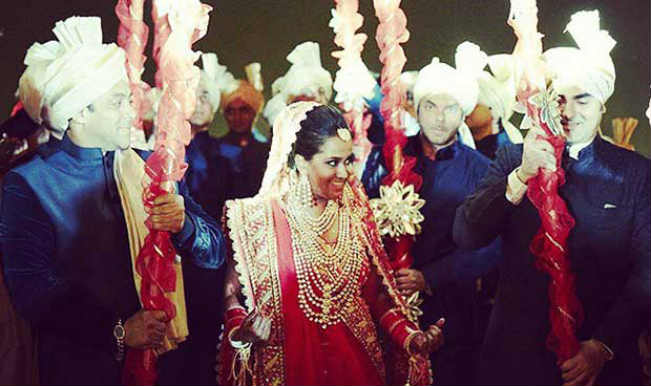 No wonder he is called the best bhai for Salman Khan ensured his little sister Arpita Khan had a fairytale wedding. In what is touted to be one of the grandest wedding Bollywood has seen, Salman left no stones unturned to make it the best event of Arpita's life. Arpita Khan was married to beau Aayush Sharma in a king size affair that included lavish sangeet and mehendi in Mumbai, followed by final marriage ceremony in Hyderabad's Falaknuma Palace. The biggest stars of the industry with the likes of Shah Rukh Khan, Aamir Khan, Priyanka Chopra, Katrina Kaif, Sania Mirza, Karan Johar blessed the newly-wed couple.
2"Reunion of Salman Khan and Shah Rukh Khan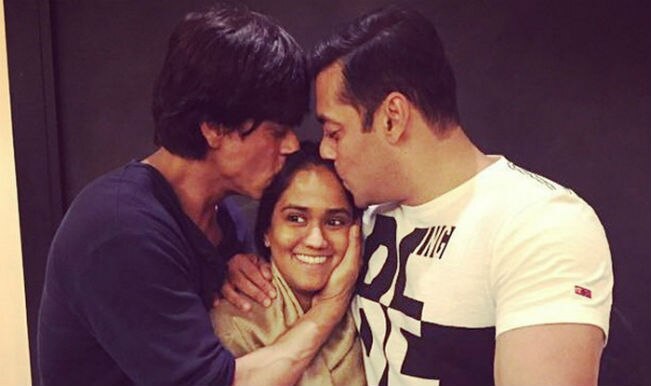 The Karan-Arjun of Bollywood was seen in one frame after the duo came together at Arpita Khan's sangeet ceremony. Everyone knows about the disgraceful fall-out that took place between Salman Khan and Shah Rukh Khan during Salman's ex-girlfriend Katrina Kaif's birthday in 2008. But six years later, looked like Shah Rukh and Salman called it truce for the little sister and they kissed Arpita's forehead. After the sangeet ceremony, the two came together for 21 Years of Aap Ki Adalat aling with other Khan, Aamir Khan.
3"Salman Khan: No. 1 on the Forbes list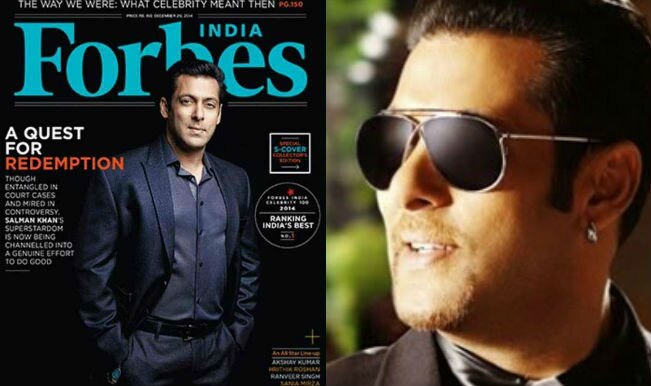 On one hand Salman Khan is mending his friendship with Badshah Khan but that does not stop him from being competitive. For Salman toppled Shah Rukh Khan in the Forbes list as the richest Indian celebrity in the year 2014. According to a Forbes list, Salman Khan grossed earnings of Rs. 244.5 crore while SRK earned Rs. 202.4 crore. Salman Khan's rise in terms of brand equity and prominence is only increasing.
4"Salman Khan's red hot run at Box-office with Kick and Jai Ho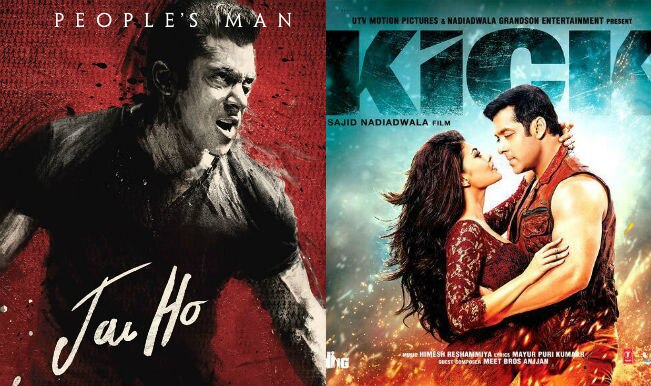 Salman Khan had two releases in the year 2014 - Jai Ho and Kick. And as expected, both turned out to be golden run for the 49-year-old as the first release, Jai Ho minted 183 crore while Kick that released on Eid collected 377 crore worldwide. Jai Ho was declared semi-hit but the Hangover of Kick turned out to be irresistible for the movie-buffs as the film went on to become the second highest grossing Bollywood film of all time in India and the fourth highest-grossing Bollywood film worldwide.
Salman Khan has had a great year in 2014 with everything seems to be in his side, be it box-office success, personal life satisfaction and immense love from all quarters. Well, we hope the Dabangg Khan has even better year in 2015.
Modified Date: December 27, 2014 2:02 AM