Part 14 :


"Mom... that's great news..." exclaimed Arnav and turned to his sister, who nods her head with a bright smile
"Really Akshaya... I'm so happy about this. I think it will be best if we go for 4 months date. We will have lot of time for the preparations. What do you say Amma?" asked Aran looking at his son's face
"What???" Arnav almost jumped from the couch "Dad... What's the need for that long? We can comfortably arrange everything for next month. If we call wedding planners they will make everything ready in time. Then what's the need for that late? Arnav blurted out
Everyone one except Akshaya burst into laughter seeing the expression in Arnav's face. Both Aran and Dadi are satisfied as they expected this reaction from Arnav.
"What? Don't laugh... it's my marriage and as I'm in love with my fianc, it's obvious that I will be impatient about the marriage. And anyway I will get married to her then what's the use of waiting for that long?" everybody surprised to hear Arnav's direct words. Aran chuckles hearing his son's words and all the ladies felt embarrassed and little shy
"I want this marriage to happen in one and half months and that's final"
"Chote... that's not right. What if they want time? What if Khushi needs time? What if they can't arrange everything in time?" asked Akshaya
"I will talk to them and make them agree, because it's MY marriage. It will happen how I want" he stressed I'
"What about Khushi? What if she has any problem? What if she wants time to get married?" asked Akshaya
Arnav looked at her intently and then took his mobile out from his trouser pocket and dialled. When the call was answered he asked
"Khushi, it's me Arnav. Today Bua Ji called and discussed about our marriage date. Bua Ji said there are three dates. One is in next one and half months and remaining two are in four months time. Is one and half months okay with you?"
"One and half months!! Isn't it less time for the marriage Arnav Ji? I mean for the preparations and all, we need time, right?"
"Do you trust me Khushi?" Arnav asked seriously
"Of course I do. Arnav Ji, What's wrong? Why are you sounding so upset and angry?" she sensed something wrong
"Nothing... And about marriage preparations... you just leave that all you to me. I will check and manage and make sure everything will go fine. Is it enough time for you to accept this marriage? I mean can you get married to ME in this less time? Can you accept me as your husband in this less time? Or do you have any personal problems with that date?" Arnav poured his frustration, tension and unknown fear on her in the form of his questions.
"Arnav Ji relax... what's wrong? Why would I have problem in getting married with you? Why couldn't I accept you as my husband? As I told you, I want to give a chance to myself. I don't think, other than you I will be comfortable with any other man. If there won't be any problem for my family in preparations, then I'm ready for marriage in one and half months and I don't have any personal problems. I'm ready to get married to you"
"Say that last line one more time" he asked Khushi to repeat with a sigh of relief and kept the phone in speaker mode
"What's wrong Arnav Ji...?" asked Khushi
"Just say the last words damn it..." he said controlling his shout
"Okay... okay... I'm fine with the one and half months date. I don't have any problems, not even personal one and happy now? At least can you tell me what's wrong now?"
"Khushi I will call in few minutes... wait for me" he said looking into his mother's eyes and disconnected the call
"I think you heard her. But mom, I don't understand why you are behaving like this. If you don't like Khushi, then when did you accept her in first place after seeing her photo? If you didn't like her then you should tell that time. But now, when our marriage came to discussions about the date and all, you shouldn't object. I don't want this to happen. This marriage will never stop. I'm not going to lose Khushi that too when she already accepted and trusted me from the bottom of her heart. She will be my wife, and that's final. If you have any problem, it will be better if you talk. Don't keep anything in your mind and spoil your mind and heart. I don't want that to happen. I want each and every one of this family - MY family, to be happy with my marriage. Please Mom, don't make this difficult for us. I and Khushi need you in our lives. I think and hope you will understand this" Arnav left from there after saying this.
All the family members looked at the stairs from where Arnav left the room. Both Aran and Dadi looked at each other with worried expression. Aran turned to Akshaya to see serious yet worried expression in her face
"What's wrong Akshaya? What's all these? Why are you not ready about this marriage? As Arnav said don't you like Khushi? What's your problem and why aren't you ready for next one and half months date? Do you really think we can't arrange everything before that date?" but he didn't get any response from Akshaya
"Look Akshaya... if you are worried about future thinking that Chote will leave us after marriage or Khushi will create problems in this house, then forget it. Khushi or Chote are not like that. I'm sure about that. You have to trust Khushi in this. She is a gem of a girl anyone could get as DIL. If you behave like this with Khushi or Chote then it definitely will create problems in our family. This is natural to feel like this in this situation. But we have to come out quickly trusting our children. I too did that, and we didn't have any problem with each other till now, then why are you worried about Khushi? Why are you thinking that she will be a problem in our family? This is not correct Akshaya. If you have any doubts then talk with Khushi, clear your mind. It will help our family. I don't want you to continue this behaviour after Chote's marriage" saying this Dadi moved towards her room followed by Anjali and little shortly by Aran. But they all three stopped by hearing Akshaya's voice
"I'm tensed" everyone turned back and looked at her
"I'm tensed about Chote's life, I'm tensed about Anjali. What if Khushi insults Anjali after knowing about her marriage? What if she creates problems in Anjali's life? What if she doesn't like Anjali staying in this house? What if her dislike about Anjali creates problem in Chote's life? I'm tensed... I want my children to be happy, nothing else... I just want everyone to be happy... that's all..." with this Akshaya broke into tears.
Everyone looked at each other with surprised expression. They never guessed that Akshaya will be worried thinking that Khushi may dislike Anjali. They walked towards her. Both Aran and Dadi sat beside her and Anjali before her. Before they say anything they heard Arnav's voice
"Khushi is not that cruel Mom..." everyone looked at him while he descending the steps. He knelt down beside Anjali near Akshaya's legs. Taking his mother's hands in his hands he continued saying "She is such a sweet heart Mom. She will never ever taunt Di; you can trust me in this. If she does, then I know how to handle the situation. I know who is what Mom; I know the importance of the people in my life. I will never allow anyone to point their finger about my people, not only outsiders I won't allow you people too to point out each other. I want everyone to sit and talk; I don't want anyone to fight about silly things. Don't worry Mom... everything will be fine"
"And Akshaya... I'm sure, Khushi will understand the situation. I don't think she will make fuss about this matter. Akshaya don't worry about this. Chote will talk with Khushi about this. We will make her understand, Okay?" said Dadi
Akshaya looked at Arnav who is still holding her hands. Before she asks anything she heard him saying "Trust us Mom" Without responding not even nodding her head Akshaya left the room.
"What does that mean? Did she accept the next month's date or not?" asked Arnav with confusion.
"OH my dear Chote... she accepted it. If not, we will make her accept. So, Dulhe raja... prepare for the wedding with your lady love" said Anjali slightly teasing her little brother.
"Are you sure Di? Mom will accept it, right?" Anjali nodded her head "Thank you so much Di... I have to inform Khushi about this. It will take time for me. You guys carry on with your dinner. I'm not hungry" with this he rushed towards his room with a brightest smile on his face. Seeing him this happy - Dadi, Aran and Anjali felt contented and sent a silent prayer to the God.
**************************
"But Arnav Ji..."
"No more buts Mrs. To be Arnav Singh Raizada. As you already accepted for the date, I have given my ultimatum for our marriage. It will happen on the 1st of September. You know what Khushi; I can't wait until November or December"
Khushi felt something stir in her abdomen after hearing this confession of Arnav. She felt her heart beat changed its pace little fast. She looked at her surrounding to try to understanding what's going on. A small smile appeared on her face. She felt everything around her changing its colour, appearance. Everything is looking more beautiful. She felt relaxed. Her confused thoughts was disturbed by a shout in the phone
"KHUSHI... ARE YOU THERE?"
"Huh?? Yeah... Arnav Ji..."
"What's wrong? Why aren't you talking to me? Are you okay? Aren't... aren't you ready for this marriage? Do... do you want this to happen in four mon...th...s..." his voice was contained angry at first, then concerned then at last fear. Fear of hearing Khushi's answer
Khushi was surprised to hear his question. Is my silence bothering him this much', she thought. Her thoughts again disturbed by another frustrated, irritated, tensed and scared shout.
"Answer me damn it..."
"Relax Arnav Ji... I'm perfectly okay with 1st September"
"Then why didn't you responding to me?"
"Sorry I was... just thinking about something else"
"Huh... here I'm your to be husband is talking with you and you are thinking about something else? Poor me..." Arnav said casually and jokingly, but it sounded to Khushi like he is hurt with her behaviour. She felt bad for Arnav.
"Oh... mein... I mean... Arnav Ji... sorry... I didn't mean to avoid you... I'm sorry..."
"Hey... come on... I'm just kidding. I know you are confused and worried about the date. Don't worry Khushi, I will talk with Bua Ji and we all together will make everything fine. After all it's our marriage, I want you to enjoy this time of yours. Please Khushi, if you have any problem or if you want anything happen in particular way and then tell me, I will try to make it happen. I want you to be comfortable with me. I want you to be relaxed, okay? Don't worry..."
"Sure Arnav Ji... Thank you so much for your support. I'm really worried about Amma and Bua Ji."
"You are welcome..."
There was a silence for some time. Nobody of them talked anything. They can hear each other's breath through the phone. Before Arnav says his good night he heard Khushi calling him
"Arnav Ji..., are you there?" her voice is a low whisper
Arnav can understand she wants to talk about something which may make her embarrassed or make her feel shy. So he replied with just a
"Hmm..."
"I... I want to tell you one thing..."
"Hmm..."
"I... I think... I'm changing..."
"What does that mean that you are changing Khushi? Do you have any second thoughts about our marriage?" Arnav is tensed
"No No No No... No... No... not that... I mean... I... I think... I started to move on in my life with... with you. I'm feeling happy ... I'm feeling light hearted and I'm feeling different whenever I'm with you and... and... I like that feel. I don't know whether this is right or wrong to feel and tell you about this. But I can't tell anyone and I can't talk about this with anyone other than you. So, I'm... telling you this. I hope you aren't angry on me with this. I'm sorry if I hurt you" Khushi waited patiently for Arnav response. But next minute the call was disconnected without a word. Khushi looked at the phone with tensed and scared expression. I think I shouldn't say this to Arnav Ji...' tears formed in her eyes. She kept the phone aside and went to kitchen.
**********************************
That's all for now...
I think whoever thought bad or scared about Arnav's mother, they got cleared about her behavior. Dearies, she is not bad. in fact NOBODY is bad in this story... only circumstances made them behave like that. If you guys wants a villain then tell me, i will bring... after all I'm the creator here :P I will create anyone. And yeah... Anjali's past is not at all serious or long. it's just a simple thing. i will reveal in next part
Hope you guys enjoyed the update...
Please be patient, because I don't know when i will get time to write next time and to post. As my house is full of guests and relatives, I wrote this updates after finishing my house work at 12 yesterday the night till 2.30 in the morning. I have to write next ones too, when i get time like this. I will try my best to write. So, please be patient and don't forget my stories...
**************************************


If you have any doubts you can ask me, if you don't like anything you can say. I Will try to correct my mistakes ( If any ) in my next part.
Please let me know, if you have any doubts or complaints...
So, will wait for your comments and opinion...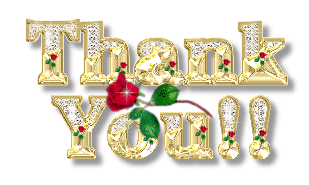 Thank you for your wonderful support. I'm sooo overwhelmed with the awesome response... Love you deariesss
||_Sri_||
************************************
Next : Chapter 15
************************************
Please...
DO NOT add this account to your buddy list and scroll down and add my PMs account me-N-my-arshi for PMs...