||_NO_PROOF_READ_||
************************************
Previous : Chapter 12
************************************
Part 13 :

"I never thought there will be a chance like this to become rich. If I would have known, then I too would have tried to trap our boss's son"
Khushi stopped in her place hearing her one colleague - Neha's words.
"Stop it... we all knew what Khushi is and how she is. Don't blame her for anything without knowing the truth" said another colleague
"What? Why are you supporting her? Yeah, how can I forget; you both are friends' right?" she stressed the word friends in double meaning
"Stop it... how can you talk like this about Khushi? Don't you have any shame? What did she do to you to hate her this much?" asked another girl
"Why should I feel shame to talk about culprit? She should feel shame for trapping boss's son"
Khushi closed her eyes to stop the tears from rolling down on cheeks. Khushi felt a tug on her wrist. She opened her to see the angry face with concerned eyes. Arnav took her to his dad's cabin and made her sit on the couch
"Sir..., trust me... I didn't trap your son sir... Please trust me" Khushi said in low voice to Aran when she saw him entering the cabin next to them, making both Aran and Arnav surprised who came to office along with his father to see his would be wife.
"Sh... Khushi... shh... relax... why are you saying all these. Don't give any damn to others... relax..." Arnav tried to relax her, but what Khushi said next, made both Aran and Arnav angry on her.
"If... if you or any of your family feel like this... I will go from here. I... I..."
"Stop this nonsense Khushi, we all knows who asked whom for this marriage. If I think you are behind our money, then why would I ask you for my son? Look beta, whoever say whatever they want, you are and you will be my DIL. Nothing will change in that matter. I know what you are... Arnav know what you are... nothing else matter. Remember, whatever the situation is we both will be with you all the time, okay? Relax..." Aran turned to Arnav and continued "Arnav I think I don't need to deal this matters. And I think you will take care of your wife's respect. I hope you know what to do with the people who are making fun of YOUR WIFE" asked Aran
"Of course I know Dad..., you don't worry... I will take care of my wife from now on. She is my responsibility. You carry on with your work" Arnav said looking at downstairs from the glass door
"Good... I'm moving out to meet one of my clients with Akash. You take care of things here till I return" ordering Arnav, Aran left from there
Arnav waited till his father left the cabin, he sat beside Khushi and hugged her side ways.
"Khushi... look at me" when she didn't he said again but little stern "Khushi I said look at me..." this time he is successful. "Can I ask you something?" she nodded her head looking at his eyes "Did you trap me?" this question made Khushi open her eyes wide "Answer me Khushi, did you trap me or try to trap me?" Khushi nodded her head in no. "Okay, did you ask my father about this marriage or did you do anything like they are saying there at the downstairs?" he asked showing his hand towards downstairs. Khushi again nodded her head in no "Then why are you giving importance to them? When you are not in mistake, this is not what you have to do. You shouldn't sit here and cry the hell out of you. You have to fight for yourself. You have to fight for your respect. When you are not in mistake, there is no need to be silent or scared, and there is no need to bare all this tantrums. Listen Khushi, I know what you are, Dad knows about you. We are and will be always with you. We want you in our lives. If you do any wrong, trust me dad and I are the first persons who will point you. If you are not in mistake, we are the first persons who will support you. Don't give any importance to others and don't give them any chance to point our lives. This is our life, I love you and I need you in my life. You have to think about you, me and us and our life, nothing else. I want my Khushi to be strong. I want you to face the world with courage"
"But..."
"Fine..., tell me one thing... what if that girl is Abhinav? What if those words were said by Abhinav? What if he tries to stop our marriage? Will you sit quite like this and let him success in taunting you? Will you let him spoil your life again? Will you let him crush your feelings and dreams once again?" Arnav knew this will work. Arnav knew how to deal Khushi. Arnav knows how to make her understand. Arnav knows how to make her how he wanted her, HIS Khushi. He understands her now very well.
"No... Never... I will never allow him to do that, not anymore. He already did enough" her answer is instant, she is clear in this
"Then why are you allowing those girls? Just leave them or answer them"
"But..."
"Fine... this time I will deal with them, but next time, I want you to show them with whom they are messing with - Mrs. Arnav Singh Raizada. Do you understand? Be strong Khushi... and remember, I will be always with you... all the time, okay?" He said holding Khushi's hands.
"Promise?" Khushi asked like a scared kid
"Promise..." Arnav locked his promise with a tender kiss on her forehead "Trust me Khushi..."
Khushi nodded her head
"Good... now go and wash your face. We need to do work too" he pushed her towards the washroom in his father's cabin
"I will go and fresh in my cabin"
"Sure... but come fast, I am here to spend some time with MY girl" he winked at Khushi making her smile little.
When she is coming back to the cabin, she was stopped by that same girl saying again "Oh God... what to do now? I'm really scared thinking what I am going to see. This girl anyways don't have any shame, she will do anything for her own good. She can trap the boss's son or even she can romance in office too. I can't bare this; I think I should leave from here"
Before Khushi could say anything they heard Arnav's voice "Exactly... you should leave from here" everybody looked at him with fear in their eyes. Even though he won't come to Aran's office regularly, everyone well aware of ASR's anger. Seeing his anger filled eyes, clenched jaws and fisted palms, everyone gulped their fear. Khushi took one step back in fear when he reached them. But Arnav held Khushi, led her nearby chair and made her sit and he himself sat beside her in another chair.
"Tum teekh ho?" he asked Khushi.
"Ji" she said in low voice.
"Good..." he turned to the girl "Miss...?"
"Neha sir..." she stammered
"Oh Neha... Hmm..." he turned to manager who came there running and took the paper manager gave
"So, Ms. Neha, this is your termination letter. You can leave from here"
"WHAT? But sir... I... I... I mean what I did sir?" she tried to test her luck one last time
"I should appreciate your guts Ms. Neha, you taunted my would be wife, you insulted my girl saying all those rubbish in front ME, you made her cry and you still asking me what you did? Do you really think I will leave the person who interferes in my personal matters and insult MY people - ASR's people? Do you really think that I'm that much soft and good natured person?"
"Sssorrryyy sir..."
"Get out... there won't be any forgiveness when it comes to MY people."
"But sir... please..."
"I SAID GET OUT..." shouted Arnav making everyone jump in their places. "This is final warning; if I see or hear anyone like this... then think that will be your last day in this world. I will make sure of that" He held Khushi hand and led her towards the cabin not before asking manager to throw that Neha from the office
****************************
"I'm Madhumathi from Lucknow, I want to talk with Aran Bhai sab and Akshaya Bhabhi Ji"
"Namaste Ji... I will give the phone to Bhabhi Ji. Aran sab is not in house" HP said and gave the phone to Akshaya who sat in the living room along with Dadi and Anjali
"Bhabhi Ji... Madhumathi Ji from Lucknow. She wants to talk with you"
Nodding her head she took the phone and signalled him to leave
"Ji Madhumathi Ji... Namaste... how are you?"
"Namaste Akshaya Ji... we are fine here, thank you... what about you all? How is Ma Ji, Bhayya Ji and Anjali betiya and Arnav babua?"
"We all are fine. Tell me Madhumathi Ji, what made you call us this morning?" knowing the reason well, still Akshaya asked
"First of all we are sorry for taking three days to call you. Arnav babua asked me to call you today as he wanted to inform you by himself. I think, Arnav babua told you about their decision. We are really lucky to be in your family. Bhabhi Ji... as both the children decided to marry; I want your permission to start the preparations for the marriage. I wanted to talk with you and Aran Bhai Ji, about marriage date and all the dates of all the rituals"
Akshaya felt happy hearing the proper phone call from Khushi's Bua Ji. They are indeed good people. I hope Khushi will be too good natured like her Bua Ji' thought Akshaya. Her trance got disturbed by Anjali, who is shaking her slightly. Anjali signalled her mother to talk
"Ha... Madhumathi Ji... we too are happy to have you all in our family. We are happy that our children decided to marry"
"Then can we proceed for the wedding preparations?"
"Of course we can. Did you talk with your priest? Is there any date you are thinking about?" asked Akshaya
"Ji... yesterday I met with the priest. He mentioned three dates. One is in next one and half months and remaining two are in four months. So, I want to talk with you about these. Shall I come there to discuss things?" asked Madhumathi hesitantly
"What? For talking all these you will come here? No need for that Madhumathi Ji... we will decide everything through phone itself. Okay...? You don't worry about anything, just relax and we both together will make everything fine. Now, as he is not at home, I will tell him about the dates and will talk with Arnav and will inform you. You also please talk with Khushi and ask whether she has any problem with the dates. I think we should finalise the one and half month one. What do you say? And what about Garima Ji, What will she say?"
"She is so much worried about the marriage. She wants everything go peaceful. And she is okay with any date, which you chose"
"Oh that's great... fine, then I will talk with Aran and will inform you. Wait... Ma Ji wants to talk with you"
"Hello Madhumathi... how are you beta?"
"Namaste Ma Ji... we are fine, how are you"
They talked about Khushi, Arnav and the marriage preparations. Madhumathi asked Dadi Ji about Raizada traditions and their demands if any. They also discussed about where to keep the marriage and all. As per the tradition, the marriage will be held in Lucknow. Bua Ji said she will wait till Aran and Arnav's decision. After discussing almost everything, Bua Ji dropped the call bidding bye to them. Anjali is so excited about her Chote's marriage. All the three ladies talked about the future upcoming wedding
************************************
Khushi gave water to Arnav to cool him from his anger. But water didn't help him that much to cool down. So, Khushi tried
"Um... Arnav Ji... relax... this much anger is not good for your health. Relax... you shouldn't shout on her that much"
"Then what do you want me to do?" said Arnav gritting his teeth making Khushi step backwards in fear. Seeing fear in her eyes Arnav closed his eyes
"I didn't mean that Arnav Ji... you already fired her from her job... I think that's enough. There is no need for shouting. Bechari... dar gayi hogi" said Khushi in low voice
Arnav looked at Khushi with an unbelievable look "unbelievable Khushi... she is insulting you there and taunting you and bad mouthing you; and you still saying she is poor girl? I can't believe this"
"No... Not like that Arnav Ji... I just want you to be safe and healthy. My Bau Ji used to tell me that anger won't do any good for our health. I don't want your health to get spoiled because of me" confirmed Khushi
Arnav looked at Khushi's low casted eyes and sighed deeply. He went to her and held her shoulders before saying, "Look Khushi... this is my casual and usual reaction for the people who will irritates or insults me or MY people. I will react widely whenever anyone taunts MY people. You better get used to this side of me. I already told you about my anger. You better prepare yourself well"
"Okay... but..."
"Look Khushi... whether you like it or not, you accept it or not - this will be my reaction. You are my wife and I already decided that. I won't tolerate or leave anyone who tries to insult you or taunt you. You better remember this. And you better don't go against this. You are mine Khushi, you are my responsibility. More than responsibility you are my love, my wife and my life. How can you expect me to be quite and enjoy their taunting? I'm not any spineless fellow to not to react for your insult. If you have any problem with my anger, then tell me, I will try to control. But I can't for others. I will change for YOU, but not for the world. You are important to me Khushi. I don't give any damn to this world when it comes to you. I love you... do you understand that?"
Khushi hugged Arnav surprising him for this sudden action. She nodded her head as she understood him.
Arnav knew that she got scared seeing his anger. He has to change the tensed atmosphere "You better do that. Now, as my mood got spoiled I need to go out. Come on... we will go for lunch"
This time Khushi got surprised.
"Arnav Ji... it's only 11.30 in the morning. Who will go for lunch at this time?"
"I will" said Arnav arrogantly
"Then... you go, I have so much work to do. Yesterday also I took leave. Today I can't"
"Hey... that's not fair. I came here for you. I want to spend time with you" said Arnav
"Everything is fair in war and love Mr. Raizada. You better do your work and let me do mine. That will be..." she stopped saying further, seeing Arnav moving closer to her
"Everything is fair in war and love, hmm... As per my knowledge we are not in war... then what is it Khushi? Umm?" asked Arnav looking straight into her eyes with a naughty glint in his eyes
Understanding what he wants to hear and seeing the glint in his eyes, Khushi lowered her eyes while a light pink colour adoring her cheeks. Her body reactions are always confuses her whenever she is with Arnav. She closed her eyes before saying "I... I need to complete my work. Call me if you need anything" she ran from there leaving Arnav laugh loudly.
I will make sure that you will accept me Khushi. I will make sure you will fall in love with me. Get ready for the love sweet heart. I will show how it will be to feel when you face real love. I will show you how much happiness and life you wasted. I will make you understand that you didn't take any wrong decision by moving on in your life. I will make sure that you experience all the happiness. This is Arnav Singh Raizada's promise to you' thought Arnav looking at Khushi's retreating figure with a smile on his lips
*******************************
As, I'm not that much aware of the marriage rituals of North Indian wedding
, I'm not going to write marriage in detail. I will just mention the rituals then wedding only in one update. And please DON'T EXPECT ANY ROMANTIC scenes in my stories. It will never happen
I already told you before, it will take 7 to 10 days time for me to post this story. So, please be patient. I will surely post the update.
As now, everyone having exams, I'm stopping posting the updates. I will start posting the updates again from 15th April. Hope you all understand... ALL THE BEST FOR YOU EXAMS DEARIES...
************************************
If you have any doubts you can ask me, if you don't like anything you can say. I Will try to correct my mistakes ( If any ) in my next part.
Please let me know, if you have any doubts or complaints...
So, will wait for your comments and opinion...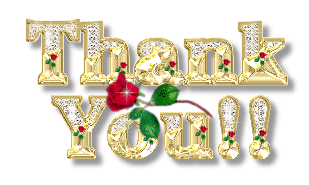 Thank you for your wonderful support. I'm sooo overwhelmed with the awesome response... Love you deariesss
||_Sri_||
************************************
Next : Chapter 14
************************************
Please...
DO NOT add this account to your buddy list and scroll down and add my PMs account me-N-my-arshi for PMs...





Edited by sankadevi_lg - 31 March 2015 at 4:48am