Part 12 :
"I'm so happy for you betiya. I know Arnav babua is a right boy for you. He will keep you happy all the time. I'm really feeling proud of you for telling him everything to let him decide about the marriage, and I'm so glad that he chose his future with you. God Bless you my child" said Bua Ji after hearing from Khushi about her and Arnav's day out
"He is very nice Bua Ji. He even brought me chane and he ordered ice cream for me" Khushi said excited
"Hey sankadevi, don't scare him with your sanak. He is really a good and soft hearted boy. Don't push him towards difficulties with your craziness. He may not be able to bear." Bua Ji tried to tease her niece. She loved to do that. She is waiting to hear this happiness in her niece voice. She silently thanked Devi Mayya for sending Arnav into Khushi's life.
"Huh... Bua Ji! How can you say that? He too enjoyed the day. And I'm not crazy Bua Ji..." she pouted, very well knowing her Bua Ji is just teasing her. Her pout changed into a small smile.
"Aise hi hasthe rehna Titaliya. I'm living only to see my old Khushi again. I hope Arnav babua will success to bring her back" Bua Ji said with so much love in her voice, sensing Khushi's smile
"I too hope the same Bua Ji." Said Khushi in a low voice
"Fine... tomorrow I will call Aran Ji and will talk about the wedding dates. Is it okay with you? After knowing the dates, I will inform you and then you and Arnav babua can finalise the dates, okay?"
"Ji Bua Ji..."
"Okay then... I will drop the call now. I think you are so much excited I mean to say tired of today... so good night..."
Khushi can sense the tease in her Bua Ji's voice
"Bua Ji..." she chided
"hahahah... okay... good night... take care Titaliya"
"Good Night Bua Ji...
"Yeah..., one more thing Titaliya. If you want your life to be happy, then you should be getting ready for adjusting and understanding. If any relation to be stayed for long then both the people should work on that. Both should be ready for understand others and should be ready for adjusting, and should be ready for sacrifice. In any relationship trust is the most important thing. And don't expect others to adjust or sacrifice every time when you are not at all trying at least for once. If you want a sound from your clap, you should need two hands together. Life is also same, if you want your life to be fruitful then make sure that there won't be any less from your side. Today you said Arnav babua did so much for you. But did you do anything for him? Or at least do think about that? I'm not saying you did wrong, but you should think about this. Every time making Arnav babua to do something or I should say everything for you is not right betiya. You too should give importance to his feelings and needs. Do you understand what I'm saying?"
"Ji Bua Ji..."
"Good... think about it, we don't want anything more than your happiness Titaliya. I want you to live happy and make Arnav babua's life happy. Okay... it's already late. You go and sleep. Tomorrow I will call Raizadas. Good night"
"Good night Bua Ji..." with that they ended the call
After talking with Bua Ji..., Khushi sat in her garden for some time thinking about her Bua Ji's words. She can clearly understand Bua Ji's words. She can clearly understand what Bua Ji trying to tell her. She understood Bua Ji's wish and she will try her best to do that, to make her relation with Arnav to work. A small smile appeared on her lips with the thought Arnav. She remembered her date with Arnav. A slight blush appeared on her cheeks with the word of date. Suddenly she felt an urge to talk with Arnav. She looked at her mobile to check the time. When she is thinking about call Arnav, her stomach made some sounds remembering her the dinner time.
She went inside closing the back door securely while smiling remembering Arnav's face when she ate so much food from the morning. She prepared a sandwich and boiled milk and had them sitting on the couch. After battling for nearly half an hour she unlocked her mobile
"Thank you Arnav Ji... Good Night"
She sighed in satisfaction. She looked at her father's photograph which is on her study table and took into her hands "I will try my best to make this relation work Bau Ji. I too want happiness in my life. I too want a person whom I can say as mine. Please be with me all the time, please give me strength to fight for my, our life" she turned to Devi Mayya statue after keeping her father's photo on table, she prayed "Shathi dena Devi Mayya, raksha karna"
That is the exact moment her mobile beeped
******************************
"Is it Chote?" asked Nani with a bright shine in her eyes
"Of course Nani... she is completely weird, but you know, being weird also she manages to looks cute, beautiful and one in a million" Arnav said in a dreamy look
"Aha... my son becoming very romantic" announced Aran.
"Of course Dad... after all I'm your son" retorted Arnav smiling at his dad. He made place behind him moving towards his Dadi.
"What's going on here?"
"Aran... our Chote is madly in love with Khushi. He is telling me about his date with Khushi" said Dadi
"Dad..." Arnav held Aran's hands in his and continued "Thanks Dad... Thank you so much for asking me to marry Khushi. She is the best girl I ever met. She has a wonderful heart Dad. Thank you so much for bringing Khushi in my life. I love her dad" Arnav confessed seriously
"Chote..." Aran hugged Arnav being overwhelmed by the happiness. "Did you talk with your Amma? Did you tell her about you and Khushi's decision?" Aran asked breaking the hug
"I called her Dad, but she said she was busy and will talk once she comes home" Arnav said disappointedly
"Hmm... okay. But when she comes, you better tell her about your date. You know her way of thinking, right? I don't want anyone to point their fingers on Khushi. That is your responsibility from now"
"Sure Dad... I will take care of her, you don't worry" assured Arnav. "Hmm... Dad..."
"What is it Arnav? Why are you hesitating? What do you want?" asked Aran for which Dadi nodded her head in confusion
"Umm... Dad... Khushi... I mean... she wanted to continue to do job after marriage."
"So...? what's wrong in that? Don't say that you don't want her to do"
"NO Dad... I don't have any objection in that. But... but..."
"Arnav... as per my knowledge, you hate stammering, then what is this now?"
"Hmm... Dad... Khushi wanted to continue her job... as you PA... in... In... Your office" Arnav almost shouted
"So..?" asked Aran
"So?! You are asking me 'So?' unbelievable... Dad... I'm getting married to Khushi and she is not ready to work with me, in MY OFFICE. I want her to be with me - every time. Do you understand what I'm saying?"
Understanding Arnav's frustration, Aran said "But why like that? You should talk with her, I think"
"Do you really think I didn't talk with her?"
"Then? Don't tell me that she didn't agree with you" a small smile appeared on Aran's face
"You are smiling!! You know what? You are the villain here... in my love story... she don't want to lose her fatherly figure. She is thinking if she doesn't work with you she will lose the fatherly love you are giving her. You are the villain in my life" shouted Arnav in frustration making both Dadi and Aran smile loudly
"IF she wants that... then I can't help here, because I too don't want to miss my daughter" Aran teased more
Before Arnav says anything his mobile beeped with a message notification
"Thank you Arnav Ji... Good Night"
A small smile appeared changing into a bright big one. He looked at Dadi and Aran with a great happiness in his eyes. Both Dadi and Aran felt content to see him this happy.
"Aise hi khush rehna, hamesha..." said Dadi patting his cheeks for which Arnav nodded his head smiling
"I will make sure of that Amma, you don't worry. I will do anything for my son's happiness. Chote... don't think much about Khushi's work. I will think something and will make sure, she will stay with you. Okay? Now go and reply the message and don't forget to wait for Amma. You have to talk with her today itself. Don't make things difficult, okay? Now go..."
"Sure... Dad... good night... Good Night Dadi" saying this Arnav rushed to the door. Before leaving from there he turned back and ran to both Dadi and Aran.
"I love you guys..." he said hugging both of them and kissing Dadi on her fore head. Again he went to his room to reply the message.
"I Love You Khushi... Good Night" he pressed the send button before going to washroom to change. He actually wanted to talk with her, but he stopped thinking what if she wants to sleep. He doesn't want to disturb her sleep. So, he just replied to the message with his reply. He came out of wash room and rushed towards the living room to wait for his mother. He sighed deeply thinking about his mother It's going to be challenge for me and Khushi to deal her'
********************************
"So... after all people, now you got time to talk with me" said Akshaya after coming out from the washroom.
"Mom... that's not fair... I called you so many times to talk about this. But you weren't ready to hear me. Here I'm so eagerly waiting for you to share the happenings in my life and you, complaining me. I can clearly notice the sarcasm in your voice Mom. Please let me stay as your Chote. I don't want to turn as ASR in house" he coolly warned his mother.
Akshaya knew about her son very well. He will make sure, the things he wanted to happen in the way he wanted. Nothing can change, no one can change. He is he is - Arnav Singh Raizada.
"No Chote... I didn't mean that way. I'm just teasing you"
"I know the difference between sarcasm and teasing Mom... I'm not a child or teenager. I can clearly see people's intentions. Fine... leave it. I came here to tell you about my day events" with that he told his mother about Khushi and their marriage. He wontedly avoided about Khushi's past and her silly, crazy, cute and innocent antics. He very well knows what to share with whom. He avoided full details. He gave his mother just necessary information.
"I'm so happy for you Chote. God bless you... I wish a happy life head" Akshaya wished genuinely
"Thanks Mom..."
"But we didn't get any phone call from Khushi's family. How can this possible? Didn't Khushi mention to her family about his? How can she be so irresponsible? If she doesn't tell them, then how can they meet us and how can we go further about your wedding?"
"Mom... first of all tell me one thing, how can you be sure about Khushi not telling to her family about her decision?"
"I thought..."
"Mom... You know what Khushi's place in my and Dad's heart. We don't want anyone to blame her for the mistake she never does. If she does any mistake, then anyone can scold her, but not otherwise. Now let me tell you, she told her Bua Ji about this. Then Bua Ji wanted to talk with you and Dad, I asked her to call you tomorrow as I wanted to tell you all about this first by myself. I don't want anyone to tell you about the most important decision of my life. It is my decision and wish, I asked her Bua Ji to not to talk with you. I'm getting married to a middle class girl, but that doesn't mean you can accuse or doubt or blame her for anything and everything. You very well know, how much I'm possessive about MY things or people. So, please... Khushi is really nice girl and I'm sure I will be happy in my life ONLY with her. Please try to understand this truth. It's too later, you have to rest. Good night..." he kissed his mother's forehead and moved to the door. He turned back before leaving the room and said again "whatever I said now, is completely my way of dealing persons and situation, you know that very well. I don't want you to blame Khushi for my behaviour. I'm not a child to get influenced by others. I know what is wrong and what is right. I hope you know that too. Bye Mom... Good Night" he is very clear about his thoughts, he is very clear about what he wants and how others should behave. He went from there leaving his mother to decide whether to stay in his good books or not.
*******************************
If you have any doubts you can ask me, if you don't like anything you can say. I Will try to correct my mistakes ( If any ) in my next part.
Please let me know, if you have any doubts or complaints...
So, will wait for your comments and opinion...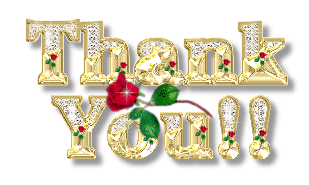 Thank you for your wonderful support. I'm sooo overwhelmed with the awesome response... Love you deariesss
And yeah... I posted my other SS " ...Yours Truly " long back. If you want to read you can check the thread

||_Sri_||
************************************
Next : Chapter 13
************************************
Please...
DO NOT add this account to your buddy list and scroll down and add my PMs account me-N-my-arshi for PMs...