Maan just reached HM n he was about to wake up geet when he saw two person standing at the gate of HM ...a couple kissing eachother. Before even he thinks who that can be... he got shocked to see that woman to be sameera. He was just too ashamed of her and that once upon a time he is in love with her. How can she stoop so low? Being married to Mr. Handa, she is kissing another man that too infront of their home. He doesn't want to show any kind of emotions to her...be hurt or disgust. Any acts of her don't deserve a single reaction from her as she is no one to him.
That guy just left from there and sameera was going inside when she turned listening to door closing voice of car as Maan moved out of driving seat. He come in view of sameera. She was just too shocked to see him...maybe she never think a situation like this can happen. Her intimate moment of kissing someone was scene by none other than maan. Maan just ignored her shocked expression n moved towards the passenger seat. He opened the passenger seat n try calling geet to wake up but she was in deep sleep. He just moved towards geet to open her seat belt when geet just opened her eyes to see him so close...both were lost in each other eyes and before anyone can react they heard a loud voice of sameera calling geet name.
...
Sameera pov
I just can't imagine situation can be worst than this. Since maan has come back in my life everything going wrong. Firstly he comes as geet's boyfriend in my life which put my past ...my truth in danger as they can be out anytime. I need to stop that. No one can know my relation with maan n I need to stop there itself as one thing will lead to other. I can waste my all hardwork to reach here just like that. I was thinking how to stop than my mind just went to aditya. I know him from my office day n I know he is the only whom Mr. Handa trust blindly n must have asked him to find information about maan. I used aditya's liking for me in my favor. I don't y I kissed him it was nothing I planned to do but may be because of alcohol. But what I can never think was maan witness it.
Before i can react or say something to maan, he moved towards passenger seat where geet was seating. He just moved towards her n opened the car door. What i saw next was too shocking ...he was kissing geet...on her own geet come out of her mouth n once geet n maan was looking at me, i regret to be so loud.
...
Geet was surprised to see sameera at main gate n her outrageous behavior. Maan looked towards sameera n had a hidden smirk as he knows what she imagined.
Geet comes out of car n stood near maan. She got best chance to showcase her fake love infront of sameera. She has to explain maan already for her morning behavior...being introduced as her bf. This bit of act wont b needing more of explanation as sameera knows him as her bf. She just smiled toward maan n said...
Thanx a lot maan for droping me...for ur care...
Maan who understand geet so sweet fake smile and also got an idea that she is doing all this infront of sameera to show her but y...he have to wait for his answer...he will go ahead till then ...he smiled n replied...
It perfectly fine geet...after all who will take care of MY GIRLFRIEND if nt me...
Geet was shocked to listen his reply but she knows he must have caught her act n playing along with her...
Let's meet again. You and me... tomorrow and the day after tomorrow...for long till v can be together forever
Maan smiles in reply n nodded his head seeing geet smirk...
Ohh...I forget to tell u ...dad asked u to join us for breakfast...than v can go together to office from here...
For sure ...no problem...will see u in morning...take care n sweet dreams...about me...n winked at her
Bye ...drive safely n take care...
She gave smile to sameera who was just looking towards them n moved inside after maan left...her action speak aloud today so no words to be said to her...
Next day
All were seated in dining table...an unpleasant silent was there which was broken by Mr. Handa...
Maan I must say u impressed my daughter too soon...its first time she is introducing someone as her boyfriend...u just start working with her in chopra project nah...
Hmm...it's both way sir...i m the one who is too impressed by her n her work n dedication...she is gem of person...
So tell me about ur family n u...
Sir my parents died in accident when me n my sister were young...now in family it's just me n my sis...i m dropped out of college ...
What were u doing...
Sir I was a medical student...I have completed my 4 years of medical studies from Xy college...
Y u left ur college that was most prestigious college of India...
It was not I quit...i was expelled from college...
Listening to Maan n Mr. Handa conversation both geet n sameera were nervous n fearing for the outcome...geet feared for her father reaction...where as sameera was fearing for her past...being maan so straightforward with his answers, she was terrifying may b he blurt out the truth too...
Geet's hand was shaking when she felt maan holding her hand n pressing it ...Giving her the confidence of not being alone ...someone to hold her...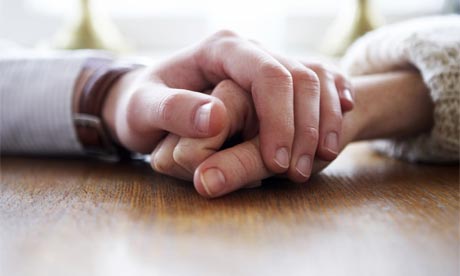 What...y so...
I don't want to answer anymore question ...
Mr. handa was too rile up listening to his answer and his anger turned to geet ...to choose a guy whose past she doesn't know...
Geet as always u disappointed me...u chooses someone whom u doesn't know...whose past is hidden with all secrets...
Geet replied softly but confidence is there in her voice...past doesn't matter dad...what matter is my present n future with him...
Mr. Handa was too shocked n angry to listen her answer...
Seems u r too blind in love that u don't understand what u r speaking...how come past of a person doesn't matter...how can u know about him ...without his past...
Geet was angry listeining him n stoop up from chair n replied...do u know about sameera's past dad...how much u know about her hidden two face personality...have u ever thought y she would marry a man whose daughter is just 3 year younger to her...what u know about her that u questioning me about maan...
Mr. Handa was too terrified too saw her answering him back n pointing towards his decision...he just throw glass jar in the ground...breaking it with lots of shattering voice n shouted towards...
Get out...get out before I called adi n ask him to throw u out of my will...get out from here geet...
Geet just hold maan hand n moved out of from there...maan just looked at sameera whose face lost her color...