@all ...all have question regarding ram, his behavior and about that fight night...all will b answered but it will take time as Ram POV will b at right time...which will ans ur all questions
Yeah...u are right geet...i was framed...n no one other than my girlfriend framed me whom I used to love blindly...i took her blame...her name is...
Before he speak up the name his phone start ringing...he saw caller is none other than annie ...normally she don't call him in day time, it must be important...he looked at geet n said...just a sec geet...I need to take this call...
Maan picked up the phone n said...hi chutki ...hwz u??...sab thik hai nah ...tum thik ho nah...batao mujh...
Bhaiyu saas toh le lo...n mujh bolne ka mauka b de do...than only I can reply nah...
Haan bolo...kya baat hai
Bhai ek gud news h...i can't wait till night so called u now...bhai...ahhh
Maan was still listening annie scream...after a second he shout...chutkiii...chutkiii... u dre...r u ohk???...chutkiii
Hellooo
Someone dre...
Annie...someone ans the damn phone ...
Hello...a voice comes from other side of line but it was nt annie...some manly voice...
Hello ...ap kaun bol rahe h,...yeh meri behen ka phone h ...who kahan h??
Yeh jiska phone h uska accident ho gya h n usse abhi hospital le jaa rahe h...ap jaldi se abc hospital pahuch jao...hum sab udhr hi leke ja rhe h...
Oh god...please ap uske sath rahiye ...mein delhi mn hoon n abhi Mumbai ke liye nikal raha hoon...please ap humari help kar dijiye n usse akela mat chodiye ......
Haan ap jaldi se aajayaie...mein ussi hospital mein doctor hoon ...Dr. Ravi...ap aake mujh contact kar lijiye...n apni behen ki chinta nah kare......
Ohh Thank u so much Dr. Ravi...mein abhi niklta hn...bye
Maan just turned to see geet standing behind her n talking on phone n after she kept phone ...maan said...geet I need to go to Mumbai right now...my sister met with accident...i m sorry but have to leave...
Yeahh...I can understand maan...chalo lets go to airpot...u have to catch flight nah...i did the booking...it's in 2hr...so v need to leave for airpot...
Oh thank u so much geet for the booking...lets move...v need to reach airport on time...
Both moved towards the car parked in parking...n geet drove towards the airpot... maan called arjun to let him know about annie accident and him leaving for airport...arjun told him he will directly join him in Mumbai as he is Chandigarh for some work... Rest of the ride was silent towards the airport...no conversation between maan n geet...
Maan reached airport n said ...thanx geet for helping me in such situation...u have done favor on me for booking ticket in such a short notice...i dont have word enough to thank u n than he start moving towards the entrance...
Maan reached towards ticket counter n asked ...excuse me...i m maan...I booked ticket for mumbai...
Let me check sir...after a while she replied...yes sir...u have two ticket booked for Mumbai...
No maam u must be mistaken...it must be just one ticket...
Let me check again sir...no sir its two...for Mr. Maan n for Miss...
A voice comes from behind...Geet...that's me ...yes v have booked two tickets...thanx...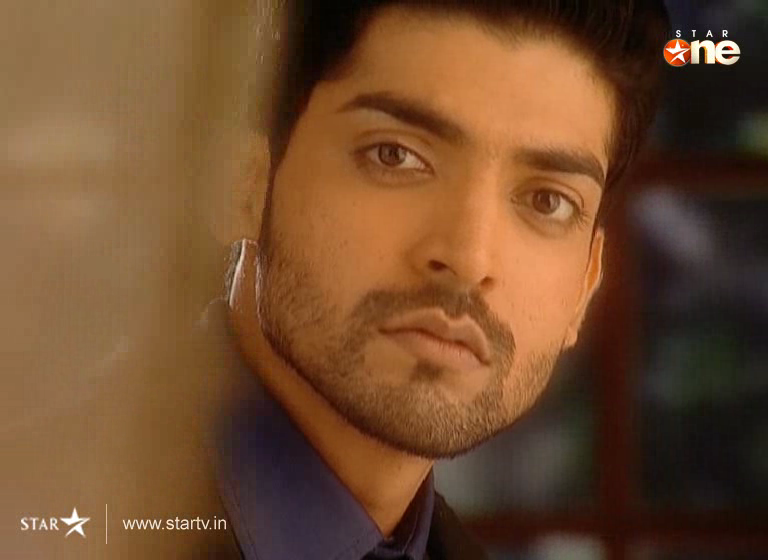 Maan was just astonished seeing geet here n her booking ticket for herself too...geet took ticket from the counter...n held maan hand n moved towards the checking...
Geet ...whats this...u coming to Mumbai...there is no need geet...I can handle...
Geet just look towards him n said ...when I said I want my future with u maan than I really meant it ...n how can u expect me to leave u at this time...i may not know ur sister in person...but I know how important she is to u...n I cant leave u in such difficult times.....
But geet......
No more words maan...I know u don't feel anything for me yet but for me n for my feeling...pls let me do it...let me allow to be beside u...i won't trouble u...I just want to stand beside u...
Maan was just too overwhelmed listening to her n he just pulled her in a hug. His hands hold her tightly not to allow any air pass through them. It was not about physical need but an emotional one. His eyes were mist...tears were just about to spill but maan blink his eyes to stop them...he simply cant lose his emotions...he thought all emotions in him died long back but seeing geet selfless care n concern for him n his sister just trigger something in heart...after so long someone cared for them...
Geet could not do anything to soothe him other than hold him tight. Her hands were caressing his back to provide the warmth and feeling of being there for him always.
After his parents dad...no can ever care for them...relatives were eyeing at their house n money left by his parents...but thankfully he just turned 18 n was independent acc to Indian law to take care of himself n his sis...he took all responsibility of her sis n gave all love n pampering...n even in relation with sameera...he was the one who always pampered her ...cared for her...showed concern for her...may be being man he feels the responsibility to fulfill all dreams n be protected towards sameera n annie n he was never emotional dependent on sameera as she was very practical kind of person to notice small things or emotional things to be done in a relation...n he never bothered about it too as he love her for her...n never want to change anything for him.
But geet being here for him at this moment without any expectation or relation just stirred up something in his heart which is difficult to explain or name it...
Announcement at airport made them come out their hug n they cant looked at eachother...maan was looking here n there n geet was looking towards the floor...it was their first hug that too at public place which was initiated by maan in emotions...but after realization of their hug it was uncomfortable for them to looked at eachother as maan was shocked but not ashamed by his behavior...n geet was just too shy...her girly hormones are acting very strongly for the first time...her cheek was reddened and smile was there on her lip...
Maan broke the moment and asked her to moved towards for checking else they will b late...they done with checking n all formalities and finally settled on plane...both were quiet n was trying to understand their inner feeling n emotions...seems like after hug so much of storm of thoughts going in them...n in between all this maan was too scared for her sister too...he called Dr. ravi before boarding the flight to ask about annie health...n was told that operation is need to be done n they are doing test before that n will start operation soon...maan informed about him boarding flight n will reach soon...
Maan was tensed hearing about the operation ...n his hand was shaking...he has lost too much in life...n now he don't want to lose his only blood relation...his baby sister...after so long happiness knocked at their knock...they can live happily together but again god played his games...he simply cant loose her...geet was seeing maan condition n his shaking hand...she moved her hand towards maan n hold his hand...giving her support to him which she always got from him...maan looked at her n than just rest his head at back n closed his eyes...
Note- not expecting this...
...n few may not like it too but chote mote twist n turn is necessary for story nah...but to make up with u all for thisboring update i have rocking teaser or say banner of upcoming updates...but yup it will take time...may be in upcoming 4-5 updates...but here is banner...
Hope to see u all in next thread...