New Delhi: Yes! That's the effect Salman Khan - the Bollywood superstar leaves on you...
Being a journalist, I have got many opportunities to meet and interview Bollywood personalities. But this one was too over-whelming.
On the occasion of his 49th birthday, I want to share the moment I met Bhai' of Bollywood.

The event was 21 Years of Aap Ki Adalat celebrations in Delhi. Honorable Prime Minister and President of India were also supposed to attend the event. We, as organizers had to reach early by 2 pm. The program started as per schedule at 7 pm when guests started pouring in. Bureaucrats and ministers were among the early birds.

Also read: #21YearsOfAapKiAdalat: Shah Rukh, Salman moments at the event

Meanwhile, Bollywood celebs like Hema Malini, Shilpa Shetty, Himesh Reshamiya, Mika Singh started flocking the venue. I was as usual roaming around, tweeting away the pictures of celebrities with spicy snippets. Then somebody said Bhai' is here... And there he was in a black bandgala, surrounded by bodyguards especially Shera. All the shutterbugs, guests turned towards him to get one glimpse of the heartthrob.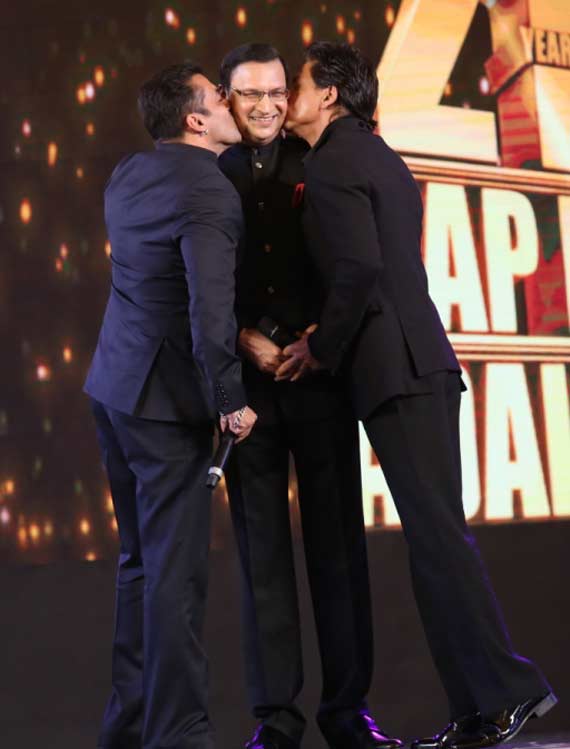 I also followed him till his table to get his picture for our twitter update. After clicking his few pictures, I spotted the Pakistani gazal singer Gulam Ali. Being a fan of this legendary singer too, I asked for a selfie and he obliged. There, I saw Salman again surrounded by people, ladies pouncing on him to get clicked in a selfie and he being a true gentleman did oblige. I never have this urge to get clicked with celebrities, but I must say Salman is Salman. He can actually sweep you off your feet with his coy smile.
I gathered the courage (considering the fact that I was from organizers side and with Shera being around, you can hardly approach Salman) to ask him for a selfie. Salman winked at me with both eyes... Woohoo (my heart said) as that meant yes!
It will seem dramatic but my heart skipped a beat. All of a sudden I felt drained and was shivering (may be AC effect). But his one gesture made me feel like that bubbly teenager (I am not that old but still!) who gets awestruck after meeting her celebrity crush.


I waited patiently there for a few minutes, when he was relatively free. I approached him once again. But there was another hurdle between Salman and my union; one of my colleagues came gushing towards Salman and asked me to click a pic' of hers with the star.
With a heavy heart I did click the pic and again gathered the courage to ask him for a selfie. Voila! Salman again winked with both his eyes and tilted his head saying yes.
And that was the moment, I stood next to him, without even looking at him I placed my camera and clicked the selfie. It took me a while to get back to my senses... and after that becoming a celebrity among family and friends is just a history now!