Today is a very Special Day!!!
The whole World is celebrating Christmas!!
But we members of IF and RR forum are celebrating another joyous occasion...
We are celebrating a special day of a very special person!
She is known to many and all here, we all love her and are cheering for her special day!
She is warm, she is friendly, she is helpful, she is a sweetheart.

She loves to read and write.
A very sweet and free spirited girl!!
We all know her as an amazing writer, a fabulous post maker...
Her photo caps are beautiful and so are her write ups.
She is our Forum's beautiful PRINCESS

She loves IPK and ArShi more than anything else.
She is a die hard ASR fan and crazy about Khushi Kumari Gupta.
She, like me, loves Paro so much that we cried together for days after Paro's death. Till today she has not answered my question, who does she love more "Paro or Sanaya"

She is the biggest fan of Sanaya Irani I know of.
Many of us Sanayaholics rightly call her "Sancyclopedia" because she knows more about Sanaya than all of us and Sanaya herself!
She is a wonderful friend I found on IF and cherish a lot!
She is none other that our dear sweet Birthday Girl "Princessunara"
Please join me in wishing Sunara a very happy Birthday!
Here is your special birthday gift (credit:CrazyAmie)
May all your dreams come true this year!
And that includes the biggest dream of meeting Sanaya Irani!!!
Let the Party Begin!!!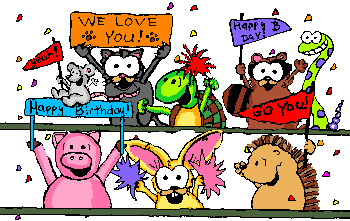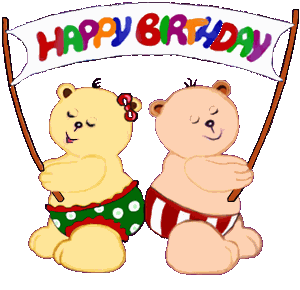 What is a birthday party without some dancing...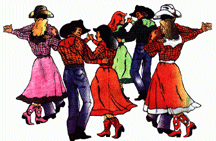 A Speical Message for the Birthday girl (from CrazyAmie)

Someone as special as you,
who always thinks of others,
who's true to her heart
and dedicated to her family,
deserves a wonderful birthday.
I hope your birthday is the best ever,
a memorable time that you'll always look
back on fondly.
May the day bring you as
much beauty as a garden full
of pink roses in bloom,
and inspire hope for tomorrow.
Happy Birthday..!

May everything happy
and everything bright
be yours on your birthday
from morning till night.
And then through the year
may the same thing hold true
so that each day is filled
with life's best things for you!
Have a Happy Birthday.



Edited by Anisha. - 24 December 2014 at 5:30pm