Gifts from your Secret Santa!
From -Reshu16- to pappais
From ANGELICEYES to debasree04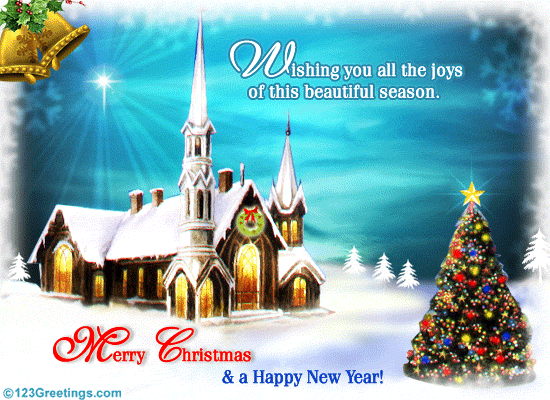 Merry Christmas Debasree
Here's your christmas gifts..cakes and chocolates
and a small gift for you
From KhotaSikaShreya to ANGELICEYES
From debasree04 to -VPaintings-
From Abhi-Anamika to bluetides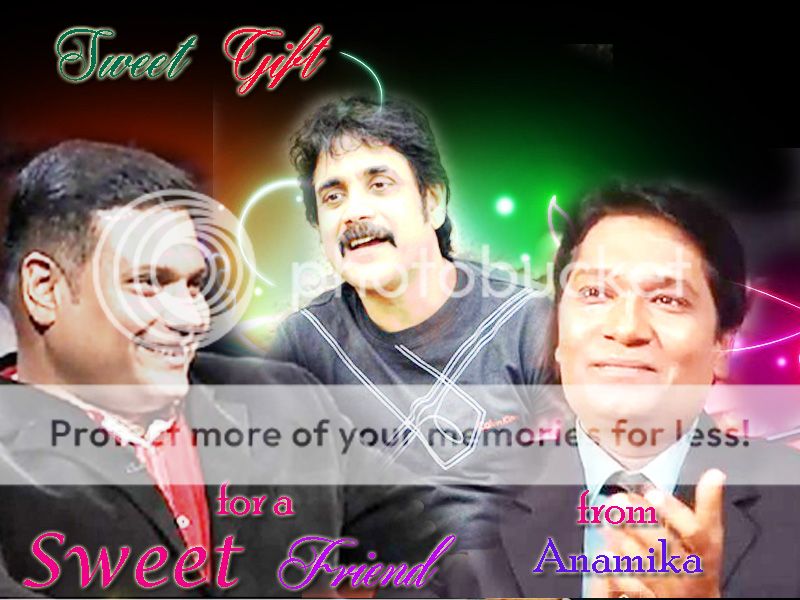 From -VPaintings- to KhotaSikaShreya
From bluetides to Abhi-Anamika
Story:


It's a dark winter night and fog covered all buildings, play grounds, streets of the city. It's just 4 days from no moon day and moon is trying to shed some light into the dark night. Most people are safe inside the homes in warmth of love and care of their families, except for few night owls trying to defeat the cold weather with their enthusiasm. An old man with long white beard, wearing glasses, dressed up in Red, accompanied by his long time pals making rounds to houses. He seems to carry happiness and joy with him. His eyes are full of mercy, love, care and humanity, are trying to light up hearts which are drenched in pain, suffering and unfulfilled wishes.
His journey takes him to a cozy room of a five year old sleeping beauty. A tiny smile appeared on his lips. He carefully read that cute face lost in dream world. "She waited for me from evening, refusing to go to sleep, giving trouble to parents, too excited about gifts" he thought adorably. Old man ate butter cookies that were kept for him and took out the wish list. "Anamika", her name fell from old man's lips. "Cute pie" he called her " you wish to meet all these people you like" he murmured. Sleeping beauty smiled in her dreams nodding as "Yes". Old man adjusted his glasses and took a magic wand.
Anamika woke up as someone was calling her name very softly. She opened her eyes to find Shivaji sir smiling at her. "ACP sir ", she shouted out of excitement. Elderly man lifted her in his arms and turned around. Next surprise for Anamika is a pair of friends cum brothers watching her adorably. Anamika was too excited to speak and she heard a noise from her right side. She saw Priyanka Chopra and Pooja Sharma holding each other hands and saying "Hi" to her together. Anamika's smile grew big and Daya sir asked her to look at the other side. There stands Manoj Kumar and Mohit Raina with guitar in hand.
Suddenly Anamika feels herself being lifted to air and next thing she notices is she is now carried by Aditya sir. " Acha laga?" He asked in quiet melodious voice. Anamika just managed to nod as Yes. Aditya Sir gave her sweet smile and pecked a kiss on her cheeks. "Boss, now play time" says the buddy who looks too excited to play. Shivaji Sir shook his head with a gesture " iska kuch nahi ho sakta" and soon the place is filled with laughs, sound of someone running, playing peek a boo, ticking and leg pulling.
Little angel gets tired and both ladies took her in their laps. Every one sat in circular fashion and started singing melodious songs for her. Soon she drifted to sleep. She saw an outline of old man with big hat in the fog waving her bye as she was moving to dream land for the second (?) time that night. Rays of sun hit the bedroom window and mother started waking up her sweet child. Anamika was just rolling in bed saying " aaj school nahi hai na maa" and suddenly remembered about last night. She woke up and sat on bed telling stories of who won in peek a boo, who tickled her most, "aa ri aa jaa " and all. Mother listened to all stories with smile and asked Anamika to get ready for the day.
Wishing my sweet friend another year of health, wealth, laughter and joy
BT di...


Siggies:
From Demonstar to ..Himani..
From -SAMAN- to DemonStar
From pappais to -Reshu16-