CHAPTER 18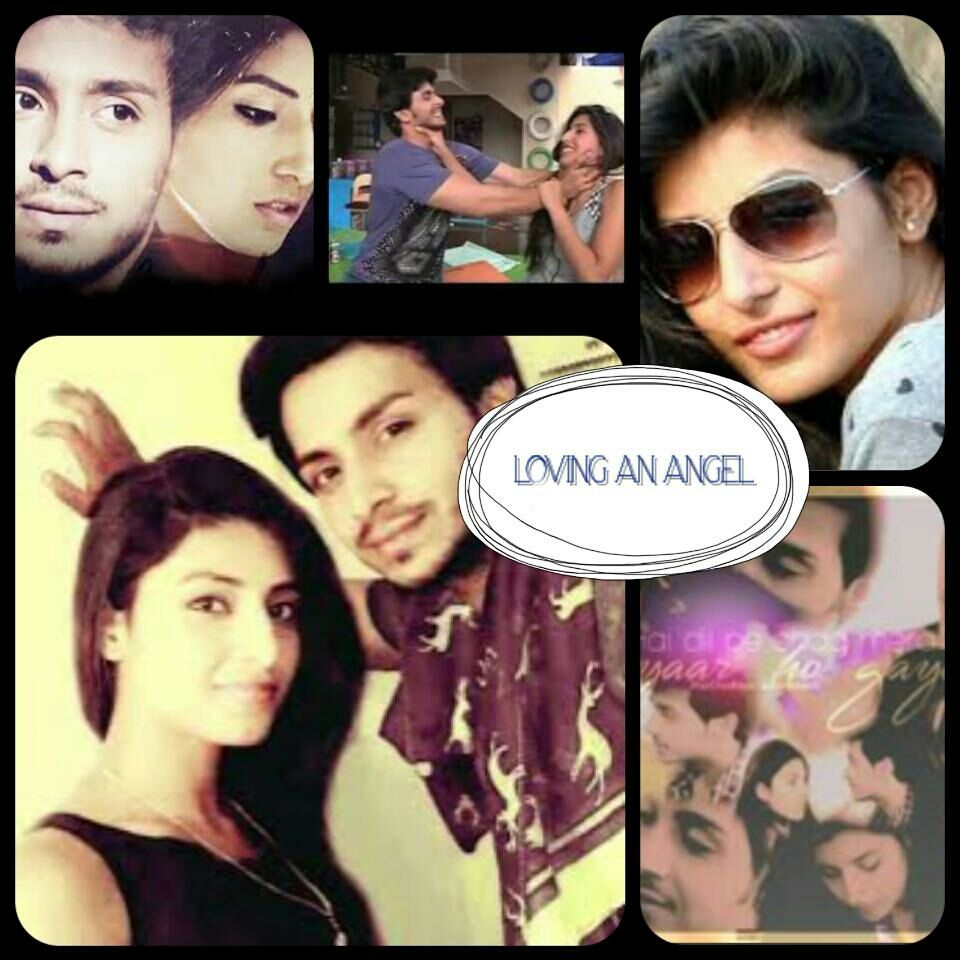 NEXT DAY IN JAIL
A man wearing safari suit entered n shouted at Inspector.
Man-"Do u know whom u have arrested? Do u have slightest idea what can happen with u for doing this?"
Inspector rose from his chair, "listen I know what I am doing. I am doing my duty"
Man-"duty my foot. Ur duty is to arrest criminals n he is not a criminal but son of MLA. U know who he is? He is Chetan Chowdhary. I ask u to leave him right now"
Inspector-"first of all keep ur voice low, this is police station n not ur house. N about him, he is arrested on charges of manhandling n fighting. If u want to leave him u need to get bail orders from court. N as much as I remember today is saturday n court is closed already n tommorrow being sunday there is no chance of court opening n rest 3 days are holidays so if u want u can take him out only on friday. So till then leave the place."
Man-"u don't teach me law. N tell ne who filed the case against Chetan baba"
Inspector-"sorry I cannot leak information. But since u are P.A. of Chowdhary sahab I can help u in one way,i.e., the door is behind u n u can leave" he said in a strict tone.
P.A-"u don't worry baba I will take u out ASAP" saying this he went out.
AFTER A WEEK:-
~~F. I.T. E.~~
"All Dream Team students in lab within 5 min"
As soon as the annoucement was made the DT was out of PKC's ongoing lecture.
Pkc, "Vd always does this but not today. I order no one from DT will go from my class" saying so he turned around only to find DT absent.
Soon the DT entered the lab only to find it empty.
J-"yaar vd sir always does this. He calls us in hurry n himself comes slowly."
Vd sir entered, "ohk so u all are already here good... its good. So it has been a ling time since we did any task so lets do one today."
He continued, "so as u all can see there are 6 water motars infront of u all. All u have to do is increase it to the maximum speed."
Yo-"sir this is so easy"
Arus-"yes sir n moreover there are 12 of us n motars are only 6"
Vd-"I must say great observation Arus. But I guess tge task is not that simple yoyo. U see this" he showed handcuffs.
Yo-"arre sir how can u do this with us. I mean anyone can fail in task but that does bot mean u will send us to jail for that."
Vd-"shut up yoyo sher singh. These cuffs will be tied between u and ur partner,dividing u all into 6 teams"
P-"ohk so that is the task"
Vd-"so ready?"
All-"yes sir"
The peon cuffed them into teams. Teams being:-
Randhir-Sanyukta,
Parth-Vidushi,
Arus-Pia,
Arav-Arusi,
Yoyo-Kaustuki,
Jiggy-Sahil.
Vd-"hmmm but I guess Yoyo was right the task will still be quite easy for u all. As far as I remember The DT competition is all about team work. So lets do one thing (he looks at the peon who brings a rope) so we should also do team work. Hence u all will be tied with this rope n then the individual team will have to work on their motors"
Sahil-"iss yoyo ne phasa diya"
The peon tied them all n the circle was somethibg like this, Yoyo,Kaustuki,Jiggy,Sahil,Pia,Arus,Arushi,Arav,Randhir,Sanyukta,Parth n Vidushi in the end, near Yoyo.
Vd-"so all done now get to work. N remember I have my eyes on u all." He said n then started moving out.
"BTW" he said stopping in middle, "I forgot something"
Yo-"lo ji ab ek aur pataka"
Arav-"pataka nhi bomb hoga"
Vd-"u have just one hour for doing this task" he moved away smiling.
J-"ye vd sir bhi na ... he keeps on giving us surprises"
K-"correction jiggy its Shock not surprises"
Arusi-"xctly surpruses are pleasent but ye vd sir k shocks" she made a horrified face
P-"correct Arusi" suddenly they heard a click of tools.
Arav-"see this we kept on talking n our laxmi bai has alteady started"
S-"so what to do? See guys vd sir ko jo karna tha he did it. We can't change that right? So lets concentrate on what we can do. We can do this task, for wgich we have only an hour. N instead of wasting our time bickering about all this we should use it in completing our task."
Rd-"wow. I agree with Sanyu."
Arus-"so can we do it" he said forwarding his hand.
All-"yes we can" they clapped together.
IN MLA OFFICE
"Where the hell is my son?"
P.A-"sir he has got bail n will be here soon"
Till then a boy entered shouting, "DAD... DAD..."
Man-"Chetan" n he engulfed him in a hug.
Man-"U fine right?"
Chetan-"yes dad but that girl who saved that bitch priyali..."
Man-"u don't worry son. Now that I am here n u are also out of jail, that will girl also learn her lesson. She will come to know what is the result of messing around with Chowdhari" he said gritting his teeths, "U know where she stays?"
Chetan-"No dad"
Chowdhari-"its ohk. P.A. I want u to search for her"
P.A-"yes Sir" n he went away calling someone.
IN F. I. T. E.
LAB
The DT were busy doing their work.
"Shit yaar its not done" said Parth throwing the spanner away.
Rd-"relax Parth u can do it"
Arav-"oye don't move ur hand yaar"
Pia-"this is not gonna work guys. Firatly ye machines are not working n secondly these hands"
Vids-"ya its gettin more difficult then expected. I swear ye vd bhai is gone today"
As soon as she said this she earned a glare from Piya, Sanyu n Arusi n a staring look from everyone.
Yo-"Vd Bhai?????"
Vids-"vo... vo.."
Piya-"yaar guys just 30 min are left n we are almost upto nothing."
S-"yes guys... we need to buck up."
Yo-"think yaar we need to thibk fast"
The DT was busy thinking.
SOMEWHERE NEAR BARABAZAR, KOLKATA
A man was busy selling towels n bedsheets. Another man also arrived there.
"Hello how are u?"
Man who was selling suddenly stopped n looked at him, "arre hi how are u?"
"Bus all fine"
"N bhaiya? Howz he?"
"Bhaiya needs ur help" he said in a serious tone.
"Help? How?"
"Bhaiya doubts that bloody girl Sanyukta is in kolkata. U need to find about her."
"Bus?? Ha it will be done"
"Ok then Ram ram"
"Ram Ram"
N the second man went away, while the first man got again busy in work.
PRECAP:- WHO ARE BUSY FINDING SANYU????? WILL THEY BE ABLE TO FIND HER????
WILL DREAM TEAM BE ABLE TO COMPLETE TASK OR WILL THEY FAIL????
-~~-AUTHOR'S NOTE-~~-
NEXT UPDATE FULL OF SUSPENSE.
BUT A SPOILER A NEW COUPLE ON ITS WAY ;)
N FEST TOO STARTING...
N ONE THING DO U WANT SANDHIR PROPOSAL SOONER OR LATER PLZ TELL ME... I WILL FRAME IT THAT WAY ONLY


Edited by vrinda65 - 04 December 2015 at 5:07am