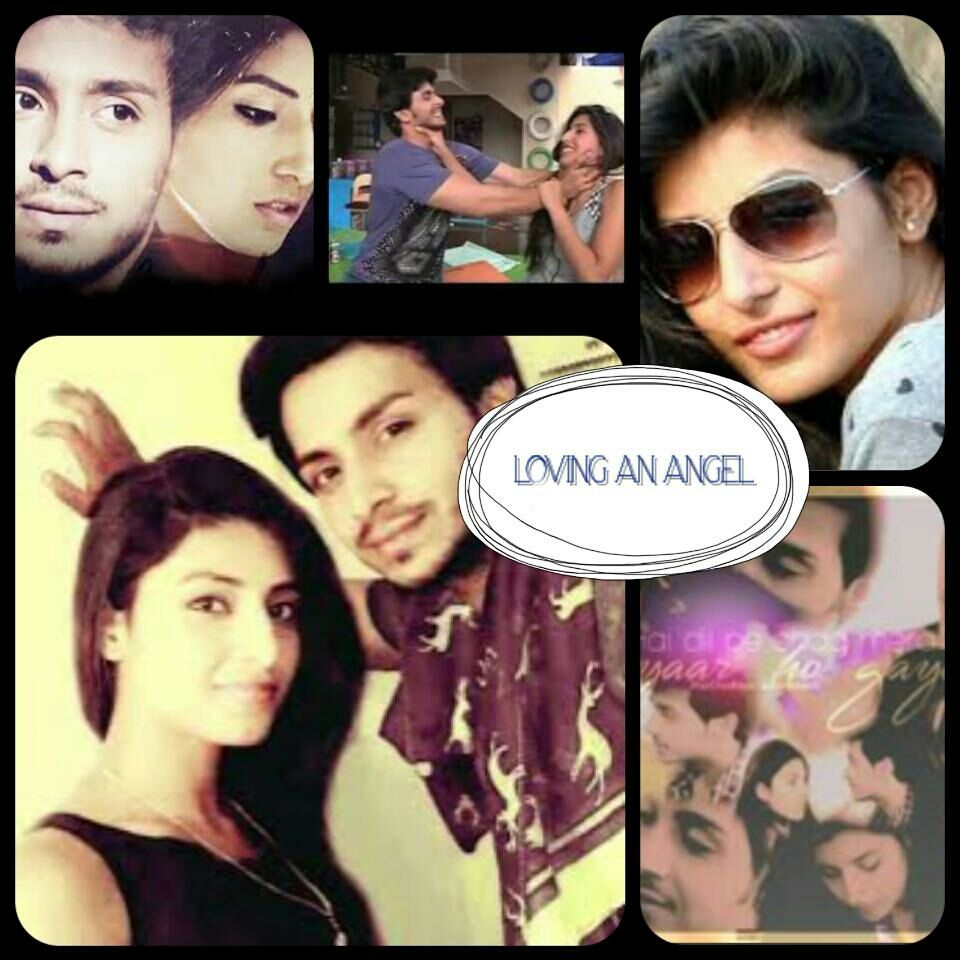 After the responsibilities were divided all of them got busy in their works.
The draft list of invitees was made. There were around fifty national colleges in the list. Now they had to begin with the shortlisting of the invitees.
The matter to be printed was ready too. They were done with the initial stage.
Days were getting busy for them. Their day used to start with college lectures n end with dream team work n function management.
All this while it was getting difficult for them to hangout. They used to sit together in dream team room but were busy with their work n used to discuss thay only.
A little bit of fun was done by them but Sanyukta used to miss them. As she used to rush out everytime the clock struck 5:00 pm n return back only to work more n cover up for her missed time. Most of the time she was away from her group n was only to be seen in college lectures.
All in all, whole BLUE PEARLS, the dream team was busy with their upcoming first event, yes! It was first event, that too of national level, which they were going to manage. So it was a big thing for them to establish themselves at national level infront of all other colleges n Dream Team Association.
One day in college
Dream Team Room
Late 7:00pm in evening
Randhir entered the Dream Team Room only to see a girl sitting and hiding her head in a corner.
He wondered how some girl entered the Dream Team Room, On looking closely he saw it was Sanyukta who was sitting there hiding her head in her palms. He decided to have some fun with her.
He went near ger n sat down.
Rd-"hmmm OMG" he said in a bit high voice trying to grab her attention.
Rd-"what is this The Great Sanyukta Agarwal, captain of dream team, Mahila Morcha Mandal ki Head is sitting infront of me live. OMG !!!!! How is it possible?"
Hoping to get a response from her he looked at her. But Sanyu still not raised her head,instead she just hid it more. On seeing this he continued.
Rd-"Kya hua why are you sitting like this. Kahin kisi ne tumhe mara toh nhi. Is this why you are hiding your face. Tell me. Promise I won't tell anybody "
He was waiting for a response from her. On getting no response he was getting worried.
Rd(in mind)-"isse kya hua? Why is she so quite today. Jitna maine bola hai aaj utne mei toh abhi tak jwalamukhi fatt jaana chahiye tha. But lava toh durr ki baat hai I cannot even see a spark. This cannot be my Sanyukta! My Sanyukta can never be so quite. Wait a sec... did I just called her My Sanyukta? Ha toh whats wrong in it afterall she is Mine only. But... abi tak hui nhi hai. I will have to make her mine." He was smiling sheeplessly. Then he again looked at her. "I will have to do something."
Rd-"kya hua aaj Queen of Jhansi har gyi kya kisi se? Have you lost Madam? Well woh toh hona hi tha afterall you are a girl n girls are meant to be weak. N waise bhi..."
"CHUP !!!!!" came a voice from Sanyukta," CHUP NOW. YOU KNOW ITS BECAUSE OF YOU MCPs THAT GIRLS ARE CONSIDERED WEAKER SECTIONS OF SOCIETY. KOI AUR LADKI HOGI WEAK BUT NOT ME. GOT THAT SANYUKTA AGARWAL IS NOT WEAK" she said pointing her fingers at him n shouting on top of her voice.
Randhir was taken aback by this sudden out-burst of her. Yes he knew that she will shout on him but like this? No way.
It was then that he noticed her tears-stricken face. That means she had been crying.
Rd-"Sanyukta I was just..."
S-"I know you think I'm weak right?" She said clutching his collars, " remember Sanyukta was never weak. She is able to take care of her family n protect them from any n every problems."
Rd-"I know Sanyu that you are not weak n you can look the best after your family."
These words made something go blur in her. N she said,
S-"No Randhir you are wrong. I'm not strong I just pretend to be one. Because if people find me weak they will just try to suppress me more. I am not strong Randhir. I am not Strong." Saying this she hugged him. Not understanding what to do Randhir too hugged her back.
They were finding solace in each other. Suddenly Sanyukta realised what she was doing and immedietly detached herself from Randhir.
Sanyukta started going towards the door when Randhir caught her hand n stopped her.
Rd-"wait."
Sanyukta turned back,"leave me Randhir." Her voice was chocking.
Rd-"sometimes its good to open up so that you feel light. Try opening up to someone Sanyu."
S-"I can't Randhir. I cannot trust anyone. No "
Rd-"ek baar try toh karo Sanyukta"
S-"no Randhir at the end trust are meant to be broken. I believe in learning from my mistakes n I have learnt my lesson. Now I will not repeat the mistake of trusting anyone. "
Rd-"toh phir what is between you n ur mom,ur masi,piya,vidushi,arushi?" He said looking at her. "Bolo Sanyu" .
He was looking straight in her eyes, "answer me. You say you don't trust anyone anymore toh phir does it mean that you don't trust any of them. Do you feel they will betray you too?"
S-"they are my life Randhir. They can never betray me. Ek baar vo marr jaenge but they will not let a scratch come on me. I believe them"
Rd-"that is Sanyu. Trust is all about believing which you do till now. "
S-"you are not understanding Randhir I cannot ho sakta hai you are right Randhir but shayad ab main trust karna hi bhul gyi hoon"
Rd-"you just said you believe ur family. You just agreed with me on trust=believing... So how can you say that you cannot trust anyone anymore or you have forgot trusting"
He held her by her shoulder, " you are just afraid Sanyu... uss darr ko apne andar s nikalo n try trusting again."
S-"no I can't " tears were flowing continously from her eyes.
Rd-"u can. Everything is possible for Sanyukta Agarwal. You just need to first believe in yourself. Have faith in you Sanyu n you will learn to trust again."
Sanyukta was just listening to him quietly n was crying.
Randhir raised her chin n made her face him.
Rd-"acha chalo start from me." She was just looking into his eyes.
Rd-"I promise I will not break ur trust pakka" he pinched his throat, "n if maine kabhi bhi aisa kuch bhi kiya na toh u have all right to kill me. Main police complaint bhi nhi krunga aur bhoot banke bhi tumko nhi darraunga" he nodded like a kid.
N Sanyukta broke into fits of laughter.
Randhir was amiling on seeing his Angel laughing. His trance was broken by Sanyukta.
S-" Randhir... Randhir..." she was shaking him continously.
Rd-"ha...ha bolo bolo..."
S-"kya bolo kaha kho gye the?"
Rd-"wo main... wo main... hain aaj tak kabhi bhi kisi Mahila Morcha Hitler ko hanste hue nhi dkha na isliye dkh rha tha k Lady Hitler ganste hue kaise lagti h?"
S-"haww main Lady Hitler? Did u just called me that?"
Rd-"ha toh jab dkho Hitler ki tarah strict hoke rule book leke ghumti rhti hoo."
S-"wo rule book nhi hai vo meri koshish logo ko khud se dur rkhne k liye, taaki koi bhi meko hurt na kar sake." N a tear drop escaped her eyes.
Rd immedietly wiped the tear, "arre meko toh pata hi nhi tha k Hitler itni rotlu bhi hai."
S-"main rotlu nhi hoon"
Rd-"u r a cry baby"
S-"no"
Rd-"yes"
S-"no"
Rd-"yes"
S-"no"
Rd-"yes"
S-"no"
Rd-"yes"
S-"acha toh btao kaise?"
Rd-"what kaise tab s ro rhi ho meri shirt bhi gili kar di"
S-"u..." n she started hiting him.
Rd-"arre acha sory sory"
N dey fell on couch laughing.
S-" haha... u know Randhir aaj main bahot din baad itna khul k hansi hoon. I mean piyu,aaru,vids sab koi muhhe hasane ki puri koshish krte hai... but aaj itne din baad maim aise hansi hoon."
Rd-"madam hmara jalwa hi aisa h k ache ache pighal jaate h" he said raising the collars of his shirt.
S-"Friends...?"
Rd-"haaa..." he was just staring at her.
S-"kya haa... I am asking you will you be my friend?"
Rd(in mind)-" kahi ye koi sapna toh nahi. Nana sapna nhi hai... beta sochne mei time waste na kar mauka tere samne khud aaya chod mat. Pakad le iske pehle gaadi chut jaaye"
S-"chodo samjh gyo phle maine tumhara friendship ka haath reject kiya tha toh ab tum aisa mere saath karoge na? Koi nhi meri hi galti h..." she pouted n was about to draw her hand back when Randhir grabbed it.
Rd-"nhi nhi aisa nhi hai. I am always ready to be ur friend. N I promise I will prove to be the best one."
Precap:- New bondings.
Author's Note:-
Ufff... so finally done this part was for all of you who were waiting for Sandhir scene.
So now plz LIKE & COMMENT.