Story Behind Christmas
Christmas
(Old English: meaning "Christ's Mass") is an annual commemoration of the birth of Jesus Christ
According to the Gospel of Luke ,Mary had learnt from angel Gabriel that she will conceive and bear a child called Jesus despite being a virgin as that's the directive of God.When Mary is due to give birth, she and Joseph travel from Nazareth to Joseph's ancestral home in Bethlehem to register in the census there, as in Luke 2.2
.
As Jesus is born ,they have no place for them selves at the inn so he is placed in a manger .An angel of the lord visits the shepherds bringing them the "good news of great joy": "to you is born this day in the city of David a Saviour, who is the Messiah, the Lord." The angel tells them they will find a child wrapped in bands of cloth and lying in a manger. The angel & the "heavenly host" say "Glory to God in the highest heaven, and on earth peace among those whom he favors."The shepherds hurry to the stable in Bethlehem where they find Jesus with Mary and Joseph!
According to the Gospel of Mathew :-Following the betrothal of Joseph and Mary in Matthew 1:18, Joseph is troubled because Mary is pregnant but in the first of Josephs three dreams an angel assures him not be afraid to take Mary as his wife, because her child will be conceived by the Holy Spirit ! Its the Star of Bethlehem which reveals the birth of Jesus to a number (traditionally three) of
Magi
meaning "wise man/men"who travel to Jerusalem from an unspecified location in the east .The Magi follow
His star
, believing it to announce the birth of the King of the Jews.
As the Magi travel to Bethlehem, the star "goes before" them and leads them to a house where they find Jesus. Later,in a dream, the Magi receive a divine warning of Herod's intent to kill Jesus, whom he sees as a rival. Consequently, they return to their own country without telling Herod where to find Jesus. An angel tells Joseph to move with family to Egypt while Herod orders that all male children of Bethlehem under the age of two be killed-called Massacre of the Innocents . After Herod's death, the family return from Egypt, but they are afraid to return to Bethlehem because Herod's son rules the place. Instead they move to Galilee and settle in Nazareth.
We wish you a merry Christmas, we wish you a merry Christmas, we wish you a merry Christmas, and a happy New Year!



Some Important Christmas Symbols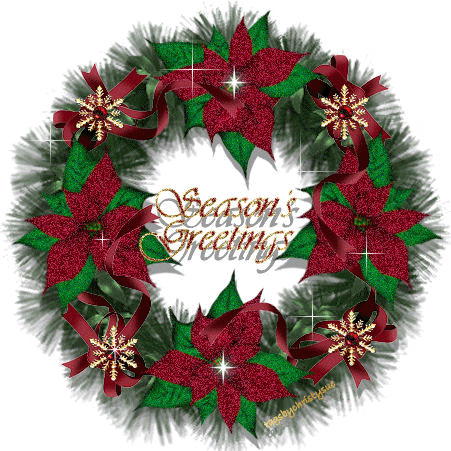 Wreath
Four candles placed on the wreath. One candle is lit each Sunday before Christmas in anticipation of Christ's birthday.


Angel
An angel told the shepherds of the birth of Jesus. Angels come in many forms for Christmas decorations including the tree topper!

Nativity Scene
Nativity means the birth of an individual and also refers to the facts surrounding their birth i.e. time and place. The word is derived from the Latin term, Nativus, which means birth.Nativity scene is often used to describe the birth of Jesus Christ in paintings and movies.


Bells
Church Bells rang to announce the birth of Jesus. They still do ring today.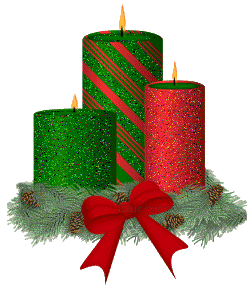 Candles
Candles represent the light that Jesus brought to earth. Pagans who converted to Christianity used candles on the sacred evergreen tree.


Stocking
There is a legend associated with the origin of these St. Nickolas, who wanted to remain anonymous and help a poor family, threw gold coins down their chimney. They fell into a stocking that was hanging there to dry.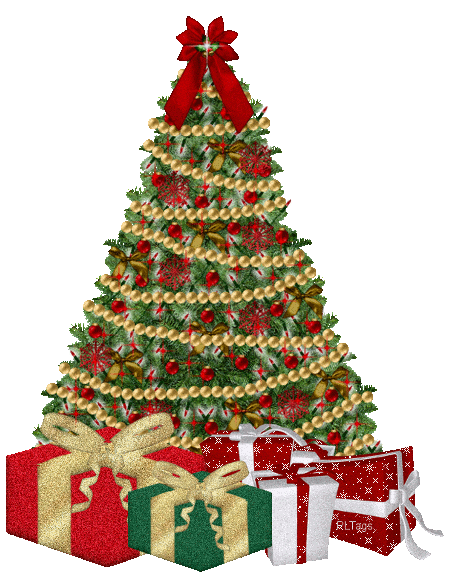 Christmas Tree
A Christmas tree is a decorated evergreen fir tree which is traditionally associated with Christmas. This tree was traditionally used to celebrate winter festivals for thousands of years. Pagans used branches of this tree to decorate their home during winter. Now it is very common to see families decorate Christmas trees as part of the Christmas celebrations and presents are placed under the tree on Christmas Eve.




Gingerbread Man


he gingerbread man does not create himself but rather is created. Gingerbread people remind us of God's creation of Adam in the Garden of Eden, and God's creation of each of us. Spices, reminiscent of those mentioned in the Old Testament, make the gingerbread man the color of earth.



Tinsel

There is a legend associated with this thin metallic foil strip decoration. It tells about parents who trimmed a tree while their children were sleeping. Spiders came to see the tree, leaving cobwebs all over it. The Christ Child came to bless the tree and turned the cobwebs to silver.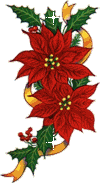 Poinsettia
There is an old Mexican legend about how Poinsettia's and Christmas come together, in the legend this poor Mexican girl called Pepita offered a small bouquet of weeds to Jesus at the chapel and as she put the bouquet at the bottom of the nativity scene. Suddenly, the bouquet of weeds burst into bright red flowers, and everyone who saw them were sure they had seen a miracle. From that day on, the bright red flowers were known as the 'Flores de Noche Buena', or 'Flowers of the Holy Night'.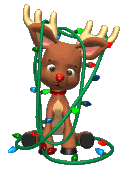 Raindeer

Reindeer were the animals chosen by St. Nicholas to pull his sleigh. His reindeer's names are Dasher, Dancer, Prancer, Vixen, Comet, Cupid, Donner and Blitzen. Rudolph the red nose reindeer is the most famous one.



Mistletoe

Mistletoe is an aerial parasite that has no roots of its own. It lives off the tree to which it attaches itself and, without that tree, it would die. Mistletoe is a Christmas symbol of our love which derives from and exists only because God loves us.


Holly
Holly is a shrub with spiny leaves and red berries. The leaves remain green throughout the year. Pagans thought its greenness was a promise that the sun would return. Early French and English families hung holly over their doors to symbolize a home in which Christ's birth is celebrated.





Star

The Star of Bethlehem guided the Three Wisemen to Baby Jesus.




Yule Log
Have a wonderful holiday season and if you have been good this entire year ,here's hoping that your wishlist is fulfilled by Santa Claus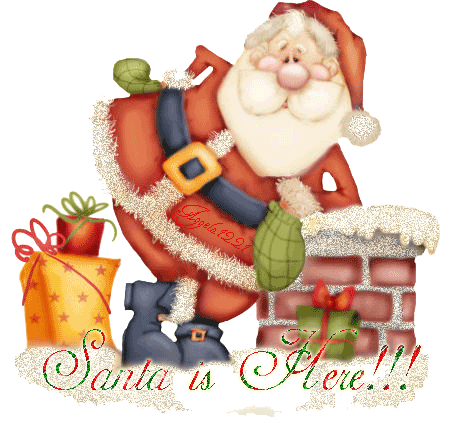 Saint Nicholas



(or in popular culture Santa Claus)

Saint Nicholas was a real person. He was a kind bishop who brought presents to children and needy people. Santa Claus is his popular folklore version !