Originally posted by PoohLover
@rituu- i was kheeching your tang *leg puling* (you know my hindi )
Am sure you said onlyy good things about me
Yeah yeah i accept...you became thoda ghajini because of mee
@shree-Oh magati,yes yes she is sucha a sweet girl and one of my favorite writer...i miss her soo much and our twitter chats also
Haha am also trying to imagine rituu becoming all emotional,wiping her khushii ki tears seeing you and me talking
Sherni you deserve a thanks huh as because of ur birthday thread me and shree are getting to talk
Ps-I miss you rituuu bestie
Pps-Omg omg shree,this pic of asskash is sooo sooo hotwa...i just love this look of his
Yeah... Magati is also one of my all time favourite writers... you know it was because of her that I joined IF! I didn't even have an account and was roaming around when I came across her stories and I don't know how something snapped and I joined... *giggles* and she was the first person I spoke to... like for a good 6 months she was my only friend... hehe...
I believe even besties are written in kismat! And I believe that besties are siblings which God forgot to give
Actually instead of crying I imagined Ritu like this :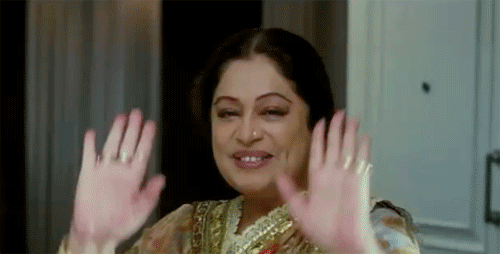 You also say Kheeching!!! I say Barishing, padhaing... hayee... meri cousinnn
Hehe...
Oho... mere liye sirf ek hi hotwa hai.. hihi... let's keep that under wraps
Loads of love!
Shree (guess what I have specs and am bong like the Shree in ETF, except that I am a girl... and there is no male Liza in my life
)