Originally posted by Deewangi
Originally posted by Snehal23
Originally posted by Deewangi
Marry letty aunty will never leave Drashti alone. God only knows the reason for her obsession
Drashti Dhami moves to an abode closer to Gurmeet Choudhary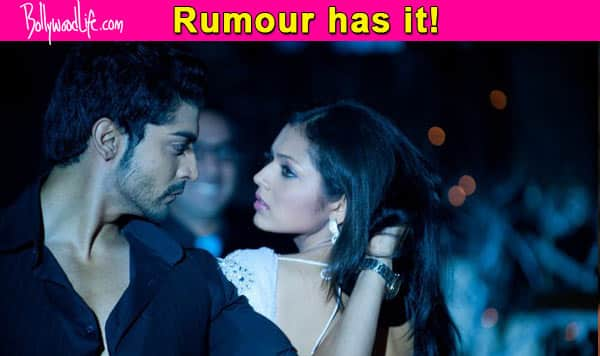 The two actors worked together in Geet Huyi Sabse Parayi, which went on air sometime in 2010
Media has been rife with rumours about Drashti Dhami and Gurmeet Choudhary's alleged affair during the show, Geet Huyi Sabse Parayi. However, nothing was ever clarified and it was treated as a baseless rumour. The duo never really mingled with each other after the series.
A little birdie just informed us that Drashti has bought a new flat which is very close to Gurmeet's house. Now we don't think there was any major thought given in to it, but looks like Gurmeet and Drashti will now often cross paths. Awkward...!
In addition to this, we've also heard that Drashti is all set to tie the knot on February 20, 2015 with her long time boyfriend Neeraj Khemka. It seems Drashti's mother is going all out for the wedding and has been keeping everything ready since a couple of years. Every time Drashti postponed things, everything went back into the boxes, but not this time.
Well with so much drama happening in her real life, we doubt, Drashti needs a daily soap to keep the boredom away. Stay tuned to this space for more gossip and news about telly town.
seems like these peoples r still living in 2010
these media should watch khamoshiyan on 30th jan i bet they will get awsome mirchi wala gossip. hum ddians ko baksh do n new heroine ke peeche pado plz
Usmein auna hai guru be deboo KO bhi role diya hai..pidha aa..yes they will find all gossip
i know the whole story re,ab woh dd ka ex-costar hai toh puri khabar rakhni padti hai
n waise bhi film A certificated hai toh masala toh media ko pakka milega woh bhi hot