Sriti's specialty lies in her choice of different roles and her versatile performances.She excels at playing diametrically different characters sometimes in the same show,case in point being her performances as Sudha/Devika in Jyoti, Sandhya/Vrinda in Rakt Sambandh, and Jhanvi/Sia in Saubhagyawati Bhava for which she has won widespread acclaim.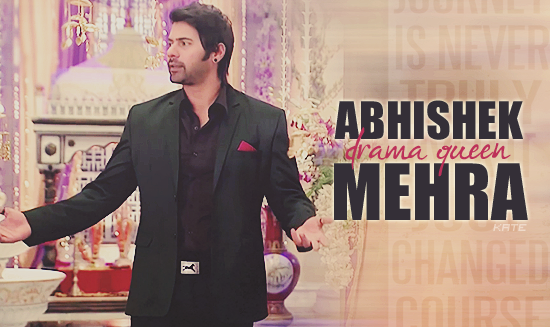 Abhishek or Abhi as his fans call him doesn't think at all and just lives by the minute.Abhi's driving force in life are the perks that come along with being a rockstar.- money, girls, and most importantly the adulation which is what he craves for.
Abhishek aka Abhi is a Rockstar, his songs have caught the fancy of the nation.
He loves the status, power, money and respect his success has brought.
Pragya is a girl who believes in herself.She is responsible and very mature yet a simple girl. She's nice, smart and loves her family. She is a very positive girl who sees happiness in everything. There is a lot of depth in the character.
Pragya is the most practical person ever, deeply grounded in her middle-class existence... taking care of the family, the family hall, and also getting extra income from her job as an Asst. Professor. She is the older daughter of the Arora household.
Pragya abhors dreams and wishes calling them a waste of time and is never able to understand her sister Bulbul who is caught up in a whirlwind of her own dreams and is ready to give up anything for them.
Shy, introvertish, be-spectacled, bookish, meekish and a true-blue bookworm, Pragya has nevertheless taken over the responsibility of additionally supporting her mother, along with keeping her perky stylish dream-filled and adrenaline fuelled sister Bulbul out of her hapless mothers hair.