Originally posted by AreYaar
LMAO oh the visual
...and NAZUK KALI...bahahahahaha...can we name the next CC THAT??
And Rafi, you NEED to see these AWESOMESAUCE gifs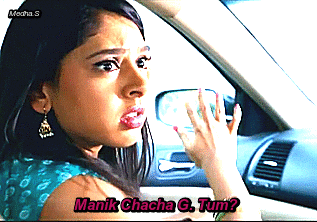 Lol array yeh gifs ... inverse-meta troll ho gaya yeh toh
Agli CC ka naamkaran toh tumne kar diya tha ... GCC .. koi nai usk3 aagay walaa kar denge.
"Kaliyon ka chaman, #PaNiMeinAman"
(Like in the song Never let me go - FaTM, nazuk kali PP Niti ke advances se pareshan & suicidal will find "Peace in the deep" of PaNi )
Lets go to the Candy shop bolke kuch chaba be raha hai Chacha. Khamakha tension le rahi hai Nandu. Knowing bhukkad chacha, literal candy shop hi jayega woh