Aurin di, thank you from the bottom of my heart for the lovely wishes
!
I wouldn't say unexpected, given you posses some magical calendar marking all our special days and you never miss to impress.
I thought about a million ways to thank you but every time they seem less,
that is how special you make one feel, wonder how to reciprocate to the best wishes of the day,
You are a gem of a person who every member wishes you were a part of their family,
You mean more than friend, a sister who many wish they had.
It would be an honor to meet and greet you on your special day, hope May isn't too far along.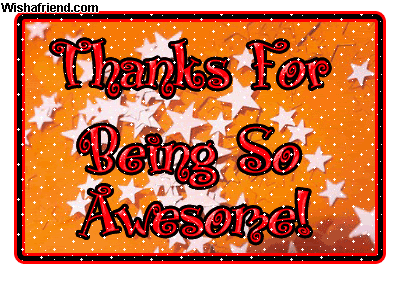 And also,


Edited by zeffy2k2 - 23 December 2014 at 12:17am