Creation credit : pasurYa ( subha )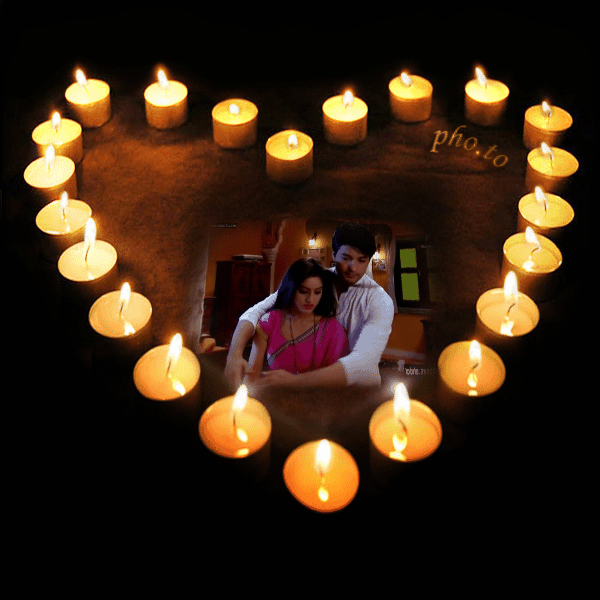 Siggy Credit : nep3 ( Sangita )


Credit : Sonali



Credit : pasurYa ( Subha )
RECAP

BalaKrishna , son of ex-owner of MKD, claims MKD to be his and asks Suraj to give the shop key to him. Sandhya comes to know that the original document of the shop has been burnt during a fire accident in the house. Bhabho is worried about Suraj. The court gives 4 days time for Suraj to submit the original documents else the shop will become BalaKrishna's. Sandhya seals the shop.
SUMMARY
Sandhya goes to property tax office and gets a letter that Suraj is paying the property tax for MKD and tries to get stay order from the court. Rathi Parivaar is happy but Kavitha plan and ruins the letter with the help of two common people. Meenakshi gets doubt on Dhaisa and follows her. She sees Dhaisa giving money to a couple. She comes to know that they are Dhiasa's relatives. Emily finds out that someone is blackmailing Meena and plans to get hold of the blackmailer. She follows her when Meenakshi sneaked out to give the money but both fail to catch the original blackmailer. Kavitha confronts Sandhya and tells about her demand. Bhabho and Sandhya decide to go and search for documents in Kavitha's house. But the documents are not there. Kavihta and Balakrishna reach MKD and get ready for the new shop's inauguration.
Sandhya gets a clue from Kavitha's house and rushes to MKD. When Kavitha was about to cut the ribbon, Sandhya stops her and tells she got the original documents and show everyone. Kavitha is confused and bursts out that the documents which Sandhya showed are not original and she is having the docs. All are shocked. Sandhya tears Kavitha's sleeves and get the originals from her hand. Zakir arrests Kavitha and BalaKrishna for claiming rights illegally. All thank Sandhya. Suraj gets a letter for Dubai food fest and all motivate him to participate. Sandhya comes to know that someone is blackmailing Meenakshi. She tells Emily to get dressed like Meena and plan to trap the blackmailer.
Meenakshi sneaks inside a mandap and is shocked to find that Dhaisa has arranged for child marriage to Mishri. She decides to stop the marriage and gets Suraj's help. Sandhya catches the blackmailer. Vikram also come there and all are shocked to know that the blackmailer was Sudha. They ask her to tell the reason for blackmailing and getting money from her own sister. Meanwhile Meenakshi tries to stop the child marriage and gets hurt in the process. Suraj comes with zakir to arrest them. Meenakshi with no other go tells the truth that Mishri is her daughter and Kanha is Dhaisa's grandson. All are shocked. zakir arrests the people who tried to do child marriage.
Sudha tells the truth about Meenakshi's daughter and Vikram is broken. Whole RP is shocked to know the truth and confronts Meenakshi.Vikram files a complaint against Meenakshi and she gets arrested. Suraj gets her out from bail; pacify Vikram and his parents to accept Meenakshi. Vikram and others are hurt and upset when Dhaisa takes away Kanha from them and leave Mishri in RM. Suraj goes for a presentation in Jaipur for Dubai food fest. Sandhya and zakir are given responsibility for giving protection to a prisoner who is about to be executed in 15 days.
Suraj meet Disha who is appointed as his coordinator. Sandhya comes to know that the prisoner is none other than Raj Kumar. He humiliates Sandhya and decide to take revenge on RP. Zakir comes to know that Sandhya was the one who caught RK. They take RK to Pushkar jail from Jaipur. They stop in a Dhaba. Disha and Suraj also come to the same Dhaba. Disha confronts RK and creates a scene. Suraj comes to know about Raj Kumar. Vikram collides with Prema and save her from her husband who wants her to undergo abortion as her unborn child is a girl.
Disha applies mehandi on Sandhya's hands for Teej. But Sandhya gets allergic. Disha acts as though she is concerned about Sanddhya and starts her plan to take revenge on RP for RK. Bhabhasa gets upset as Dhaisa doesn't allow them to see Kanha. RP gets worried as they come to know about RK and also that Sandhya is in charge for his security. Sandhya assures that RK cannot escape as the security is tight. Sandhya finds out that there is no dhaba and gets doubt on RK. RK challenges her that he will escape soon. Suraj and sandhya celebrate their wedding anniversary. Disha changes the seeting of an app that monitors RK in zandy's phones.
With the help of a constable he escapes from the jail but Sandhya catches him. Suraj gets afraid that RK would harm his family but Sandhya promises him that RK will not escape and nothing will happen to them. RK is shifted to a undisclosed place so that he doesn't contact his mates. Vikram decides to Marry Prema and divorce Meena. RK escapes again to contact Disha but return back and create a drama as though he didn't escape. But Sandhya become suspicious. Suraj along with RP members go to dussera ground. There he finds a doll that is isolated and informs the police. It has a low intensity bomb and RK's sister Maya , Disha and Prema take a oath that they will release RK and hijack the plane in which suraj is going to Dubai. Bhabho and Bhabhasa support Vikram and decided to get divorce for Meena and Vikram. Suraj is upset about that. Maya leaves a CD outside police station and informs about operation Grahan.
Sandhya gets injured when trying to catch Disha who came with Maya and Prabhu for ordering arms. Bhabho blackmails Meenakshi and gets her sign in the divorce papers. Suraj gets angry on her but later comes to know that bb nd bbsa have planned to unite Vikram and Meenakshi. Sandhya decodes the hidden message in the CD nd finds that it is 2310. Maya hides the bullets in karva pots which are sent for Teej. Sandhya and zakir find that and chase Maya but Prema saves her and she escapes. Sandhya decides to get details from the constable who helped zakir but he was found dead with a letter stating that zakir was also helping RK. Zakir gets suspended.
Prema burns Suraj's flight ticket so that Sandhya doesn't see 2310 written on it. Maya bribes zakir promising him that he will join in duty back but demands to get the arms back. Zakir agrees and Maya tells where Prabhu is hiding. He inturn informs that to the police and Sandhya catches Prabhu. Before he tells the truth about 2310, Maya shoots him. Zakir joins back in duty but plans to trap Maya and her gang with the help of Sandhya. He comes to know that Prema and Disha are planning to Hijack the flight 2310 and decides to inform Sandhya. But Maya injects a medicine inside him and he gets paralysed. Vikram and Meenakshi get united. Suraj talks to zakir and writes that in a paper.
Sandhya plans to trap RK's associates. She creates a drama that RK's execution is preponed. Maya , Disha and Prema decide to stop that but Disha and Maya fail in their plan. However Prema adds some drug in the food RK is having and he gets unconscious. Sandhya comes to know about Prema. Prema gives sleeping pills to Mishri and bhabho finds that and locks her in the store room till Sandhya comes. But Prema escapes from RM.
Bhabho decides to accompany Suraj to Dubai with chathuri. Suraj and Sandhya spend some time together and she gives him the spy pen which she gifted for him for their anniversary. Suraj handovers the paper which zakir wanted to tell to Sandhya in the airport and boards the flight. Sandhya comes to know that zakir wanted to tell her about hijack of BHA 2310. She sees Prema and chases her but Maya causes an accident and Sandhya falls down unconscious. After regaining conscious she tells about that to SP air but Maya and Prema boards the flight fooling the officials.
They hijack the flight and kill an hostess. They demand to stop RK's execution else will kill suraj and bhabho. Arjun Chaudhri comes as a negotiator. The govt. agree to their demands and stop the execution. Suraj along with other passengers catch the trio but Prema escapes and threaten to kill sweety. Suraj releases Maya and Disha. Maya demands for RK's release. Prema make bb to shoot a passenger. Bhabho shoots on his hand. Maya shoots him again and he dies. She sends mms of the whole scene to Sandhya's mobile and demand RK's release. Government agree to release RK.
PRECAP
Sandhya and zakir plan to save the passengers but without RK's release by fooling Maya , Disha and Prema.
Karan Godwani as Vikram Rathi aka Vik -Old character new actor..It's not easy to play someone else's role but new vik is best
Gurdeep Kohili as Maya aka Bai ji aka das avatarm
- Terrorist leader who is playing major role to release RK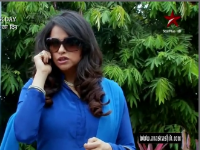 Vindhya Tiwary as Prema - She came as a simple village girl to trap Vik to enter Rathi house but another dangerous terrorist
Jyoti Sharma as Disha
- she came to help Suraj in Dubai food festival but she was helper of RK another member of terrorist gang
Arjun Punj as Arjun Chowdhari -
Anti terrorism squad officer to negotiate with the terrorist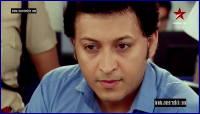 Rehan Sayed as Shankar aka Shanky
- Village boy and passenger in dubai flight but very extrovert and flirts with Disha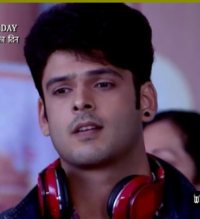 Some other characters in this track and passengersDR.Gautam
Kavya - Dr .Gautam's wife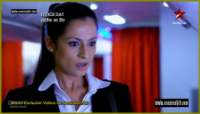 Arjun ( Ashutosh ) nd shallu
Mamta , sweety and her grand mother
Valeja From Goverment Ministry and SP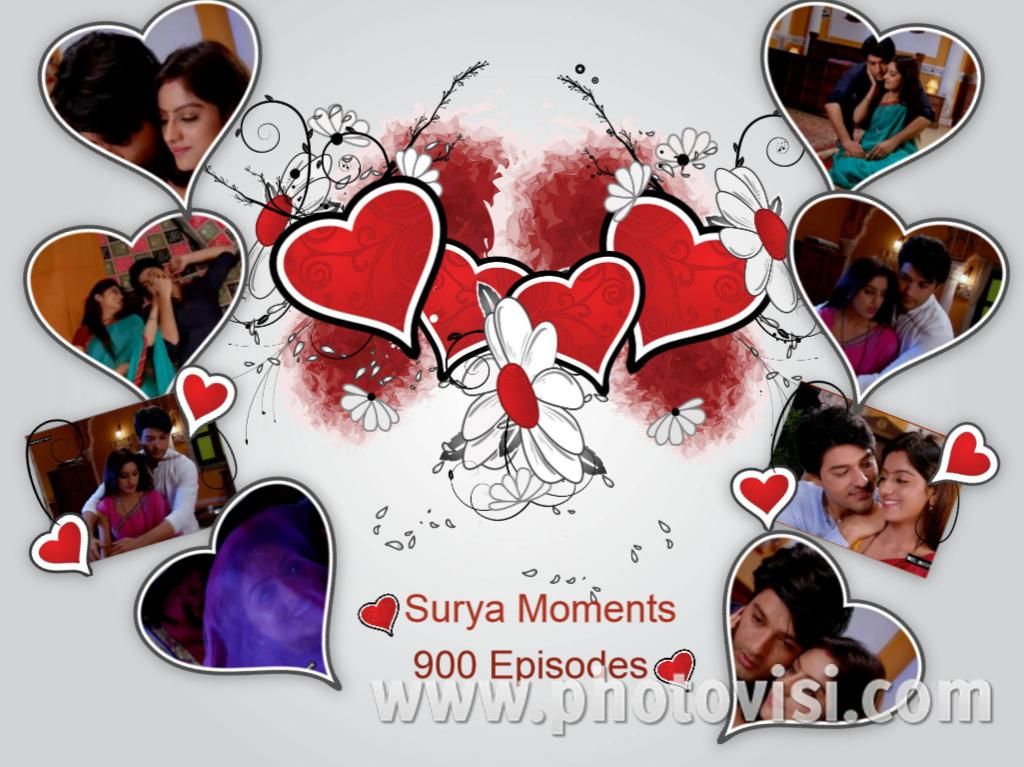 Ankur
- Sandy's elder brother,if not him sandy wont marry Suraj and live in RM
Ankita
- Lovely SIL to sandy
Preethi
- Sandy's best friend ...perfect person to answer back to bhabo
Inspector Singh aka Officer Singh aka Sirji
- Strict and Perfect Police officer in all way..but she gave RK case to Zandy and disappeared
Rahul
- sandy's best friend
Laxman Prasad -
Sandy's helper from Police department and chaturi's rival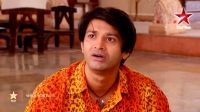 Pappuda
- worked in suraj's shop
Not to forget
Brandon
- Bhabo's lovable beta