Aliya and Sukhi's chemistry is on the dot: Adeeb Rais
Main Aur Mr. Riight, being Adeeb Rais' debut movie as a film-maker, is quite talk of town about its release next month on 12th. The efforts he and his team have put in for the movie to be a blockbuster are tremendous. Charm of a handsome hunk and intelligence of a director, Adeeb Rais is definitely one of few gifted talents Bollywood is going to get. With Just Showbiz he has shared his views about his upcoming movie and difficulties he has faced.
Excerpts:
Since this is your debut movie, what are your expectations? Are you satisfied with the end result?
I am very satisfied by the results. Your first film always holds a special place in your heart but its even more special when you're proud of what you've created. My team and I have worked very hard on creating a fresh and entertaining film, and my only expectations from it now is people flock the theatres and sample it. At the end of the day, every filmmaker wants the nod from the audience and it to do well at the box office.
How did you come up with story line of MAMR?
I was mid way through scripting something totally different, when the germ of Main Aur Mr. Riight came into my head. I wanted to build something around the theme of singlehood and longing to find that one person meant for us. The story just came to me and I excitedly shared it with the co-writer Ashna Arya. We both impulsively kept the other script, which we had been working on for months completely aside and started on MAMR.
There are many rom-com movies made with similar story line of perfect-imperfect content. In what way is this movie going to be different?
I don't think I was trying to be different in the first place, I just set out to make an entertaining film and one that will touch people's heart. Main aur Mr Riight is that. It's not path breaking or aspiring to change the rules of story telling. It's simple and cute and it promises to leave you with a smile when your exiting the theatre. That said, I have tried my best to put in some freshness in the treatment and make it non-predictable at places.
How did you decide the cast of the film?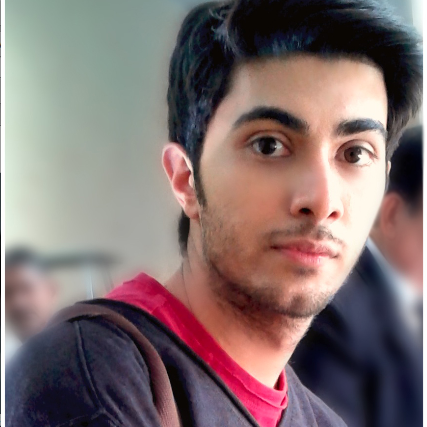 Oh, casting was a task. Shehnaz was someone I always felt was untapped talent. She not only exudes charm on screen but is such a realistic actor with great comic timing. I also admit I had a huge crush on her while growing up like most other boys and I definitely was excited to work on a project with her. MAMR just fit in perfectly.
Barun was recommended to me by my sister. I was going mad to find Mr. Right' when she came in as an angel and told me to check this good looking guy' she saw on a Star plus show. I youtubed IPKKND and thought Barun had incredible screen presence. Did a look test with him and knew he was the one.
How will you describe the chemistry between the leads?
The chemistry is on the dot. Aliya and Sukhi are a complete mismatch bur also the most lovable couple. They complement each other so well and both have brilliant comic timing.
We suppose there were a lot of memorable moments on the sets of MAMR. Would you like to share any?
Many many. First one that comes to my mind was mine and Shebaz's birthday celebrations. It was so nice to be on the set cutting my cake with my MAMR family. Our Sula outdoor was fun because everyone was feasting on wine after shoot.
Yaar bina chain was relaxing because the choreographers had more to do than me. It was fun to put the load on them and sit back and watch the madness live as a spectator.
What is your favourite scene and song from the movie?
Favourite song would be Khuda Khair by Shibani Kashap. It's one of those soulful songs that will stay within people's hearts for years to come. Yaar bina chain is of course legendary. Bhool na jaana is beautiful and Desi Daaru is a whole lot of fun. All in all- we have a complete album, one nothing less then a winner.
It took a while to release the movie. What do you want to say about that?
Ohh! Delays happen. We're out now with a bang and the movie will surely be worth the wait
rest assured.
What, according to your opinion, is in the movie that will bring the audience to the theatres to watch this movie?
Barun's fans will come to see their favourite. Rest of the audience hopefully should be charmed by our fresh and fun trailer and our peppy soundtrack. Moreover its the perfect date flick people are looking at for the weekend.
Any message to the audience who've waited for so long?
My message is simple. Go watch the film in theatres without fail on Dec 12th. It will be worth your time and money- promise (smiles)
That was sweet. Thank you for the interview, Adeeb. Just Showbiz wishes you all the luck with MAMR!
---