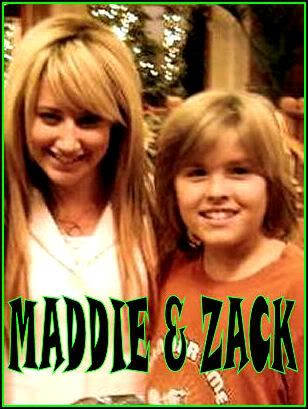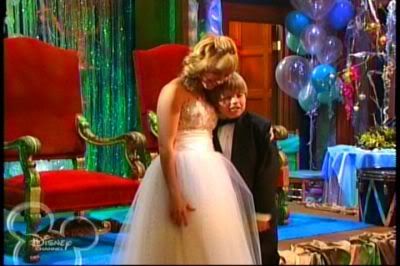 I have to confess i do watch this, even though i am 22 yrs old lol - i just find it cool and also watch Thats So Raven
I have to admit, i do like Zack/Maddie - they are so cute, especially Zack who does and says things to Maddie which no one will ever do in ways that Zack does and says them (e.g the prom date, and her 16th birthday), i think they will be even more cuter in the future.
I also adore the thought of him and Maddie together when he is older as well (only 3 and half years gap) - they will be even more cuter lol, i also like the birthday episode, where she hugged him and then danced with him at the end and also other episode i like was the prom one, where he showed her how to dance, and how Zack said he started doing well in school coz Maddie said she wanted a smart guy and Maddie promised him that she will dance with him at his prom
I like the way he calls her 'Sweet Thang' - so cute :D
Anybody else who likes them??? :)
ZACK/MADDIE SHIPPER LIST (Let me know if you want to be added on)
1) Lennie
2) koolgal_anisha
3) ashi_rox
4) Abhi rocks...
5) Mini786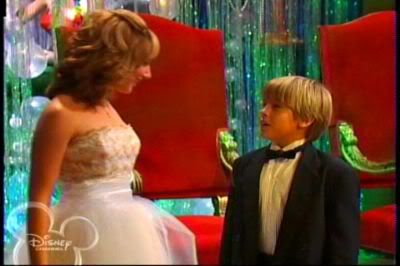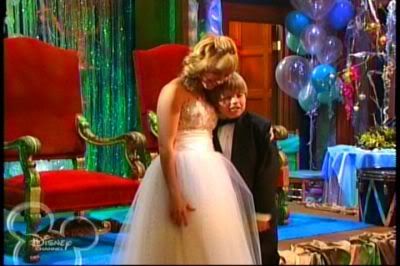 Some Zack/Maddie Music Vids and some Suite Life episodes -
YouTube - Broadcast Yourself.
Links
Zack/Maddie Fanlisting
____{Pl@tonic} the Maddie and Zack [The Suite Life of Zack and Cody"> fanlisting
Zack/Maddie LJ Community - zack_maddie
Disney Suite Life Official Site - Disney Channel - The Suite Life of Zack & Cody
Official site for actors Dylan and Cole Sprouse - SprouseBros.com - The Official Website of Dylan & Cole Sprouse
Ashley Tisdale
The Official Ashley Tisdale Home Page
Ashely Tisdale Org
ashley tisdale online


Edited by Lennie - 13 November 2006 at 5:51pm