To the person who has earned himself our love. To the person who matters in our lives right now. To a very sexy beast. Happy birthday, you.
We wish you love and love and so much more love in your life always! And that you find contentment in all that you do. We wish you an overload of happiness. May you be blessed with all that YOU want for yourself and those closest to you.
Coz sexy beast Bohra, you're worth it.
Happy happy birthday Karanvir, you're the sunshine in our window. And that chest of yours.
Farz loves your mean lean back. Tamara loves your abs. But we both love you best. For what you are, what you represent and more.
Love from Kuala Lumpur and Johannesburg.
Love you, heartthrob. Maniacs heart you.
#TeamManiac
Yours only,
Farz and Tamara
Happy birthday kvb may this year bring with it all the success and fullfilment ur heart desires your not gettin older but a year better PARTY HARD loads of LOVE MUUUAAHHH
Happy Birthday My Rockstar...Karanvir Bohra
May this birthday turn out to be as amazing as you
HAPPY BIRTHDAY mwwwaaahhh...God bless yew
HAPPY BIRTHDAY KARANVIR BOHRA
Happy Birthday Karanvir Bhora
May God bless you with happy and healthy life.May your all wishes comes true.
Loving you in Qubool Hai. Thanks for giving us Aahil.Your chemistry with Surbhi is AMAZIG.
Stay blessed and have a wonderful year ahead.
Happy Birthday Karanvir Bohra God Bless U and Keep Rocking We Love u as Aahil
Hi KV
Wish you very very happy birthday I wish this year you get so many success in ur life
I m very thankful to qubool hai this serial gave me opportunity to see ur acting because I never seen ur any serial before enter qubool hai now I m big fan of ur acting n wonderful chemistry with my surbhi jyoti u both rocks onscreen n off screen
once again happy birthday KV keep smiling
stay blessed with happy n healthy life
Love you so much
I made for KVB birthday vm with song Kukkad Kamaal Da.
I know that there is time for his birthday but since I will be busy around his birthday family comes from Germany so I made it now.
vimeo:
Its birthday Karanvir babe, celebrate the happiness, love and memories. Forget all worries and bad memories of past year and embrace the new exciting and successful coming year of your life. And for every candle you blow on your birthday you will get bundles of happy memories and tons of happiness.
Wish you a beautiful and happy Birthday.
Thank u sooo much for this amazing thread
love Karanvir Bohra
sooo much
Happy Birthday Darling
Happy birthday Karanvir

my birthday is on 29 august and his

party time
My KV baby awww Happy B'day to the most awesome tv actor i've seen
Happy B'day to the most amazing telly actor i've seen
Keep rocking QH2 with your amazement..
Happy bday my ARI
No matter how far you are from them. You can always be in touch to have good words on their special day.
Go confidently in the direction of your dreams. Live the life you've imagined! Karanvir Bohra
Karanvir Bohra
May all the day of the year, you continue smiling like today. May everyday brings positive energy and good news.
Karanvir Bohra
May your birthday be filled with many happy hours and your life with many happy birthdays. Wishing you a day that is as special in every way as you are.
KVB
Cakes are special. Every birthday, every celebration ends with something sweet, a cake, and people remember. It's all about the memories.
Many happy returns of the day Karanvir Bohra
A birthday is the most special day in one's life. Enjoy it to the fullest.
My Birthday wish for you is that you continue to love life and never stop dreaming. May beauty and happiness surround you not only on your special day, but always.
Wish you happiness Karanvir Bohra
Best wishes for a joyous day filled with love and laughter. Happy birthday.
On your birthday, I wish you abundant happiness and love. May all your dreams become a reality. But even more than that, may it bring you loads of true love and friendship. Have an amazing birthday!
Karanvir Bohra...
If you look over the years, the styles have changed - the clothes, the hair, the production, the approach to the songs. The icing to the cake has changed flavors. But if you really look at the cake itself, it's really the same.
May your birthday be filled with sunshine and smiles, laughter, love, and cheer.

Karanvir you are one of the most versatile actor I've ever seen. You are stupendous. You are a flawless actor and a versatile human being. Many Many Happy returns of the day to you. May you be blessed with everything you wish for. Stay blessed, stay happy. Lots of love to you.
Birthday is a pleasant day
where everyone have a smile on their faces.
Everyone come and gather,
and forget all sorrows and quarrels
among them and enjoy the moments with pleasure and love!
The wisdom behind the tradition of celebration of birthdays is that even if your life is one year less, we need to celebrate every year, every day and every moment of life.
There couldn't be a Better time
to Wish Nice Time Things for U,
Beginning with a Birthday
that's Happy all day through
And after that, the very best
of Luck n Health n cheer,
And everything it takes to make
a Very Happy Year!
May you have:
All the joy your heart can hold;
All the smiles a day can bring;
All the blessings a life can unfold;
And all the happiness you can share.
**HAPPY BIRTHDAY TO YOU**
Happy Birthday Mr. Nawab!!!!!!!! I can guarantee he's the sexiest Nawab ever!!!!!
I love KVB sooo much but I love Aahil just a little bit more!! Sorry ;)
I just hope that Aahil and Sanam fall more and more in love and continue making us love them as well!!!
And god bless KVB, I hope you have a successful and a happy life ahead of you!!!!
Many Many more Happy returns of the day dear KVB..
Though I watched your previous shows but never was a big fan but your character of Viraj..wow .man ..I was os cared to watch that charcter of yours hats off your brilliant portryal.but u made me fall in love with Aahil Raza Ibrahim ..the way u bring out those emotions ..mindblowing
..love jodi of sanam and aahil
Wish you many more Happy returns of the day and may you be blessed with all happiness of world
Karanvir Bohra Wish u Happy birthday may all your dream come true.
18. -DevilGal-
Hey there! Sending your way Birthday wishes for a beautiful year ahead. May your lucky stars continue to shine and make all your dreams come true. Enjoy your day with all the pleasures it has in store. I'm running out of birthday greetings so what more can I say but a matter-of-fact. Happy Birthday! I wish you a wonderful day today and the coming days as well.
HAPPY BIRTHDAY KVB ...!!!

HAPPY BIRTHDAY KVD
thank you so much for making this show so amazing along with Surbhi! You're by far my favorite actor on the show right now, I love how well you play Aahil
it looks so real and feels so real! thank you for all heart melting scenes between you and Surbhi that we get to see
enjoy your day and PARTY BECAUSE YOU'RE ONLY 32 ONCE
Love, Mandeep
happy birthday kvb..qh is my first show of yours...you are doing excellent job...be happy always
Happy Birthday KVB. Stay blessed.
''Happy birthday KVB''
Happy Birthday KVB..May u have many many more..Stay Blessed!
Happy Birthday KV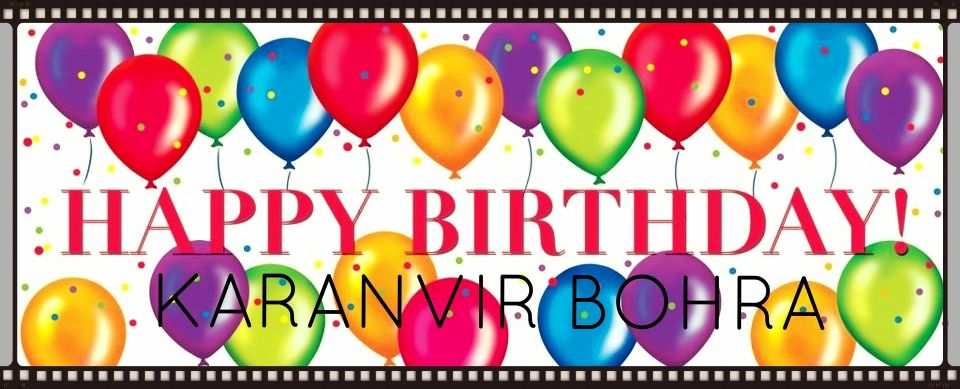 Wish you a very Happieee Birthday KV!
Hope your day is as sweet, fun and all-around amazing as you are.
May all your wishes & dreams come true.
Hope this year be filled with JOY, LOVE, & SUCCESS for you.
Wishing you happiness
To welcome each morning,
Wishing you laughter
To make your heart sing.
Wishing you friendship
Sharing and caring,
And all of the joy
The birthday can bring!
There couldn't be a better day
To take a chance to say,
That you are wished a joy and luck-
Be happy everyday!
Thank you for all the years you've entertained us.
May you continue to reach greater heights of success in your career.
Wish you all the best for your future assignments.
Here's a Candy Crush Cake for you <3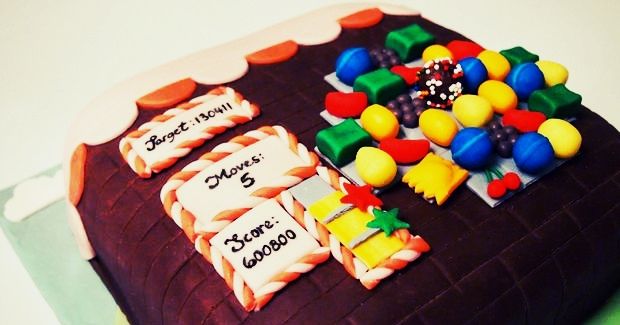 Happy Birthday Karanvir. i hope all your birthday dreams and wishes come true
stay blessed
HAPPY BDAY KVB!!!!!
------------------------
May your birthday and
every day be filled with the warmth of
sunshine, the happiness of smiles,
the sounds of laughter, the feeling of
love and the sharing of good cheer.
------------------------
I hope you have a
wonderful day and that the year
ahead is filled with much love, many
wonderful surprises and gives you
lasting memories that you will
cherish in all the days ahead. Happy
Birthday.
------------------------

Happy bday 2 u kv tum jiyo hazaroo saal ye hi hai dua hamari :)

happy birthday to you happy birthday to you, karanvir, happy birthday to you baar baar din yah aaye, baar baar dil yah gaaye tu jiye hazaaro saal, yah meri aarazu hai happy birthday to you happy birthday to you, kv, happy birthday to you beqaraar hoke daaman, thaam lun mai kisakaa kyaa misaal dun mai teri, naam lun mai kisakaa nahi, nahi, aisaa hasi, koi nahi hai jis pe yah nazar ruk jaaye, bemisaal jo kahalaaye tu jiye hazaaro saal, yah meri aarazu hai happy birthday to you happy birthday to you,kv, happy birthday to you auro ki tarah kuchh mai bhi, tohfaa le aataa mai teri hasi mahafil me, phul le ke aataa jinhe kahaa use chaahaa, phulo ki zarurat jo pahar khud kahalaaye, har kali kaa dil dhadakaaye tu jiye hazaaro saal, yah meri aarazu hai happy birthday to you happy birthday to you, kv, happy birthday to you
once again many many happy returns of the kv god bless u :) all ur wishes cme true :)
hve a blast :) keep rocking jst b the way u r luv u a lot :) hve a successful year ahead with
lots of awards nd box office collection :)
KVB and Teejay