Long long ago,in a land called Wonderville where all wondrous things used to happen... A fountain made of glistening gold,trees which had chocolates instead of fruits hanging from their delicate branches,blooming flowers decorating the silken roads (well,you get the idea
) ... So, everything was perfect in this small but proud place. People lived harmoniously,their doors open to everyone and things flourished.
Now,in this glorious place,there were a group of six friends,Shreya,Rima,Tashu,Faiza,Zana and Nayu,as close knit as ever. They were inseparable and one could always find them,lounging by the bubbling fountain,or in the marketplace shopping or just hanging out enjoying each others' company.
But today found 5 out of the 6 hunched together on the town park bench ,discussing something seriously.
11.00 am -Park Bench
Rima -Guys,I'm really worried.
Faiza- Rima,what happened sweetie ? Everything all right ?
Zana- Rima,do tell us! We can help you!
Shreya- Rima,I think I have got it. Tomorrow is Tashu's birthday and you are worried that we haven't planned anything for her yet right ?
Rima - Shreya,you are right hun. Tashu is someone who is so dear to all of us and we have to do something to make her day
Nayu- Girls,girls,don't worry! We will surely plan something and try to make this day memorable for her.
Rima- Yes,Nayu and I think I have a plan..
They form a circle and Rima discloses her plan...
4 hours later,Zana's place-
Zana rings up Tashu who on account of being a sleepyhead,always managed to sleep the entire mornings off and her morning generally started well in the afternoons..
Tashu- Hi Zana,what's up hun ? All well ?
Zana- *laughs* Hi Sleeping Beauty! A very good morning to you!
Tashu- Zaaanaa!! Don't laugh. You know na,I need my beauty sleep
Zana- Okay ,peaceout
Basically I called to ask you if you could go shopping with me today as a fair has come in the Dreamville ,our nearby town
Tashu- But.. tomorrow is...
Zana- What ? You can't even take sometime off for me ?*pouts*
Tashu- Dramaqueen!
Fine I'll come
Zana- Thanks hun! Bye,I'll come pick you up in half an hour..
4.00 pm- Zana and Tashu arrive at Dreamville Annual Fair the biggest gala event everyone enjoyed
Tashu- Zana,why haven't the others come ? *Motions to the nearby telephone booth,preparing to call*
Zana- *flustered* Tash,its okay! I have already asked them hun,Rima and Shreya have gone to Mrs Bubbly's laundromat and Alfred the baker resp, to do an errand for their parents whereas Faiza and Nayu are busy helping out their moms prepare for a family get together.
Tash- Aww that's weird,everyone being busy at once. *looks at Zana suspiciously*
Zana- Tash,you think too much! Let's go. I have been wanting to buy the periwinkle blue summer dress from Miss Lily's since ages.
They go..
5 pm- Tashu's house- Rima,Faiza,Shreya and Nayu arrive.


Rima- Faiza!! Thank you so much and kudos for hiding all the decorations from our nosy Tashu
Faiza- Haha Rima,it certainly was a challenge

They start preparing the house,decorating it with streamers and balloons.
Nayu brings the freshly baked cake and keeps it on the table..
They set the dining table as well
Shreya- Wow Nayu,the cake looks delicious!! *Faiza and Rima chime in too*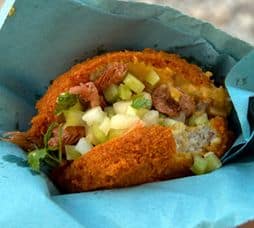 Nayu- Thank you girls
, now go now let us finish the decorations and get ready to throw Tashu the best surprise party ever !!!
Everyone- YAYY!!!
*And they begin decorating the house for the Surprise Party*
8 pm- Zana and Tashu have finished their shopping and just returning home
Tashu- *Annoyed* Zana,how long do you take to find the perfect dress,Uff. *shakes head* I feel so tired now and all the while I was thinking that you all would be doing ... *trails off*
Zana- Tash,I'm so sorry but you know how particular I was about this dress na and I am glad I have finally got it
Anyways we are to meet the rest at Sprout's diner in 10 mins so cheer up sweetie
9 pm-At Sprout's diner,all 6 meet up..

Tashu- Girls hey!!! *They do a group hug* Where have you all been the whole day ? This Zana drove me crazy with her oh so beautiful dress shopping,you know*huffs but then smiles*Zana winks at the rest..
Shreya- Common Tash,forget it! Let's all eat now,I am ravenous!
The food arrives and silence reigns as the bhukkads eat ..
Faiza- Girls,what plans for tomorrow ? *Tashu perks up*
Nayu- Nothing as such,Faiza. Just a routine visit to my aunt's place. What about you all ?
Zana,Rima and Shreya- Sleep the whole day *and they start laughing*
Tashu- *Depressed* But girls tomorrow is a special day. Don't you all remember ?
But she is interrupted as Zana begins to describe her perfect dress again and shows them a picture of how it would look!


2 hours pass in all the chitter chatter and they split up to go home after promising to meet up the next day ..

11.45 pm- Tashu's place- Our birthday girl is about to sleep..


Tashu to herself- No one remembers
*Sighs but suddenly hears voices*
She gets alert fearing an intruder so she picks up a flower vase and tiptoes down stealthily...
The door opens slightly.. Tash starts to shiver with fear.. Just then she sees a Big Poster ahead..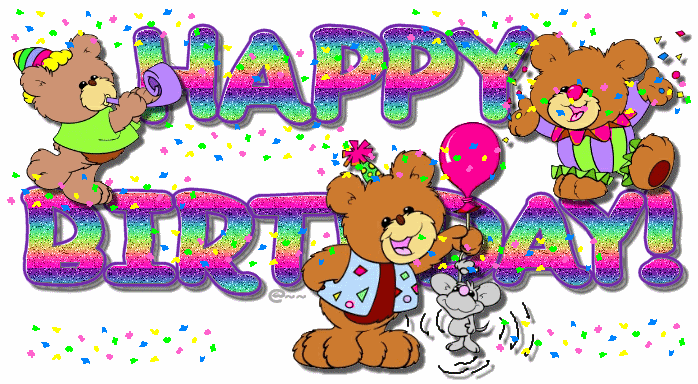 And a deafening chorus of Happy Birthday is heard !!!!

Shreya,Rima,Faiza,Zana and Nayu grin at her
Tashu- OMG GIRLS.
The rest- TASHUUU! HAPPY BIRTHDAY*they scream and drown her in a hug*
Tashu- *Amazed* But I thought..
The rest- WE DIDN'T FORGET SILLY !!!

And they start to sing..


Happy Birthday to you,
Happy Birthday to you,
Happy Birthday Dear Tashu,
Happy Birthday to you
A very happy birthday from all of us CrAzy ArHiHoLiCs Tashu!! Hope you have a wonderful day and an even more wonderful year ahead sweetheart
And so that marked the celebrations of the most special girl by her best friends forever
What are you waiting for,folks ? Common' wish her and show your love


Edited by -wintergreen- - 09 August 2014 at 12:11pm