fans message to Namrata

Samrata-Addictz

Faithful and Loving
Generous and Warmhearted
Creative and Enthusiastic
Broad-minded and Expansive
A very happy happy birthday,we hoping to see u soon on screen with sameer
Zindagi-samrata

Today is the day I love to celebrate, because it's the birthday of my LOVE. So we'll enjoy it with candles, dinner, kisses, gifts and lots and lots of love. Have a lovely and memorable Birthday Darling!


surjiya

May your every birthday is better than the last years. Celebrate everyday of your life with excitement, strength, smiles and laughter.
Happy Birthday!On your birthday, I wish that you experience one of the most satisfying and rewarding years of your life!
Happy Birthday!

Shobhi(Ms.S.K)



Angel Namrata




Wishing you all the great things in life,

hope this day will bring you an extra

share of all that makes you the happiest

all the joy you can ever have and may you be

blessed abundantly today, tomorrow and the days to come!

May you have a fantastic birthday and many more to come...

HAPPY BIRTHDAY!!!!


.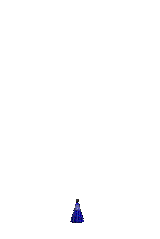 .
from your fan shobhi (Ms.S.K.)

ILOVESAMRATA


You're a beautiful person in every sense of the word. I'm blessed to know you. Happy birthday.


CIYA
Happy b'day 2 u happy b'day 2 u happy b'day 2 u my dear ...
happy b'day 2 u hope this day become the most memorable day of ur life and ur all wishes comes true.
so enjoy today with joy.

Tamira(Rudraksha.)
On your birthday,
I would like to give you
some words of wisdom
.
.
.
.
.
.
.
Smile while you still have teeth.
:D
Many many happy returns of the day.

Tapasya-Samrata
i love You my angel Namrata more then myself ,you make me as obsessive samrata your the reason i m here
We celebrate a person who
Brings happiness to everyone,
Someone who gives more than she gets,
And fills our lives with joy and fun.
So Happy Birthday, and many more!
We hope you make it to a hundred and two,
Because we cannot even dream
What life would be like without you.