Veteran Marathi actress Smita Talwalkar passes away at 59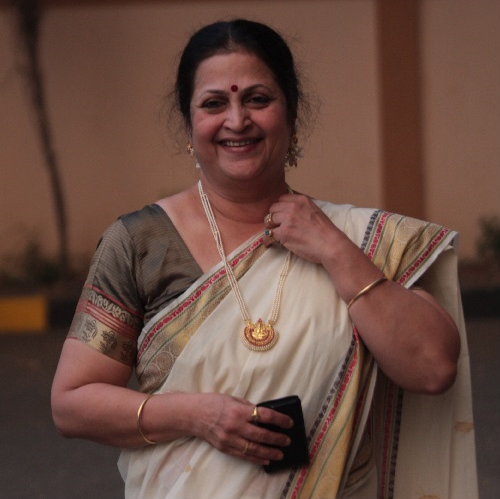 Veteran stage and screen actress Smita Talwalkar, who won acclaim in theater, film and television and became a notable figure in the Marathi film industry, passed away on Wednesday. She was 59.
Talwalkar breathed her last at Mumbai's Jaslok hospital, where she was being treated for cancer. She will be cremated at Dadar crematorium on Wednesday at noon. Before that, her body will be kept at Matunga's Yashwant Natya Mandir for the last rites.
Talwalkar was well acclaimed for the roles she played in films such as 'Chavkat Raja', 'Tu Tithe Me', and 'Saat Chya Aat Gharat'. Her performance in 'Avantika' and 'Un-Paaus' serials were well applauded by viewers.
Talwalkar, who spent 40 years in the field of cinema, serials and theatre, started her career as a news presenter on Doordarshan. In 1986, with her performances in 'Sawbhagyavati' and 'Gadbad Ghotala', she made a place for herself in the hearts of the people.
Under the banner of 'Asmita Chitra', Talwalkar had produced many films and television soap operas, and also won the national award for her her movie 'Kalat Nakalat' in 1998. She was also the chairperson of the Marathi Natya Parishad.
Her notable films:
Tu Savbhagyavati (1986), Gadbad Ghotala (1986), Kalat Nakalat (1989), Chavkat Raja (1991), Shivrayachi Sun Tararani (1993), Tu Tithe Me (1998), Saat Chya aat Gharat (2004), and Checkmate (2008).
TV Serials:
Gharkul, Peshvai, Avantika, Un-Paaus, Ardhanghini, Uncha Maaza Zhoka
Prime Minister Narendra Modi also expressed his grief at her death saying, "the passing away of veteran film personality Smita Talwalkar is a major loss to Marathi film industry."