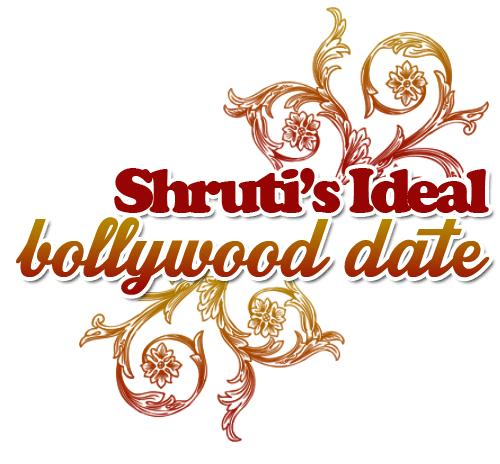 So here, we have what few of her buddies think, would be an ideal date for Shruti from Bollywood !!



-Koeli_Appy-
I think i would like her to date Aamir Khan because he is a perfectionist and whatever lil i know about Shruti she always wants to be perfect in whatever she does. So i guess it will be good if one day she gets and opportunity to date with the perfectionist himself.



-RD-
And which Bolly celeb wud be Shru's ideal date - Farhaan Akhtar ...he is witty , he is polished and is a foodie plus Shru can be typing /talking gibberish while he can be all sense
and he is kinda sexy too

KhotaSikaShreya
Ranveer Singh - she's just too uptight (or so I think), Ranveer would bring the funny side out in her


jyoti06


An ideal date for Shruti from Bollywood will b the new Ek villlain boy Siddharth I feel .. Shruti is shy and reserved types and so is Siddharth
.. so yeah they can make a good khayali pulao couple
Yuvika_15
my choice for ideal date for Shruti is: Johnny Lever... the blind date she got chatting to over the internet...and he's so excited to meet her and romance her:
How did this pan out and who was the lucky one to be Shru's blind date ???

***


Well, Shru is back from her blind kulfi date. She is in a happy and joyful mood!
Gur is back from her radio station, everyone jumps on Shru with all questions as who turned up as her blind date.

Shru who is still relishing on kulfis says,
"RK"
"WHAT !! u serious? RK! omg! I can't believe you must be kidding," Melz shakes Shru.

"Yes it's
RK
, he got me so many kulfis and ice creams and even butterscotch Milk Shake
" says Shru
Melz : No WAY , RK Can't be your date *hmph*!
Munni :
RK as in Ranveer Kappor
Yuvi : Munni it's RANBIR Kapoor how many times should I correct you...

Jiluu: wow so it's THE Ranbir Kapoor
Shruti
: No re it's the other RK
everyone looks confused
Shruti : Why are you all confused? ... it's THAT RK...wait I took pictures of him for you guys!
A very excited and impatient MMJYG runs to check Shruti's mobile and instantly become SPEECHLESS.

At that moment, the door bell rings.
Shruti : That must be him!
Shruti jumps excitedly and runs to open the door. MMJYG remain in shock. They hear Shruti squeal in excitement. They run to see what's happening.
They see someone on his knees giving something to Shruti
Munni : Is someone proposing to her?!
Melz: No no, it's something else
Yuvi: OMG that's him!
MMJYG get closer to see what was happening
They were surprised. Shruti's special person had got her a box of kulfis!
Shruti
(turns around to see MMJYG): Now you know why I love him! My RK is the best. Only my RK will get so many kulfis for me
I mean my ...
R
A
N
D
H
I
R
K
A


P
o
o
R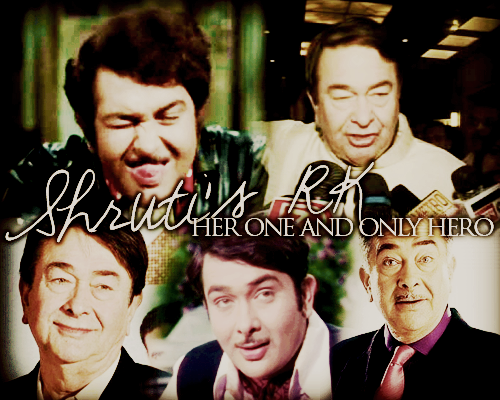 MMJYG go back to what they were doing earlier
Jillu turns on the radio and a familiar song starts playing
The house is suddenly filled with the music.
Melz: JILLU! Can you turn down the volume?
Ignoring everything else that is going on, Randhir and Shruti continue to stare at each
other
They drift into flashback where they run towards each other in a very slow motion...
Randhir: Shruti if you love me so much for what I do for you then why don't you give me a reward?
Shruti is confused
Shruti: What reward?
Randhir points to his lips. Shruti gasps.
and here's what follows...
They both are lost in their world, while MMJYG cringe and are baffled at the sight
Once they come out of their ShruDhir land, a blushing Shru accepts the gifts and wishes from her friends who attended the surprise Birthday Party with Kulfi's contributed by Shru's RK



Edited by gk_09 - 06 July 2014 at 6:14pm