Originally posted by poetic
Originally posted by suzi_b
Good but...Madhuri is too HOT for either Remo or ...can't even consider KJO...lol
Why the hell is Remo smiling & Kjo makes everything look like comedy & spoils it...
Wish Mads had a real Man dancing with her in this song... like Maks... sigh..
.
Thanks for the new thread. Back from hiatus.
Somehow, not enjoying Jhalak this year - why can't fathom?
Anyway, agree with you, that she should ahve been dancing with Maks, not these stooges
Glad to see u back..
Agreed Jhalak is missing something this season...don't know what...may be too many elements spoiling the show..
All her career Madhuri has danced with men not even half as talented as she is (including the super Khans)...so when she danced with Maks it was the first time (& I hope not the last time) that I saw her dancing with a perfect & super talented dancing partner...
About her tango with Remo...I'm not saying it was all bad..but with due respect to Mr. D'Souza it looked like Mads was doing a solo dance with a background dancer...
Remo had done a salsa with Mads last season too...and may be due to his height & small build...the way he pulls, grabs & clings on to Mads during dancing looks awkward & rather unpleasant to me...
So if Mads is doing the Latino dance forms..then better do them properly with a proper dancing partner ...I would rather prefer quality over quantity...
And Remo & KJo better stop behaving like they own Mads
...nobody does...she's a free-spirit...
I don't know how the Jhalak season would progress & what to expect & how much I would follow...but these are the pictures of perfection for me this season...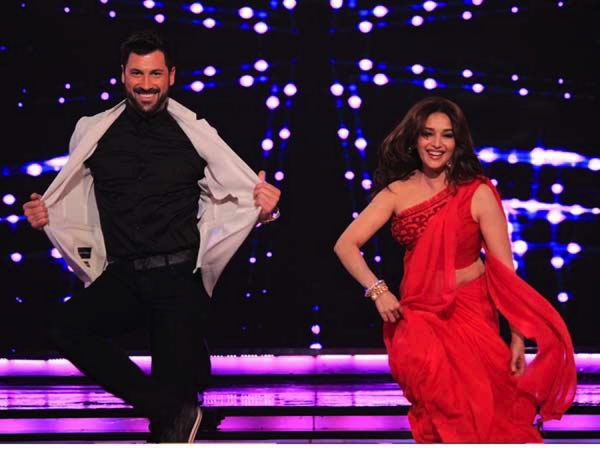 Edited by suzi_b - 18 July 2014 at 9:08am