Originally posted by -xx-Roohani-xx-
Woohoo,Congratzz,Awesomee Siggyss!!
Can I Request One,pleasee?
Size:Same As My Siggys Now.
Text: Roohani(at the top left) Jake Gyllenhaal(bottom)
I Love You(Bottom Left)
Picture:Any Picutres you FIND of him,2 only please.
(picture have to be side by side)
Color: Aqua,bluish,.....u know what I mean?
Yup,That's It,If I missed AnyThing Let Me Knoww.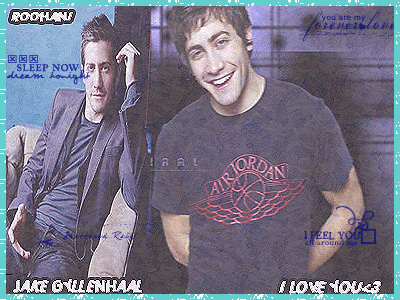 sry i took so long i was busy wit things school anyways
hope you like it<3
Nisha<3