Today you are you! That is truer than true! There is no one alive who is you-er than you! Happy birthday.

Many Many happy Returns of day Viz..
Hope all your dreams n wishes comes true ..may u have many more happy birthday to u..
Hapy birthday to u..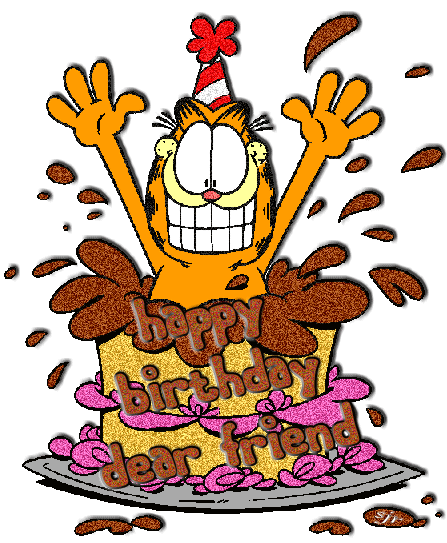 Love riyu
*Please see gift below.*

Viz
Happy Birthday!!
Here's hoping you have a wonderful year ahead with lots of joy and success. Stay happy and have loads of fun!
Lots of love
-YourStateNeighbour (Srishti)

Happyy Birthdayy Viz <3
Hope you have a wonderful birthday day and night with everyone!
You deserve it all :) Eat lots of cake <3
*Please see gift below.*

Viz, It has not been long since I've known you. Our friendship started with our mutual admiration for Sherlock series and I am just so happy that I could be your friend beyond Sherlock. Happy Birthday sweetie!!! You are a great person and I do hope this friendship continues for a long long time. Many many happy returns of the day. Be happy and be Sherlocked!!! Love you!!
Ashy.

Many Many Happy returns of the day, Viz. Hope you have a wonderful and amazing day. May you day be filled with loads of gifts and surprises. God Bless you with health, wealth and prosperity. Wishing u all the success in your life.
Have a blast and Enjoy your day to the fullest. Wish u a great year ahead!
Keep a piece of cake for me ha!
-Ridz

Happy Birthday Viz aka Pooh!
So, finally it's your day today huh? And I have lost my touch of writing birthday messages for you...and I forget sending wishes for all CCs. *Smacks Myself*. This time I am on time, Happy Birthday Pooh!! Hope you have a somerhalder and sobtilicious birthday. Eat lots and lots of cakes, pastries and sweets but don't get fat! Take millions of gifts from people.
May God give you the courage to fight with Piggy
May God give us some common interest, on which we can fight too
Love you Viz!! Here's something I made for you:
*Please see gift below.*

Happy Birthday Viz
Cutest Siggie makers Birthday hun
I love all your Edits cuz they are Awesome
and Fabolous
Love your Work and You too
Have fun enjoy your day
Take Care
Love
Magz

Hi
I hope you have a wonderful day and that the year ahead is filled with much love, many wonderful surprises and gives you lasting memories that you will cherish in all the days ahead. Happy Birthday.
Sandy

Hey Viz
Wishing u a very very happy birthday! Hope u have a lovely day!
We got to know each other via the T&D game we had played when you weren't part of CC.
And since then I have bugged u for signature making. LOL. Anyway I hope we can work together in CC soon.
Have a lovely birthday!
Best wishes
Yuvika

Viz, wish you a very happy birthday
Have a great day and a year ahead! You've been an amazing co-CC to work with and I really do enjoy your madness along with Chanel
I hope to work with you again soon :D Have a blast, girl!!
Lots of love,
Zoah x

*Please see gift below.*

Viz Viz!
I owe you a proper birthday wish and a gift, that shall come to you soon!
But for now I just wanna say that you should always remain the same! Never change. You're amazing just the way you are. I'm so glad I get to work with you everyday, because you're that much of an awesome person to have around and to whine to!
Happy Birthady, bub!
Love,
Saraa.



Edited by DeviatedTesoro. - 28 May 2014 at 1:31am