Well it's not a promo basically, it's sort of a excerpt...too short to be called even that..
So it's an extract from my new project..i was excited to share it so i am doing it.
For those who wanted to read more from me(or they said so), guys kindly don't have any expectations as i will post it in chapters which usually makes the grip loose, also i am not very sure where it would head to in future..sorry in advance..
And for those who had no expectation just read with free minds guys..
.
Just to make it clear, the title of the story can change in future as i am not much sure about it and it's an instant one too, so it's quite possible that it will not match with the excerpt or story...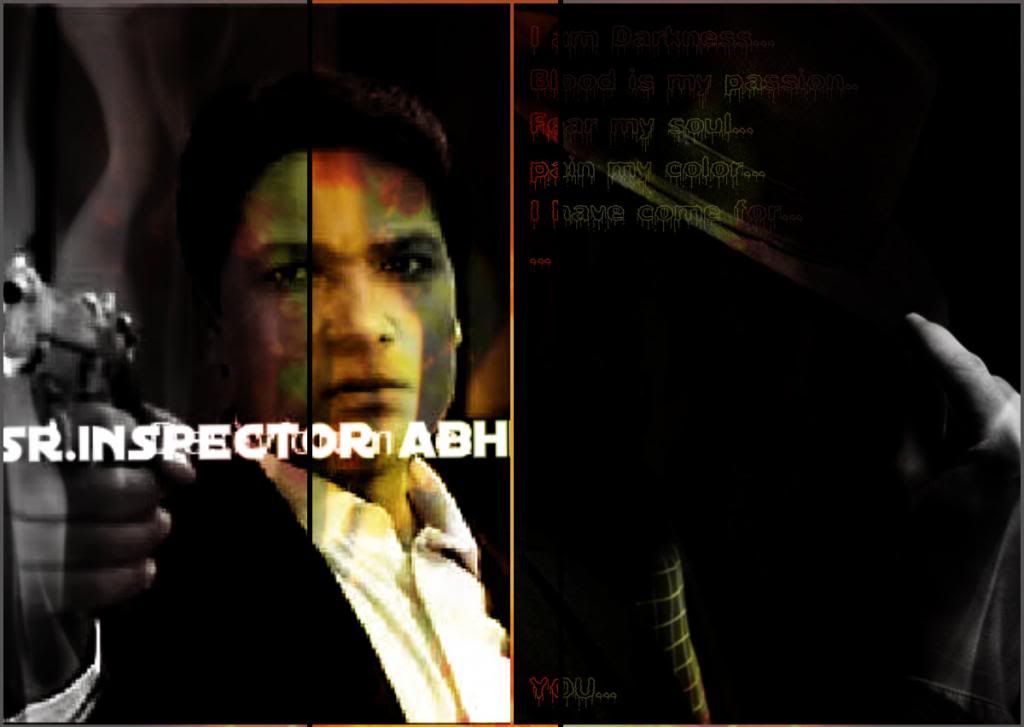 A man with a perfect physique walked slowly, calmly and with a tone of evilness in his style, his whistling was the only sound in the middle of the perfect black night with a dead silence surrounding the empty road with just a lamp post flickering above. The man walked with dignified grace in his completely black clothes with a black hat kept with utter delicacy on his head, he was humming something to his own self or to this terrifying shadow of night where he was the only alive creature present. His whistling was a calmer one but the atmosphere around made it a one that a human being weak at heart would dread to be acquainted with at this odd hour of night.
A tune started to play in the background, his feet began to move according to the tune with elegance...his posture shifted, his hands moved, he started to move gracefully in the middle of road from feet to feet...the beats shifted...he moved...for a few seconds his sight turned into such a beautiful one that the trees around seemed to clap, leaves started to dance with him...according to his will...it seemed he had moved the nature itself...the sound came to a instant halt, the feet's stopped, his hands stopped on his hat..his face turned down...the world had come to a stop... but the wind still blew..
He moved his face up...his eyes seemed to move...he clutched his hat softly yet with a firm grip; as he moved his face up, his shiny, bright eyes with fire blazing inside them came into view, they were smiling from behind the shadow of the hat which covered his face, a wicked smile, with a touch of evil intention in it broke on his face as he took off his hat and with another smile and a wink that sent chills down the spine of human race he threw his hat with a grace that no one can match and then walked off whistling again his tune of horror covering the whole world in complete darkness with just an illusion of his clever smile and his fiery eyes left behind to haunt the world for the ages to come.
Note: Just to make it more convenient for me i would like to know how many of you would like me to PM you for further updates on this story. Like this post if you want PM's for the updates of this story, otherwise it's simple, i will not bother you in the near future. I guess this was not hurtful, if it was i am sorry then.
Anyone who sees this first please scrap me informing whether you are able to see the pic or not. sorry can't see it myself as i don't have my mobile with me.


Edited by kkkloveu - 22 May 2014 at 4:30am