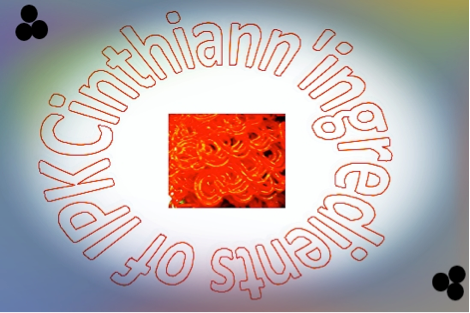 Episode 247
Pressure Cooker
BAS!!!
It all seemed to build and build until finally the explosion occurred. He tells her the reason why he had married her and for only six months to protect his sister.
She instigated him and he blurted out with pain.
Arnavji finally asks her for an explanation.
It all came out and she stood there flummoxed and silent.
He poured out his heart in anger and frustration and finally those beautiful twinkling stars that she cherishes around the room and left for him, her dying wish, he flings.
She got shattered one more time, but this time she is hurt beyond imagination and soon she will learn how much he is in pain and was in pain all this time
It is finished.
He has been cooked to the point of done. His pressure cooker's "knob" has been released, it is finished and Khushi now knows what he held inside.
Rabba Vey slowly plays in the background and you could feel their hearts bleeding, paining, exploding with release but she doesn't respond.
Shell shocked...no words.
This is way too heart breaking but it has to come to this point as always
He leaves in disgust with his nafrat and she dumbfounded, watches him.
My heart is breaking.
***
credit Ami, ufff deadwa!
He stands on the porch of the Gupta house. The shutters of his mind flicker pictures of reminiscent scenes of their moments. How could she? They had that beautiful moment during Holi...it seemed so real...her breath is taken away when he comes close to her.
Isn't that what she said?
He is hurt again hurting her
Confused thoughts enter his mind and then his reality, not hers, haunts him and he sees Shyam hugging her and proclaiming his love for her and not Anjali.
How dare she not respond to his accusations?
Yes this is what it is bothering him...he knows her ...he knows she retaliates back always why not this time?
A few seconds later a whirlwind flies by him in a blue outfit acting as if all things are normal, they must get ready to go home, isn't that what he said they were leaving? She can't leave all her clothes here unless he is buying her all new ones at Shantivan she proclaims happily. He looks at her as if she is nuts, what is happening that she is ignoring what just occurred with no explanation.
He is baffled at her attitude without realizing that she is doing all for her Parents and Buaji
Khushi does act as if nothing has happened making jokes as they are packing and getting ready to leave and Arnav is getting more and more frustrated and you could see the gussa building up in his pressure cooker. Even her mother and Aunt see his displeasure and ask if she is fighting with him. She says that he is just upset to leave the Gupta's. He goes into Khushi's room and is finishing packing when he finds a star. He holds this star in his hand twirling it with care, it reminds him of Khushi and wonders why is she behaving so normally? He throws the star his anger evident. He wants an explanation.
Deep down, I believe he knows something is not right.
He knows if she is doing it then there is a reason but in anger he can't put two and two together.
She comes inside and is still blabbering trying to pack things. He grabs her and says stop acting as if nothing has happened and she asks him what has happened. He starts to angrily discuss their incident and is interrupted by Buaji.
It's time to go but not before the Gupta's apologize for any inconvenience he experienced and how small the size of the house and the great Arnav Singh Raizada responds with something so totally out of the ordinary, that I know he is changing, when he answers her,
"The love I received here was more valuable than the house's worth."
Buaji kisses him on the forehead and feels blessed and Garima caresses his cheek. So sweet and Khushi chimes in jealously aren't you leaving any love for her?
Khushi holds on to the picture as she gets into the car with care. They say their goodbyes and are off.
It rips my heart away the way she waves back at Guptas as she knows what storm she is walking into
Khushi is blabbering away on the phone call she received from Di and when she hangs she says she is happy she will see everyone again. She names everyone and jealous angry Arnav says "and Shyam?" She ignores his question and says she can't wait to show everyone their picture and then his pressure cooker needs release. He pulls the car over and grabs her out of the car.
THAT'S ENOUGH! ENOUGH!
What is going on?
He throws their beautiful portrait down and the glass breaks on the road and he proceeds to yell at her. Concerned she doesn't feel any remorse, no explanation he goes on and on. He proceeds to say to her that it is sad that both families love her so much, she hides her true colors, but he is aware of them.
Khushi silently listens.
The pressure cooker has been turned on.
And then it begins.
He is glad that her mom and dad are not alive.
"Don't talk about my parents."
He provokes her and he gets what he wants..that there is something wrong behind her silence.
She firmly states still under control but her eyes are aflamed.
He asks her why? She thinks they are stars. How does she look them in the eyes?
"BAS" she yells.
The pressure cooker needs release. She has told him not to talk about her parents. Her finger pointed at him, she swallows her anger and calms herself down, walking towards the car she says they should go home, Di must be waiting.
And now his cooker blows! He slams the door,
"No way, we are not leaving until you answer my questions!"
At this point I was clapping my hands saying finally! Thinking finally everything will be cleared. It's about time!
"How can you betray me and my family so easily? How come you didn't say anything?" He angrily asks her and then in the most gentle and caring voice, almost like he let his guard down, he says softly,
"Khushi...don't you think it's important to explain to ME?"
That question asks it all. Didn't you love me? Why? Why did you betray me and our love?
That was the key for her to open up and she did but his mind is what he believes in
And now her pressure cooker is totally blowing and in need of release. Her pride is hurt. How can he think this of her? When has she ever made him believe she could ever do that disgusting act? She won't even lower herself to give him an answer. How could he even believe she would ever do this to him or Di?
And then the question to him, why didn't YOU ask me what happened before you forced me to marry you for six months?
The pressure cookers have been released!