WARNINGS: This is a slightly mature OS. So all those who are uncomfortable, kindly refrain from reading it. I don't wish to be held responsible for any future problems.
Hey buddies!!! This is the first time I'm writing a mature OS and all the credit goes to Moon di for pushing me through it and Ari for giving me support. I solely dedicate this OS to these wonderful people...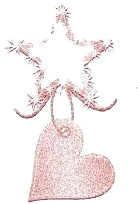 Sanyukta turned to the silent Randhir, who had closed the door of her dorm room behind him and who was staring at her. She looked at him angrily, hating the way his handsome face looked in all its perfection, hated the way his features never move by emotions.
Her ten months tenure in FITE had finally ended and now she was expected to return back home so that all her marriage rituals could commence as pre-planned. But in the due course of ten months she had deeply and irrevocably fallen head over heels for Randhir, and knew pretty well that the feeling was mutual. She had confessed her feelings to him but he, being a stubborn ass, arrogantly denied to reciprocate her feelings, stating it to be mere attraction and that she wasn't his match. Now that she is finally leaving FITE campus and particularly him, forever, here he is standing right in front of her only a few centimeters away, maybe to bid her farewell or precisely mock her for being such a pathetic woman.
"What is Rank number 1, The Great Randhir Singh Shekhawat doing here?" Immense sarcasm dripped from her tone but Randhir remained impassive, which only added fuel to her rage.
"Why are you here Randhir? Now that I, the most loathsome person and good for nothing girl, is leaving you, ain't you overwhelmed with joy? Since your wish has been granted shouldn't you be celebrating your victory with your friends? Oh! Wait... How did I not get it? You must have come here to bless me for my future and bid me good bye. If that's the reason, then I'm really grateful for your wishes," she said, her voice shaking with anger. "Now can you please excuse me coz I have a lot of packing to do."
She pushed past Randhir and he moved slightly sideways. For a moment, she thought he had let her through. But before she could move any bit further, one long arm shot out and grabbed her hand. Swiftly, he pushed her back against the wall and pinned both her arms down with his. Sanyukta's eyes shot wide with shock.
"Don't talk to me like that. It hurts."Randhir said quietly, his eyes burning into hers as she lay trapped against the wall. "Yes. Since the day I've met you, I was trying to get as far from you as possible... I was afraid. You have always affected me in a way no one ever did. I don't know why but it always felt good, it always felt right. Unknown yet wonderful feelings would course in my body whenever you were around. I was becoming soft. The bits and pieces of my broken heart were joining again and I was afraid of it, afraid of being shattered again." Sanyukta gasped at the sudden outburst.

"When you confessed your love I was happy, really happy at first but then I'm not so strong Sanyukta, I'm not as strong as you are. I'm always a loser when it comes to relations and commitments. When I said that we were no match I actually meant that I can never be as perfect as you are. But now that I know how much you love me and how much I despise you, I think I've found out the correct lubricant for my engine." Was he really... confessing???
"You ain't gonna break my heart Sanyukta, isn't it? Would you like me to be close to you? Like this?" He leaned in closer to a stiff Sanyukta. Sanyukta did not know what to say. Her breath was threatening to leave her, she couldn't grasp any word.
"I-... umm" she stuttered.
No sooner had she opened her mouth, Randhir was kissing her. He pressed his lips against hers with an urgency she had never felt before, as his own body pressed against hers, the wall against her back. She could not even move away. She did not even want to.
The kiss was different from the last time. It was passionate, desperate, wanting. This one spoke of longing and desire, wild flowers bursting into bloom the moment their lips touched. Sanyukta wanted to hold Randhir badly, but his hands were pinning hers in an iron grip. She opened her mouth to tell him, but it only gave a chance for his tongue to enter her mouth and finally twist around hers. She moaned in pleasure, as Randhir's tongue continued its tantalizing exploration of her mouth.
She suddenly felt springy softness under her back. Randhir had brought them to the bed. He stared down at her with eyes filled with heated passion and want, matched only by her own. He freed her arms at last as he bent down to claim her lips once more. Sanyukta moved her hands up to Randhir's body, up his chest, his shoulder and finally to his hair. His hair was soft; it practically flowed in her hands. Her fingers moved threading his hairs, as Randhir groaned slightly. Her hands then slowly moved down to his face, to the hollow of his cheeks, as his mouth continued to dominate hers.
Slowly, he trailed his lips to her neck, below her earlobe, down her throat. Sanyukta made small noises of pleasure, as her hands around Randhir trembled.
Randhir stopped and looked up at her with meaningful eyes.
"Sanyukta, tell me to stop and I will." He breathed hard, his voice urgent as whisper. "Because if you don't, you won't be able to stop me later." It would be agonizing to stop now, but he doubted he would have self control left if he progressed.
He should stop. He really should. But he didn't want to. He wanted Sanyukta. Wanted to make Sanyukta his. And the only way he would stop was if she told him to.
"Sanyukta?" He pressed urgently.
"Don't ..." She said breathlessly, before pulling him down for another mind-blowing kiss.
Her hands moved of their own accord, to the buttons of his shirt. She fumbled with them, trying to unbutton them. Randhir's hand came then, stopping her, slowly guiding her through it. The shirt came unbuttoned in her hand. Fingers trembling, she pushed the shirt back off Randhir's shoulders, as he slid off it easily.
Sanyukta just looked up at Randhir and she felt her face turn a deeper shade of crimson hue. It was the first time Sanyukta had seen Randhir naked like this and so close to her. Randhir's body was...there was no word for it, just like everything about him, it was perfect. He held her tight, she felt the muscles in his arm tense and bunch up. His chest was hard just like sculpted marble.
Randhir reached for her kurti and began unzipping it. As he did, Sanyukta reached up and touched his chest softly. The touch of her hand on his own bare skin was like welcomed rain on a desert. When she ran her hands across his chest, across his hard nipple, it was enough to send his emotions to frenzy.
Sanyukta tried not to tremble when Randhir undid her clothes. She felt safe with him, to be with him. She could not help turning even redder, when her clothes fell away. She felt very exposed and vulnerable, right before Randhir's eyes roved over her. Sensing her discomfort Randhir bent down and kissed her once again. Telling her that it was okay, it was fine; telling her she was beautiful. The uncertainty was replaced quickly by passion and desire. He kissed her deeply and pressed her into the pillows.
He leaned back and kissed her breasts, stunning her and making her gasp out. His tongue circled around her pink nipple, and his teeth nipped gently at the soft flesh. Sanyukta squirmed beneath him, letting out little moans of pleasure, calling out Randhir's name. Her hands tugged at his hairs, making him groan slightly. She felt her back arch, her body pressed into his, demanding much more than that.
Sanyukta you have no idea how you are making me feel...
Sanyukta's couldn't think straight, seeing white lights in front of her eyes. Randhir's mouth moved about her body, inflaming every area of skin he touched, her chest, her stomach, her breast, and her inner thighs. Her hands now gripped the sheets as she struggled to keep her mind sane.
Randhir wanted to know everything about Sanyukta, every mark on her body, how her skin looked and tasted at every spot. He wanted to give as much pleasure to her as what he felt when she touched him, when her hands moved around her body, to his chest, to his hips, to his hardness. He wanted to tell her how much she aroused him. His desire was already throbbing hard.
"Sanyukta, I don't- I don't want to hurt you." Randhir's face was above hers now, trying hard to contain the desire already threatening to make him explode.
She reached out one hand, and tenderly caressed his cheeks. "It's okay."
Stay with me, Sanyukta...
Randhir, please.
She cried out when he entered her. But Randhir was gentle; he held her tenderly and kissed her all fears and uncertainty away. His mouth covered hers to smother her cries as he began to move. She clung to him, as her body began to move in response, and she began to derive the pleasure as he moved within her.
Be mine...
Soon, Sanyukta was meeting Randhir with each thrust, their breathes coming out in puffs, as they moved together. Their skin was slippery with sweat, but they continued to hold each other. They called each other's name desperately, trying to get enough of the other, trembling as the wave built within them, as they rode it together to the ending crest. Their breaths were matched in rhythm now, as were their movements.
Sanyukta was making heavy groans of pleasure now, as her hands clawed at Randhir's shoulders desperately. Randhir kept one hand steady on Sanyukta but he himself was spiraling out of control. When they reached their climax, everything exploded.
In flashes of white...
In ecstasy...
In a blissful haze of completeness...
I'm yours... All yours...
Both bodies trembled together with release. Sanyukta cried out with Randhir matching her, an octave below.
They were spent, thoroughly...
Randhir moved himself to Sanyukta's left before he collapsed next to her. They both turned to each other, trying to steady their breathing. Their eyes met and slowly something mutual passed between them.
Randhir reached out with his hand and slowly pushed Sanyukta's hairs from her sweaty forehead. He looked into her eyes, willing and pleading her to see what it was he wanted to tell her before opening his mouth and making the thing he had been denying all along a reality.
"I love you my Farzi"
"I love you more, my MCP."
A/N: I've been writing it at 12:30am so guess I couldn't write it up that well. It's slightly boring... Since it's my first time writing a mature stuff, I would be glad if you guys if you leave your valuable comments..
--With love

Kajal



Edited by --ScarletRed-- - 16 April 2014 at 4:05pm