Happy Birthday Karam
Many many happy returns of the day! May all your dreams come true.
Wish you happiness and health in your life. All the best with you new projects.
We all will support you lifetime!
You are an amazing actor !! Saw you in Suvreen Guggal for the first time and now I'm a die-hard fan! Keep smiling please.! Your smile shines my day.
God bless you sweetheart
Your Naz
Happy Birthday Karam. May all your dreams come true on your birthday may u get more and more sucess in your life god bless u.
Karam,
First of all, happy birthday! May God bless you with all of the success and happiness in the world! You're an amazing actor and I've loved you in every show you've acted in! Your innocence as Sameer never fails to bring a smile to my face, a huge, idiotic one that is! You're doing a fantastic job and keep up the amazing work! Happy birthday!
-- Kiret <3
Happy Birthday Karam
I wish you a year with loads of fun, excitement.. May God bless you with wonderful times ahead. wishing you another year of love, happiness, and success!
Keeping wining the heart of your fans!
Wishing a happy birthday to one of the best actors of this generation..Karam Rajpal..
Hope you have a wonderful and memorable birthday filled with all the joys in the world that you so rightly deserve..Hope this turns out to be the best birthday ever..
Best of luck for your ongoing project as well as all your future work..
Keep rocking like you always do..
we are always with you..
A Very Very Happy Birthday!!!!
Keep smiling!!! The dimples you get when you smile!!! Haayyeee its sooo cute!!!
May God Bless You!!!
may you prosper in your life more and more!!!
Hope you get all the success in your life!!!
keep rocking!!!
Happy Birthday Karam!
Wish you all the happy upcoming days & future!
Hope you get all the wishes you asked for!
Enjoy & Keep rocking Nadaan Parinde!
Love your role & you make laugh everyday!
Hope u like what i made for you:
Love, Prii
Wish ya very happy b'day karam
May ur wishes cum true
hope ya have a wonderful yr ahead
Aishu
Sending your way Birthday wishes for a beautiful year ahead. May your lucky stars continue to shine and make all your dreams come true. Enjoy your day with all the pleasures it has in store.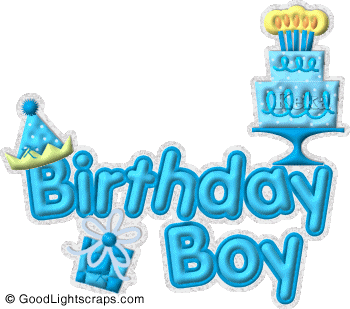 Karam happyyy birthdayyy .. Well I'm short of words to describe the extent to which we all love you .. Maddy made us all drooling on you and now Sameer makes us drool more
Wish you loads of success in life.. Rock !
Karam I think u r one of the best actor i have ever seen in tellywood still now . Really love u r smile . U r d best as Maddy n now as Sameer . Happy Birthday n may this year bring full happiness in your life . May u achieve many awards . May all u r wishes come true . Happy Birthday once again .
Happie Bday Karam!!! You Are rocking As Sameer in Naddan Parindey
Hey hi...!! Karam you are a real good actor..!! Thank you for being such great entertainer...!!! Happy Birthday...!!
Happy Birthday Karam!
You have a long way of life.
God bless u in every step u do/take in life.
Keep smiling and loving your fans!
Hope to see u more in shows!
-Yana
Happy birthday Karam . I absolutely love your dimples and I wish to see them every day. :P SO I hope you smile everyday of your life and look as handsome as ever. :P Stay fit , stay happy and stay in business
so that I can see you everyday and admire your dimples and your body
XOXO
Loads and loads of admiration
Saumya
Hey karam, hope you are reading our messages ... wish you a very special happy birthday to you dear. I used to watch you suvreen guggal and since then i was waiting for you to do a lead role in a different show. I wish you ALL THE BEST with nadaan parindey and your upcoming future projects!!! you deserve all the success baby. :D
Love, Wardah
Happy Birthday Karam
May God Bless You Long Life, Good Health and lots of happiness
Have a wonderful day