Jodha Akbar: Paridhi Sharma and Rajat Tokas finally reunite?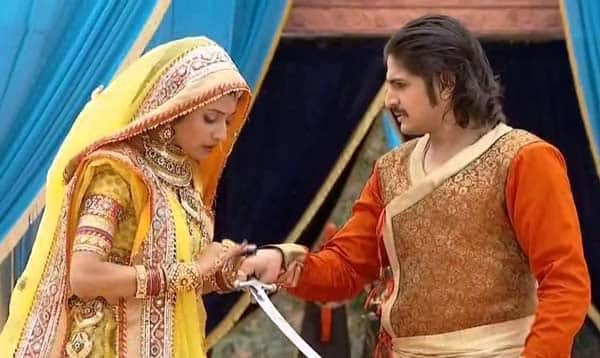 The lovers are finally going to reunite. But when?
Akbar (Rajat Tokas) has been spending sleepless nights after Jodha (Paridhi Sharma) has gone missing. It all started when, Akbar banished Jodha from his palace after he found out that she is cheating on him. However, he later realised that it was all just a big misunderstanding and that he had misjudged Jodha.
He has been hunting for his queen ever since, but to his dismay, is not able to find her. On the other hand, not knowing anything about Akbar's concern, Jodha finds a place in a small hut in a village.
And it's quite obvious that both Jodha and Akbar are not able to live without each other. While the guilty king Akbar wants to aplogise to Jodha and bring her back to the palace at any cost, the queen is seen praying to Lord Krishna for Akbar's safety and happiness and at the same time she has tears in her eyes for not being able to cultivate trust in his heart.
Looking at the turn of events, we are sure that the lovers are going to re-unite. But when, is the question we ask? (As you people are the only to ask
)
We hope it's very soon. After all, we and surely you are desperately waiting to see Jodha and Akbar together again, hai na? (Nahi
)
Keep watching this space for all the updates onJodha Akbar.