Thats right RRians...I must say that the 1-hour episode today was total fun & drama...a good mix...I am really glad that the CVs are
NOT dragging any tracks
Be it revealing Paro as Gauri to Rudra OR the doll connection between Paro & Rudra...
...
The pace of the story is very good with heart racing twists that make us go : Sometimes :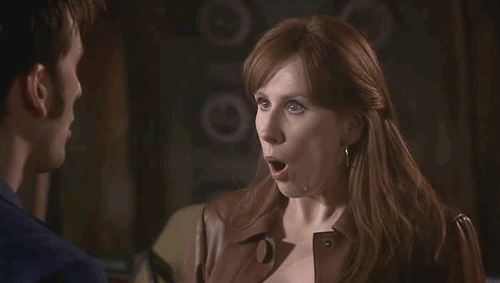 And Sometimes :
But still loving everything about this show...today the BEST part that I wanna mention is Sumer - Mohini scene...
...It made me go like :
I mean the way Mohini mocked Sumer informing him that his to be bride has run away far & fasttt...her dialogue...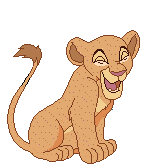 "
Jahanpanah, aapki daasi apne mausam ki kasam kha ke kehti hai ki jo kuch bhi hua uss mein maahra haath nahin tha...Aapki mumtaaj bhaag chuti hai maharaj...
...Ussne khud hi kaha ki woh aapse byaah nahin karna chahti AUR aisa keh ke woh jo bhaagi..TOH aisa bhaagi...ki uski taango ko bhi hairaani ho gayee ki unn per yeh julam kyun ho raha hai maharaj..."...
Mohinin was sooo happy on hearing that Paro will not marry her son and seeing her run away like that...I am sure she would have danced in excitement like :
Rudra aka Ashish also has done SUPER job with all the expressions he gave after Sumer called him & told him that he wud take Paro & leave by evening...Rudra was
...like..
And then he was mad at himself for caring this way & so much for Paro...
He decided that he was NOT going to be affected by Paro's existence at all...
Paro Baisa was ROCKING today ...the way she cleared everything to Rudra in front of the entire world was just SUPER...that she truly believed that they both are destined to be TOGETHER...when she told Rudra that she cannot belong to anyone else BUT him...wowww...even Rudra was taken back...
And then she goes on & proposes him...WOWWW...
Well on behalf of us all RRians I just wanna tell RUDRA & PARO that:
Kudos to the entire team of RANGRASIYA...ASHISH & SANAYA gave rocking performances...


Edited by Absoluv - 02 April 2014 at 3:39pm