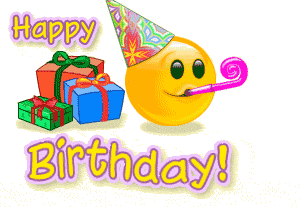 Wishing you a very Happy Birthday Shikha
May God make all your wishes come true and may your life be filled with happiness.
On this special day, I wish you all the very best, all the joy you can ever have and may you be blessed abundantly today, tomorrow and the days to come! May you have a fantastic birthday and manymore to come... also thank you for all your hard work in YRKKH forum. You are doing an amazing job there so thank you so much on behalf of every members of YRKKH forum
Once again HAPPY BIRTHDAY!!!!