Sumi : mine

Visha : nup mine re

Sumi : no *hmmp intro naan draft panninen podhi**
Migan walks in
: Whats happening?
Hopper to lazy to be bothered. Looks at them says nothing
Visha : you forgot re? DM celebrations
Migan still confused. While Visha tries to explain - Sumi
grabs the mike and runs away **wee

Sumi:
mike testing 123 123
erm ...

Hello all..

Its celebration time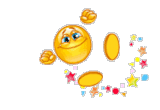 God's daughter successfully completes 1 year..God's daughter..which god??...

and completes 1 yr aa??
Ohhh...birthday thread aa??
..

baby name enna? Pillaiyar or murugar??..1 vayasu dhan aagudha.
Grrr Sumi ...
Too much mokkai is not good for anyone's health...

Yess..This is a celebration thread..But birthday illai anniversary...
First anniversary.
Last year...25th march 2013,
a serial named "Deivamagal " started on SUN TV..
Mon-Sat 8 pm..

Directed by kumaran and produced by vikatan television..

This show aimed at bringing up the perspective of a working women-their joys, sorrows,trials and tribulation...
(naan sollala..Deivamagal wiki solludhu..idha paavam ellam enna seradhu)..
i can hear u ppl telling..."nalla solreenga detailuu...joy aam joy...
colour colur aa saree and nighty pottukittu pei dhan varudhu..."
8 pm...aaa aaa aaa aaa nnu start aagum...
arrey wahhh..only moosic?...No title song for this serial nnu n
aam happy aa iruppom..

aana andha aaa aaa 25 mins continue aagum..
Title BGM aa illai dialogues aa...open aana mouth close ae aagadhu...


Google google panni parthen internet la
idha pola oru serial dhan illavae illai...

Yahho yahoo panni parthum ulagathula
story enna innum onnum puriyavillai
Whatever...Gorgeous lead pair we have...Kolaveri villis..
number of mega mokkai mannans ..1 1/2 pack parallel lead hero...
world famous director..Nine planets layum telecast panra
shakthi irukka sun tv channel..prime time telecast...completing 1 year is just a beginning..Deivamagal serial still has a long way to go...
We wish deivamagal cast crew many many congratulations and
happy anniversary...

We are u with you director sir...But please kolaveri ya konjam korachu
continue with your good work..All the best..
We would like to welcome you to Deivamagal 1st Anniversary Celebration

Cant believe its one year already
Seemed like it just got started


The combination of characters and roles played manage to
get us involve into this story very much
if you know what i mean



Kaaka kaaka Directed by gautam vasudev menon..
StarringAnbuselvan,shrikanth,arul,sethu,ilamaran


Their introduction..
"naanga 5 per..bayamna engalukku ennene theriyadhu..kanna kattittu povomehhh"

Mokka Mokka-Updaters-Deivamagal forum
Directed by
..sorry ..theriyala..
Starring (??)...or maatikittings??


Hopper_ocean,Lovelydreamer,,naveetha,chandu,hema, SK, sneha_vijay

our introduction..
Naanga 7 per..
kolaveri nna enna nnu engalukku mattum dhan theriyum...
DM update ezhudhum podhu headache,ears,eyes,
hands pain ellam multitasking pannum..
Naanga lam yaaru..Tsunami time layum beach kku
sundal saapida pora aalunga
We..are..kaipullais of deivamagal forum..Lead by Ratna aka hopper_Ocean..Ivanga taan first pulli vachadhu deivamagal updates kku ...ippo ellarum serndhu kolam podrom

and not to forget our readers as well for cheering us and giving us
the push up to keep continuing

Deivamagal Tags :.LovelyDreamer.
Siggies & collages : krithikas
Layout & editing : migan, hopper_ocean, _SK_, .LovelyDreamer.