Special birthday wishes for a special friend..






She's one of the sweetest friends I've made here.. And am sure many would vouch for it..
A Hotwa deewani with a lifetime membership at Guttery Droolers..
And a Besharam down to the bone.. (Err.. the cat's out of the bag, sweets..)
(Not exactly the intro apt for you, but kya karein! You're a big girl.. And I'm sure you're proud of it..)
It's your special day.. And we're here, with our not-so-sweet wishes & loads and loads of love..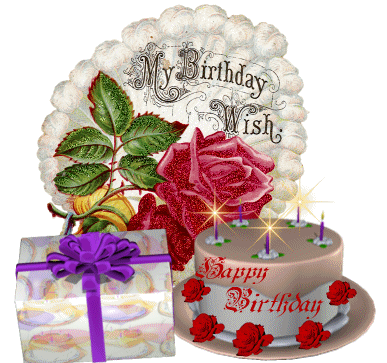 ~Rajvi~
Wish you lots and lots of happiness and good luck in the days and years to come..
May God bless you with all you desire.. (Hotwa ko chod dena pleej.. Remember our motto, sharing is caring?)

You truly are one of the most genuine sweethearts I've encountered here.. Stay the same behna..
We haven't got to spend a lot of time together, but from whatever little I've known you, I'm really happy that we met here..
And the rest as they say, is history..
So, here's to an evergreen friendship and besharmi (of course)..




Ek chottu sa gift for u.. Hope you like it..



Love,
Avni di..


Edited by _Mohabbatgirl_ - 19 March 2014 at 2:11pm