Hi Nihira Fans,

Welcome to the Third Edition of the Nihira Joshi Fan Club on India Forums
As you can see, Nihira has a big Fan Following on India Forums, which is why we have to start a third fan club in just 5 months !!!
The First Fan Club was started by Kiran (Princessno.1) on March 22nd . It has 168 pages, and was closed on June 7th 2006.
The Official NIHIRA JOSHI FAN CLUB - # 1

We started the Second Nihira Joshi Fan Club on the same day, June 7th, and it has reached the maximum limit of 150 pages in 3 months…
The Official NIHIRA JOSHI FAN CLUB - # 2

So, here we are now, starting the Third Nihira Joshi Fan Club on Sept 4th, 2006… The best way to start is with a WARM WELCOME from Nihira herself !!!

************************************************************


NIHIRA JOSHI FAN CLUB FAMILY
Though Nihira has tons of fans on India Forums, we have a small set of Fans that visit this Fan Club regularly, and hence have become almost like a
"Family of Friends…"
We are always here for Nihira, and for each other… in good times and bad, times of joy and celebration…in times of high activity and in slow times... In short, you can always count on finding a friend and supporter here !!!
All you have to do to join our Nihira Fan Family, is to come here often, and join the discussions, fun and celebrations!!! I guarantee that you will have a WONDERFUL time here!!!
I have a small message For Nihira on behalf of the Nihira Joshi Fan Family…
************************************************************


FAN CLUB FAMILY BIRTHDAYS...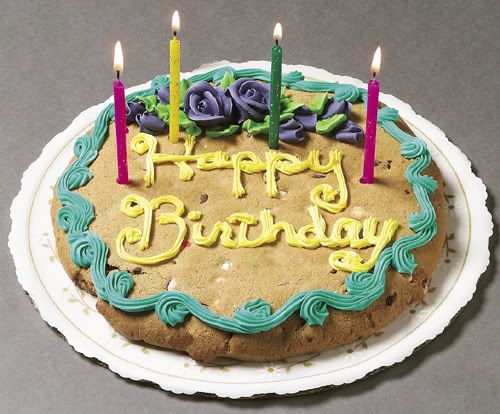 Just like all families, we wish to celebrate the birthdays of our family members and friends...
The following is a list of birthdays of our current Fan Club Family.
Amogh Jan 8th
Deepak Feb 16th
Govind ji May 8th
Dileep May 18th
Nirav June 20th
Sudha Aug 6th
Trupti Aug 18th
Smriti Sep 9th
Vineeth Sep 23rd
Tushar Oct 26th
Varsha ji Nov 13th
Meetu Dec 6th
Vinaya ji Dec 13th
Sonyaee Dec 23rd
And our dear Nihira's birthday is Dec 10th !!!
************************************************************



Edited by shesthebest - 23 September 2006 at 11:08am