Hi All, it is me again writing a new story. This story will be about Arnav and his revelation, the unraveling of all the layers covering his heart, until his revelation of his love for Khushi.
I will be updating on Sundays! I hope you like it. If you do please hit the like button, comment and share the link with your friends! If you would like for me to PM you when the next chapter comes out you know what to do!
Link to Blast from the Past Thread Index
Cinthiann's Index2 Blast from the Past
Link to my first story:
Arnav and Khushi: Bound for Eternity chapter 1
Links to next story:
All pictures are credited to the up loaders and are taken from google images. The story and characters are based on the Star Plus serial Iss Pyaar Ko Kya Naam Doon- Season One. All the writing content is my own and is for your enjoyment. Thanks to Soni (first one) and Arshi Hamesha for my Banners.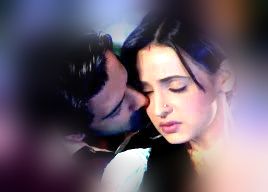 Arnav's Revelation of Love
Chapter 1
He hit the pillow again, using all his pent up frustration into the thrust of the punch.
Why did he do it?
Why, why, why?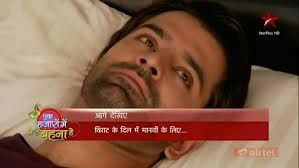 All that kept replaying in his mind was the look she had as she slowly raised her face up to him and glanced over her shoulder with tears in her eyes.
Why did he do it?
Why, why, why?
Dammit!
That one tear streaming down her face said it all. It was the glisten on her cheek, a reflection from the light that caught his eye.
He had hurt her...
The evening had been a beautiful one celebrating the Diwali holiday. It was an important tradition in the Raizada household. There were diyas everywhere. He was not one for the holidays but his sister and their family was. The house was filled with people, strangers, in his opinion. He hated when his house and family became the center of attention, paparazzi outside, frantically snapping pictures to see whom of the "Who's Who" came to the party of the year at the Raizada Mansion.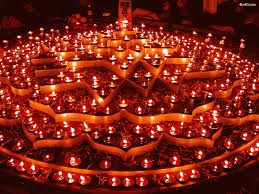 The trees outside the mansion that lined the streets had fairy lights strewn around the trunk and between the branches, the lights glowing a golden hue as if freshly painted in a Thomas Kinkaid masterpiece. The entire house's walkways were lined with diyas on both sides and the fountain in front of the house was lit with a white light that made the droplets of water look like sparkling diamonds.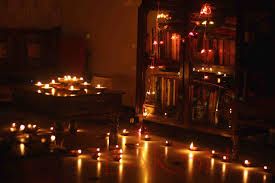 The inside of the house was decorated just as magnificent. Diyas, lamps and huge white pillar candles were everywhere. It was breath taking. Anjali, Arnav's sister, had this decorating thing down pat. She truly was all that her reputation made her out to be. Anjali Raizada was THE Interior Designer/ Decorator every woman, man and business owner longed for. She had won many awards for her capable eyes and hands and foresight. She could make anything, and I mean anything beautiful, whatever the condition.
Arnav walked down the stairs and as much as he hated these things, he felt very proud of his sister. He took in a deep breath and continued down to the piranhas.
He walked over to Anjali and kissed her on the cheek and whispered in her ear,
"You outdid yourself this year, Di. It looks brilliant!"
Anjali blushed, as she always did when receiving a compliment,
Answering him,
"You really think so?" and she smiled brightly her eyes twinkling with delight at her brother's compliment.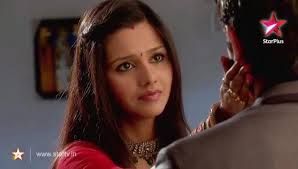 She did this for him, always for him. She knew he hated the hullabaloo but if she did not bring light to his dark world who would?
Anjali always worried for her brother. He was always in a brooding, dark mood although very successful in business nothing seemed to bring a smile to his face. Their past hurt never left him; it was deeply embedded in his heart. He was young when the death of their parents occurred and that day broke him. She was devastated as well but she had to think of her Chotey and live on cheerily. She always tried to put a smile on his face, hiding her own deep pain... she did it for him only for him.
She didn't know why these thoughts were creeping into her mind especially on this magnificent evening. She really did out due herself; the place was radiant. She felt proud.
As the two of them stood at the entrance doorway greeting their guests, a young woman dressed in a simple but elegant red sari walked in. Arnav was in conversation with Aman his office manager and he just stopped mid sentence as he gazed at the beautiful sight before him. Aman was confused. He turned around to see the line of Arnav's gaze.
"Oh, hi Khushi, good of you to come. Wow! Look at you!" He proclaimed.
Khushi deeply blushed at her friend's comment.
She whispered,
"Aman stop you're embarrassing me, of course I would come, wasn't it required? Didn't you say I had to," she whispered to him.
Her hazel eyes slowly lifted and moved to look at the handsome man standing next to Aman, her heart fluttered,
"Good evening, sir."
She shyly said to Arnav as his caramel eyes pierced hers.
Ahem, someone was clearing her throat in the background. Khushi's blush was still fresh on her face but she quickly recovered.
"Anjaliji, how are you? Everything looks lovely. Thank you for inviting me."
Khushi had been working at AR Designs for over 10 months now as an administrative assistant. Her relationship with her boss was a bit shaky but his sister was her friend. She could never understand the feelings she felt whenever her handsome boss was around...her heart would flutter, her breathing increased rapidly and he seemed to have a way of always exasperating her. He yelled at her all the time but not over her work. He confused her.
Arnav Singh Raizada was a complex man of 28 years while she was a young, immature girl of 21. She started working for AR Designs straight out of college. From the moment she met him it was if she knew him. He seemed so familiar. Sure, he wanted everyone to believe he was a hard, aloof man with no feelings but she knew him better than he knew himself. She felt that way for some strange reason.
How could she see through him so easily? This baffled her.
She walked in and it was if the world stood still. He always thought her beautiful for a quirky, pagal girl but dismissed the strange attraction he was feeling towards her. ASR had no room in his life for this distraction. That is what he called it...her...a distraction because that is what she always did to him. He had no time for this. He couldn't keep his eyes off her until he heard someone clearing her throat in the background. He turned his attention back to Aman while Khushi and Anjali were conversing. When Khushi walked away to the refreshment table his eyes went with her...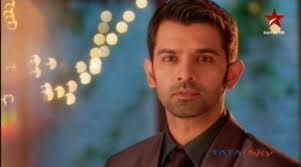 Please press like and pass the link and comment please. How else will I know if you like it? Have a blessed and blissful day!


Edited by cinthiann1758 - 20 July 2014 at 11:02am