History
Following the Partition of India in 1947, and the establishment of the separate nation state of Pakistan, cricket in the country developed steadily and Pakistan was given Test Match status at a meeting of the Imperial Cricket Conference at Lord's Cricket Ground on 28th July 1952. Pakistan's first Test match was played in Delhi in October 1952 as part of a five Test series which India won 2-1. Pakistan made their first tour of England in 1954 and drew the series 1-1 after a memorable victory at The Ovel in which fast bowler Fazal Mahmood took 12 wickets. Pakistan's first home Test match was in Dacca in East Pakistan (present day Bangladesh) in January 1955 againat India and four more Test matches were to follow in Bahawalpur, Lahore, Peshawar and Karachi (all five matches in that series were drawn).
Tournament History
World Cup
1975: First round 1979: Semi Finals 1983: Semi Finals 1987: Semi Finals 1992: Champions 1996: Quarter Finals 1999: Runners up
2003: First round
ICC Champions Trophy
2002: First round
2004: Semi Finals
ICC Knockout
1998: Quarter Finals
2000: Semi Finals
Commonwealth Games
Asian Test Championship
1999: Won
2001/02: Runners up
Asia Cup
1984: 3rd place 1986: Runners up 1988: 3rd place 1990/91: Did not participate 1995: 3rd place 1997: 3rd place 2000: Won
2004: 3rd place
Austral-Asia Cup
1986: Won 1990: Won
1994: Won
Records
Pakistan has produced many excellent bowlers such as Fazal Mahmood, Imran Khan, Wasim Akram, Waqar Younis, and Shoaib Akhtar. Pakistan's bowlers are known for developing and perfecting the art of reverse swing bowling, said to be invented by Sarfaraz Nawaz, to a high degree of proficiency.
Pakistan rose to prominence and began to be considered very seriously under the captaincy of Imran Khan who led the 1992 World Cup winning team.
Some of Pakistan's most memorable matches have been the Limited Overs Internationals (LOI)and test matches, it has played against the neighboring nation of India. Although it has been very difficult to predict whether Pakistan would win a match against India on a given day, it has won 58 of the 95 ODIs it has played against India. However it has been unable to break the jinx of losing to India in the crucial World cup matches, having lost to India in the 1992, 1996, 1999 and 2003 editions and being eliminated because of it in 1996 and 2003.
During the tour of India in 1997 the Pakistan team consistently outperformed the opposing side on their home turf. Batsman Saeed Anwar put on a show of brilliant batting performance scoring a world record 194 in a single ODI against their archrival Indian cricket team.
1986 Austral-asia Cup
Pakistan won the 1986 Australasia Cup against India in style with Javed Miandad emerging as the National Hero and a World Class Cricketer.
The Pakistanis had managed to make it to the final, and were up against India. India batted first and set a target of 245 runs, leaving the Pakistanis with a required run rate of 4.92 per over. Javed Miandad came in to bat at number 3 and managed to bat till the end. On the last ball, four runs were required and Miandad hit a six that sealed the victory for Pakistan. His famous last ball six against India in Sharjah is still considered as one of the most historic moments in one-day cricket history
England tour in 2005
The mighty English took on the Pakistan cricket team after beating the world champions (Australia). After the historical Ashes win, the England cricket team which was on an all time high and was looking to continue their stature as the top team on the globe by beating the Pakistani side on their home ground. The Pakistanis where also looking forword to continue their winning streak which has been going on since their last clash with the West Indies cricket team. The series began on the 12th of November with the 1st test match and continued throughout November and December with 3 test matches and 5 ODI s, the 1st one on the 10th of December and the series finishing off with the 5th ODI on the 21st of December.
The Results: First Test: Pakistan Won by 22 runs
Second Test: Match Drawn
Third Test: Pakistan Won the Match by an innings and 100 runs
Full Scorecard-ODIs First ODI: England Won by 42 runs
Second ODI: Pakistan Won by 7 wickets
Third ODI: Pakistan Won by 165 runs
Fourth ODI: Pakistan Won by 165 runs
Fifth ODI: England Won by 6 runs
This win marked a period of Jubilant Celebrations around and Country, which was covered by the pakistani media. Shoaib Akhtar was praised for his comeback and performance against the English in which he took 5 wickets on the second ODI in which Pakistan won by 7 wickets. His tight night bowling took out the top lined batsman of England.
Cricket Grounds
Jinnah Stadium, Sialkot Zafar Ali Stadium, Sahiwal Gaddafi Stadium, Lahore Ayub National Stadium, Quetta National Stadium, Karachi Niaz Stadium, Hyderabad, Sind Jinnah Stadium, Gujranwala Ibn-e-Qasim Bagh Stadium, Multan Arbab Niaz Stadium, Peshawar Iqbal Stadium, Faisalabad Pindi Club Ground, Rawalpindi Sargodha Stadium Rawalpindi Cricket Stadium Bugti Stadium, Quetta Sheikhupura Stadium Multan Cricket Stadium
Notable Pakistan Cricketers
Captains
Hafeez Kardar Javed Burki Majid Khan Saeed Ahmed Mushtaq Mohammad Asif Iqbal Wasim Bari Imran Khan Javed Miandad Wasim Akram Waqar Younis Rashid Latif
Inzamam ul Haq
Kardar led the first Pakistani team to victory over all the Test playing nations of the 1950s, including historic victories over England in England in 1954, and against Australia in Karachi in 1956. Imran Khan led Pakistan to a World Cup victory in 1992 in Australia
Fast Bowlers
Imran Khan Wasim Akram Waqar Younis Fazal Mahmood Sarfraz Nawaz
Shoaib Akhtar
Wasim Akram has taken 502 ODI wickets, the highest by any bowler in ODI cricket. These Pakistani fast bowlers were the innovators and masters of reverse-swing, a mastery unparalleled in any other cricketing culture.
Batsmen
Hanif Mohammad Mushtaq Mohammad Javed Miandad Inzamam ul Haq Saeed Anwar
Mohammad Yousuf
Hanif Mohammad scored 337 against the West Indies in 1958, the first triple hundred by an Asian cricketer. Saeed Anwar holds the record for scoring 194, the highest ODI innings, scored against the Indian cricket team in Chennai in 1997. Shahid Afridi holds the record for the fastest ODI century reaching the milestone off just 37 balls
Spin Bowlers
Abdul Qadir Mushtaq Ahmed Saqlain Mushtaq
Danish Kaneria
Abdul Qadir is considered the reviver of the art of leg-spin bowling, and Saqlain Mushtaq is regarded as one of the best off-spin bowlers in cricket history.
Current Team
The current Pakistani Team players are Inzamam-ul-Haq(Captain), Younis Khan(Vice Captain), Salman Butt, Kamran Akmal(Wicket-Keeper), Mohammad Yousuf, Shahid Afridi, Shoaib Malik, Abdul Razzaq, Arshad Khan, Mohammad Asif, Asim Kamal, Mohammad Sami, Rana Naved-ul-Hasan, Shoaib Akhtar
Team Overall Performance (ODI)
| | | | | | | |
| --- | --- | --- | --- | --- | --- | --- |
| Played | Won | Lost | Tie | NR | HS | LS |
| 625 | 337 | 270 | 6 | 12 | 371 | 43 |
Some Pix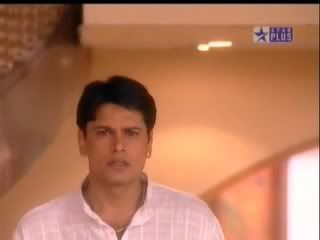 Link to our first club
http://www.india-forums.com/forum_posts.asp?TID=281392
amna


Edited by amna malik - 03 September 2006 at 7:59am