Welcome To
!Pavitra Rishta Banner Contest!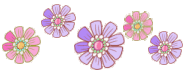 The most awaited Banner Contest of this forum is back! All the new generation has been introduced, their story lines established, so its time for them to be on the banner along with the old characters.

So, I take this opportunity to announce the Fourth Banner Contest of the Pavitra Rishta Forum.
First, lets have a look at the banner contest Rules:
You can choose any of the pics from the picture gallery. But try to include as many characters as possible, banners with only the co-stars will not be included in the voting.We have given a character list of the required and optional characters in this post. Please include all of the required in the banner.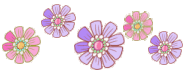 The name 'Pavitra Rishta' must be there on the banner.
The banner must be of size 728 X 90 pixels.
The banner must be still and non-animated.
Please do not write your name, ID or copyright on the banner.

Each member can send 5 entries.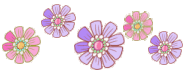 Some important points to remember while submitting the banner:

If Members make multiple accounts either to vote or make banners then they will be DISQUALIFIED from the Banner Contest

Do not advertise your banner either through PMs, signatures or as posts. Any such banners will lead to DISQUALIFICATION

Do not post your banners directly on the forum - Banners done so, will not be considered for voting...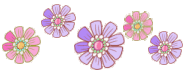 CHARACTER LIST
Required Characters:
Archana
Manav(Sushant and Hiten)
Savita
Sulochana
Teju
Ovi
Purvi
Arjun
Soham
Ankita
Naren
Mansi
Prashant
Shashank
Pari
Pia
Raunak


Optional Characters
Sunanda
Shirish
Rushali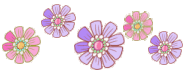 Please pm your entries to
ZeeTVcontest
ID.
The last date of sending the entries is 11th May, 2014.
If you have any queries regarding the Banner Contest, please pm devashree_h, jyoti06 or jnawaz for your queries or can post in this topic.
Even if you cannot make banners, you can help this contest by spreading the word. Please contact your creative friends and urge them to participate in this contest. Lets make this Contest a huge success.
Regards,Pavitra Rishta DT.


Edited by devashree_h - 04 May 2014 at 4:54am