Hello Dosto
First of all congratulations to all of us
for some how kheechofy the forum for one year even after the the show closed with high expectations of "the KTLK returns"

to "if no KTLK..then no other show".

...
Now to business
I know I am damn late for the weekend speciality...
But, maine kahi padha aur suna... better late than never... so following that rule...
This week's theme is game / cartoon characters.
For example: Ashu - the purple candy of ADs


Nidhi in blue: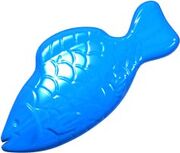 Edited by mudraswathi - 03 March 2014 at 1:25am