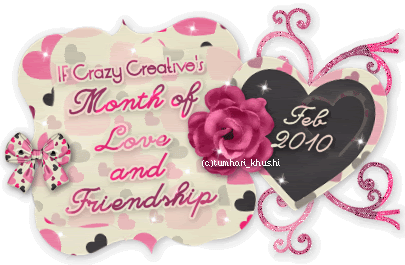 Dear Friends. We the Crazies bring some more masti and fun your way.
Are you ready for some more Masti now?
Aao milke kho jaye Masti mein, Jaadoo mein aur doob jaye in pyare pyare, suhane songs ke nashe mein.
Confused?
Let me break the suspense
and present
The Antakshari for lovers of all ages. from teens to retired IF members.
It is a antakshari of love . Song should have Love, pyar ishqor muhobbat word inside. language is no barrier. So we can have both Hindi and English.
The only rule is that according to the title please try to post songs of love.
But You don't have to be teen or elderly to play. I know how good our members are with those lovie dovie songs.
.
Member who posts most songs will be a winner. So let us get rockin!!! and enjoy!!