Home

»

Yeh Rishta Kya Kehlata Hai Written Update 30th January 2014
Yeh Rishta Kya Kehlata Hai Written Update 30th January 2014
Post Reply
New Post
_Amina_
Coolbie
Joined: 06 August 2010
Posts: 14110
Posted:

30 January 2014 at 1:26pm

| IP Logged


The Episode starts with Naksh discussing something about work. Rajbanna comes back from the park. Duggu and Rajbanna goes to meet Dadda ji. Akshara and Naitik talk about Rajbanna. Devyaani comes with some medicine for Dadaji. She asks Akshara how is about Rajbanna. She asks if medicines working on him. Naitik says yes, he is going to the park with his friends. Devyani says I saw him sitting alone. Naksha is confuse.

Ananya asks Shaurya to play with her. He asks what shall we play. Ananya says beauty parlour. She gives Shaurya a head massage. She finds a white hair and tells him. Shaurya gets worried and runs upstairs to check. Varsha and Rajshri sees him going upstairs and ask Ananya where did he go. Ananya tells them about the hair. They laugh.

Naksh comes to their room with the report. Akshara locks the door so Duggu doesn't find out. Akshara tells him to hurry and read the report. Naitik says it won't get changed if I read it slowly. Naitik reads the report. Akshara says see I told you there is nothing. Naitik looks at her and smiles. she asks what is it. Naitik says it's twins. Akshara is shocked. Naitik says I'm so happy. Akshara says I'm scared, twins. Naitik says why, it's a buy one get one free offer. Akshara says you are seeing offer and I'm suffer. There is already Duggu then you and now 2 little babies. Naitik teases her. Akshara says I'm worried. Naitik says think if they are two daughters or two sons, then everything same same. Akshara says don't see such dream, I will get a heart attack. Naitik says you also see the dream with me. Naksh dreams about the twins. Akshara says it will be a bad time. Naitik says it will be fun time. Duggu comes and asks whats happening.

Shaurya asks Rajshri to make oil for head massage. Everyone laughs. Anshu teases him. Shaurya is worried about getting white hairs. Anshu calls Jasmeet. She doesn't pick up the call as it's got no charge.

Akshara asks Naitik to tell everyone about the good news. Naitik says even you have to be with me. They argue about who is gonna tell.. Duggu finds the letter from the diagnostics and ask what is that. Akshara says nothing. Naitik tells him to get ready for school. Akshara gives the letter to Naitik and says to keep it safely. Naitik takes the letter and sees It's not Akshara's. He thinks of teasing Akshara with someone else's report. He teases her with the number 2.. he says he wants everything in two. Duggu asks why are you saying 2 on everything. Naitik says I'm liking the number 2 a lot today. Akshara gets annoyed and leaves the room. Duggu says I understand why you are saying 2. Naitik asks wht did you understand. He says I won't tell, you guess.

At m's Kaka and Vishwamber discussing about business. Ananya stands behind Shaurya with a paper in her hand. everyone laughs. Shaurya asks why are they laughing. Ananya shows the excess oil to Shaurya and says this is why. Shaurya says it's good to put oil. Everyone laughs at Shaurya. Anshu comes. Ananya shows him the oil of Shaurya's hair. He doesn't say anything. He looks upset. Jasmeet is travelling in an auto with Raman and his sister. She calls her mum and asks her to do her work.

Rajbanna says he is going to park again. Akshara gives him a lemon water bottle. Rajbanna says you takes care of everyone but what about yourself.. he asks how are you, what did the doctor say. Akshara says I'm fine, there is no problem. Rajbanna tells her to take care of herself. Akshara tells him that the whole family is with him so if he needs anything just to ask them. Rajbanna says okay and leaves.

Pammi comes to m's to tell them about Jasmeet. They discuss about Jasmeet. Anshu calls jasmeet and talks to her.He asks her to remember his number. She asks her number. He says it and she says it's wrong, shall I be annoyed now. He says sorry. Naman comes with his sister and asks Jasmeet to go with them as they are getting late. Anshu hears this and gets annoyed.

Naksh is in dinning table. Duggu is also there. Akshara serves Naitik food and asks what's going on in his mind. Naitik smiles and says nothing. Akshara says I know there is something going on so tell me. Naitik says I'm just happy that's why I'm smiling. Akshara says remember we have to share the good news with everyone as well. Naitik says we will, whats the hurry. Duggu hears all this. Naitik gets a call from office and he leaves. Duggu says to Akshara tell me the truth, what are you hiding from everyone. He calls Baisa and Bhabhimaa and says to ask Akshara what is she hiding from him. Akshara tells Maharaj ji to take Duggu to school. Baisa and Bhabhimaa ask Akshara what is it. Akshara tells that she is pregnant. Bhabhimaa and Baisa are very happy and bless her. Akshara tells them about twins. They are very happy. Baisa sings and dance in happiness.

Precap: everyone is at ss. They congratulate Naitik. Naitik is worried. Akshara asks Naitik whats the matter. She says I'm getting worried, tell me.

Sorry for any spelling or grammatical mistake! Don't forget to press the like button! Enjoy!

PLEASE DO NOT COPY UPDATES TO OTHER SITES, THIS UPDATE IS MEANT EXCLUSIVELY FOR INDIA FORUMS MEMBERS


Edited by _Amina_ - 30 January 2014 at 6:15pm
The following 16 member(s) liked the above post:
naturelovesme
,
haaris
,
gaga123
,
Naksh4evaa
,
ssanjana
,
Joshana458
,
dhindsa_raji
,
A HUGE FAN
,
saf2012
,
Ritu-
,
Kripa-banka
,
kala_09
,
Julie-Shah
,
sona_naksh
,
samicute
,
Surish
,
Dear
Guest
, Being an unregistered member you are missing out on participating in the lively discussions happening on the topic "
Yeh Rishta Kya Kehlata Hai Written Update 30th January 2014
" in
Yeh Rishta Kya Kehlata Hai
forum. In addition you lose out on the fun interactions with fellow members and other member exclusive features that India-Forums has to offer. Join India's most popular discussion portal on Indian Entertainment. It's FREE and registration is effortless so
JOIN NOW
!
Ritu-
Coolbie
Joined: 13 December 2010
Posts: 15495
Posted:

30 January 2014 at 2:47pm

| IP Logged

Thanks
samicute
IF-Sizzlerz
Joined: 27 December 2008
Posts: 13790
Posted:

31 January 2014 at 12:18am

| IP Logged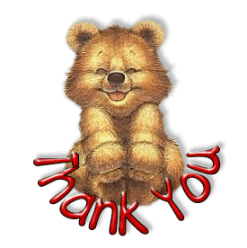 sona_naksh
IF-Sizzlerz
Joined: 27 March 2011
Posts: 10776
Posted:

31 January 2014 at 1:36am

| IP Logged

thnx for update ami :-)
khan_
IF-Dazzler
Joined: 14 January 2013
Posts: 4074
Posted:

31 January 2014 at 3:54am

| IP Logged

thanx for the update
Kripa-banka
IF-Dazzler
Joined: 23 August 2012
Posts: 3664
Posted:

31 January 2014 at 4:38am

| IP Logged

Thanku
Surish
IF-Addictz
Joined: 30 October 2011
Posts: 81254
Posted:

31 January 2014 at 3:59pm

| IP Logged

Post Reply
New Post
Go to top
Related Topics
Forum Quick Jump
Please login to check your Last 10 Topics posted
Top five shows on the TRP Chart!
We bring to you the report card of TV shows which have gained top five ... 179
TVT & GVT Ratings - Week 36
TellyBuzz brings to you the TVT and GVT rankings of popular television ... 61