Happy Birthday my little sis.



My sweety pie, my chutki, my doll, its u b'day today and on this day I've sent you three angels with three wishes for you. First, I wish that this Birthday teaches you something new and beautiful. Second, I wish that you have a day that you'll remember forever with a smile. And third, I wish that such days keep coming in every single day...
Birthdays come and go, everyone grows up a year every year, and gifts are opened and thrown. But I want that my Birthday wishes stay with you forever. Happy Birthday!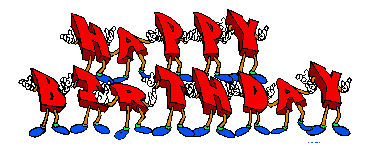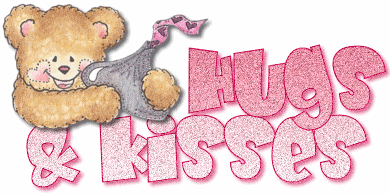 It's your birthday, time to have fun.
But tomorrow, you had better go for a run.
Run like the wind, make no mistake.
Do you know how many calories are in a birthday cake

When you were small
You were a naughty little sister
Now you are a year older and tall
But you are no less of a twister
Happy Birthday!

Happy birthday,
sweet sister of mine.
Whenever I see you,
my heart seems to shine.
You're a truly wonderful,
sweet sister and friend.
birthday hugs and kisses,
I'd like to extend.
Happy birthday,
sweet sister of mine.
It brings me joy,
when we just spend time.
I'm eternally grateful,
you've always been there.
Through your actions and words,
you show that you care.
Happy birthday,
sweet sister of mine.
Life with you,
is exceptionally fine.
I hope you enjoy,
another great year.
I promise my love,
shall always be near.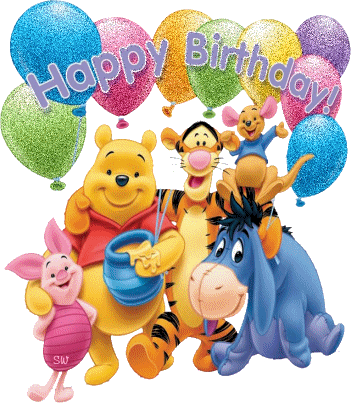 A lovely combination of rhythm and blues,
Will want you to put on your dancing shoes.
On your birthday, let happiness be all around
The best of times becomes the talk of the town.
The party extends all night long,
It has been a very long wait,
And now its your birthday to celebrate.
Make a wish as special as your day,
For all things good are meant to happen today,
Desires of beautiful and lovely things,
Will take flight with their wonderful wings,
Dance through the evening hours,
Take in the fragrance of lovely flowers.
My prayer for you
Is to celebrate with victory in everything you do.
I may not be there for your special day,
But for your happiness, health and love, I pray.
You know this from the start,
That my wishes for you come from my heart.
Happy Birthday Doll!!!
Love you sweet sista!!!
hmm... wishes done!!! so now its dress-up time ;)
umm... first your dress:-

now the accesories:-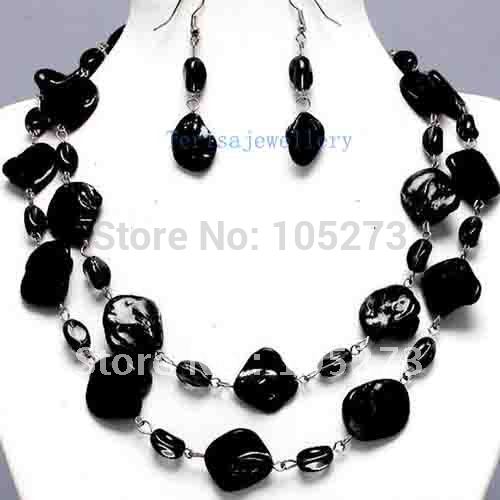 awww... our princess is looking so pretty
now ur gifts ;) :-









ufff... now i'm hungry, lets eat ;)




see who all are wishing u on ur b'day:-
our darling ipk team


my srk sir

As we observe your birthday now,
Your cake and gifts don't matter much.
These common things aren't really you,
Ribbons, paper hats and such.
We celebrate a person who
Brings happiness to everyone,
Someone who gives more than she gets,
And fills our lives with joy and fun.
So Happy Birthday, and many more!
We hope you make it to a hundred and two,
Because we always want to have
The special pleasure of knowing you.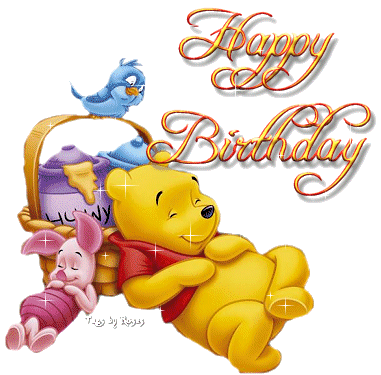 n now lets dance:-

Here's a wish that's just for You, and I hope it comes true
May you have a day filled with love and with loads of presents too
'Cause a sister so dear deserves every bit of happiness one can find
Wishing you a Happy Birthday my dearest!





with loads of love;
urs,
shree didu


Edited by SobtiFanShree - 25 January 2014 at 1:32am