Welcome all to this week's game of the week! Please participate and help us get closer to 10,000 pages!
Rules:
So this is basically a game where we will do a little bit of fusion and IPK mixed in! The purpose of the game is to pick an IPK scene and then match it with any Hindi song you would like. It can be funny, sad, romantic, and really however you want it. Please be original and do not match a scene with a song that has already been done in IPK. For example, do not post Teri Meri with their dance sequence or any song sequence used in IPK. One can post Teri Meri scene with another song not used in IPK!
If you do not know how to post pictures, it's ok. Go ahead and describe the scene or song with a written description.
To begin I will post an example: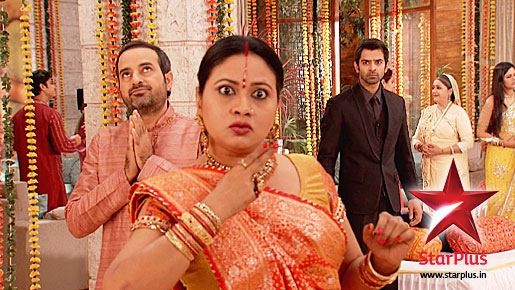 Song:
Let's start playing! Each person can post or describe a scene. Either that player can also post a matching song or have the person below match a corresponding song. To make it easier, if you post a scene and song, then post another scene as well so the person below you can answer!
I typed up the rules fast so if it's not clear please feel free to ask me questions.
Let the games begin!
Who can pair up a Hindi song with this scene?


Edited by ssyahoo - 20 January 2014 at 10:32am