Hi my dear friends!!
Thanks to all of you for sending me their lovely entries
This week's theme was...
Teddy Bears
And your task was to make a collage
How to vote:
Below you'll see all the collages. Each of it has a number. Please choose one of them and post the number of your favourite collage.
Everyone has 1 Vote!
Please note: Participants are not allowed to vote for their own collage. Please don't create multiple IDs to vote for your collage. Otherwise you'll be disqualified.
Please do NOT advertise for your collage in any form, this includes telling friends which collage(s) you made. That'll avoid friends voting for you only because you're their friend. Let them vote for the collage they like.

It's not about voting for the most beautiful, but for the most creative collage. And here are the wonderful collages:
collage # 1:
------------------------------------
collage # 2:
------------------------------------
collage # 3:
------------------------------------
collage # 4:
------------------------------------
collage # 5: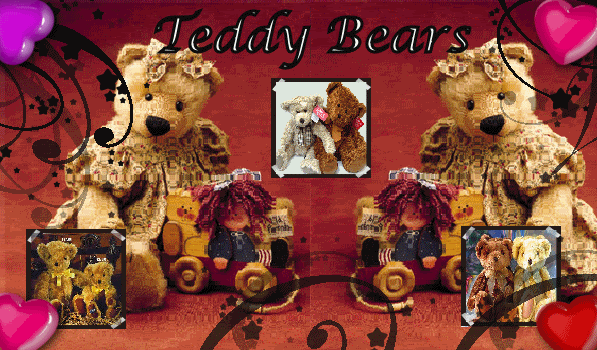 ------------------------------------
collage # 6:
------------------------------------
collage # 7:
------------------------------------
collage # 8:
------------------------------------
collage # 9:
------------------------------------
collage # 10:
-----------------------------------------------
collage #11:
If you feel your collage is missing, please PM me(Tumhari_Khushi) as soon as possble

The last date for voting is thursday, august 31st
Loads of Love,
Khushi, Jem and Sunny
Avatar & Signatures Shop Dev.Team