Originally posted by IPK..Jenny
Originally posted by cherrybloom1
Originally posted by IPK..Jenny
Originally posted by cherrybloom1
Originally posted by IPK..Jenny
Originally posted by cherrybloom1
Originally posted by IPK..Jenny
Originally posted by cherrybloom1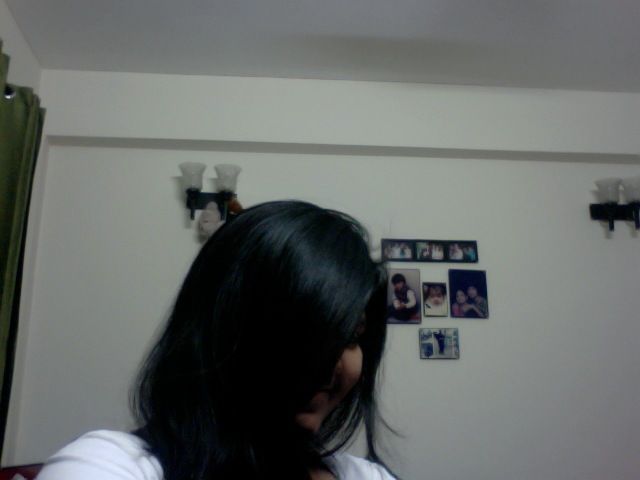 Cute
Is thT a baby picture of you in the photo on the wall
yup!
Awww your such a cute baby
awwh thanks
i was a cute and very good baby, i only turned out to be a monster as i started growing up!
Awww
Hehe i was a nuisance before i was even born
haha noo, i was a very good baby. after about 6 months of my birth my parents stopped making me eat or sleep. i had started doing everything on my own. my parents wud keep the food in front of me and i wud eat whatever wud go in my mouth, the rest used to lay fallen. i slept whenever i was sleepy, no matter where i was. i entertained myself but the only thing i needed was attention.
i was a very attention seeking kid. i needed attention and everyone gave me that as well, so i was a pretty satisfied baby.
Wow you were a good baby
Hehe i was eating and doing most things on my own within a year .. But i was nuisance i was a cheeky child would hide things mess about with dishes, chuck food (not mine i would et mine no matter what
) ... Then run around laughing
hahaha awwwh i love naughty babies, they are so adorable.
so u know i had gone to US 7 years back and my baby sister was about a year old and my baby brother was about 3 years old. so she was really find of pasta but we wud never give her and my brother, when he wud eat, alot of the food wud fall. so when we used to have our meals, my sister wud go sit beneath the table and eat all the fallen food. she wud just quietly eat up the fallen food until we realized that she was missing and when we wud make her sit on our lap, she wud pick up the food from our plates, throw it on the floor and then go and eat that.