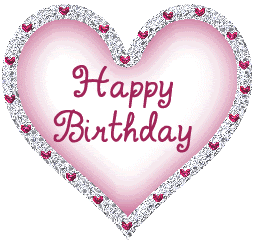 If I could have just one wish,
I would wish to wake up everyday
to the sound of your breath on my neck,
the warmth of your lips on my cheek,
the touch of your fingers on my skin,
and the feel of your heart beating with mine...
Knowing that I could never find that feeling
with anyone other than you.
Happy Birthday my Mishty, My Dhak Dhak Dhami, GOD Bless you always with 440 watt smile, May all your wishes come true, Wish you loads n loads of success ahead and lots of fans tooo (But there will always only one Arnavvv
)
Manu and team awesom thread guys, I don't wanna forget anybody's name thats why said Manu n team so every single person is included. Really its the best thread i have ever seen on IF, The matter, the creations are just too awesom, Jitna kahoon utna kam hai...
Thankss for including my name, I am glad that u people made me part of this thread making team, Believe me my contribution is so little infront of you people, I can't stop looking at thread again and again, Cheers for you guys and all DDians...


Edited by Arnav90 - 09 January 2014 at 7:19am