Home

»

Saath Nibhana Saathiya Written Update for 2 January 2014
Saath Nibhana Saathiya Written Update for 2 January 2014
Post Reply
New Post
-Muskii-
IF-Sizzlerz
Joined: 18 October 2011
Posts: 19252
Posted:

02 January 2014 at 6:15am

| IP Logged
' Saath Nibhana Saathiya '




- W R I T T E N U P D A T E - 2 J A N U A R Y 2014




Rashi is on phone with someone and tells her to bring the materials she told and not to tell anything about it to kokila. Rashi turns to the other side to see ahem she's shocked. She asks what he's doing there and ahem replies that since jigar and kokila are coming they both should go home. Rashi says she'll stay there for a while and he can go. On the other side radha and tripti dressed in white sarees come. Hetal feels sad and asks how she is. Radha says how can she be fine when her own sister has killed her husband. She further tells that she'll take revenge from everyone and hence she'll stay there. Jigar is about to stop her when kokila stops him and says that they both can stay there till they want. Kokila tells she has taken the decision after thinking a lot. Madhu comes to rashi and gives her the lunchbox and medicines. Rashi puts the medicine in to the food and madhu asks if it will not harm gopi. Rashi says its a very light medicine and nothing major can happen. She tells that its the only way for gopi to come out of jail.




Inspector stops rashi and madhu from giving the food to gopi. Rashi tells gopi follows kanji alot and today she'd only eat the food made at home and if they refused to give the food she'd stay without eating anything the whole day. They accept to give the food to gopi. Madhu tells gopi to eat as she has not eaten since yesterday.




Ahem feeds her the food. Madhu whispers to rashi if anything is happening to gopi and she tells it should have worked by now. Inspector tells them to come out. Gopi is feeling uneasy everyone comes to there. Rashi tells the inspectors that gopi goes mad sometimes and she need to get treated as soon as possible. Ahem takes her in his hand and they go to hospital. Urmila comes to modi mansion . Hetal greets her and tells her about everyone. Urmila thinks that she can do her work as kokila is not there. Hetal says kokila will get bail of gopi soon and what does she think. Urmila who is lost in her thoughts agrees. Hetal tells her to sit till she comes. Kokila and jigar come to police station and is shocked not to see gopi. Inspector says she's taken to the hospital. He tells that they should have told them that gopi gets sick like that. Kokila asks what he's telling and he says he's telling what rashi said. jigar asks which hospital and they tells its the national hospital.




Doctor tells that he has given injection and will be fine soon. Kokila thinks to take care of rashi later. Rashi goes outside and tells the doctor to help her. She tells to call Dr.Joshi. She tells him that gopi is her patient and discharge her soon. She'll be fine once she's at home. Inspector asks if they can take her to jail and doctor says it'll be better if they say at home. Inspector says they'll check on her as the case if still going on. Kokila sees rashi and madhu smile. Urmila is walking here and then when nani asks where she's going and what she wants to steal now. Whole family comes with gopi and urmila is shocked. Hetal asks what happened to her and kokila says she's sick. Ahem takes gopi to room.




Urmila thinks how to go to room. Inspector asks what she's doing there and shouldn't be seen there. Inspector says that under doctors sayings they are keeping her here but she shouldn't go out of the house. Kokila agrees. Kokila shouts at rashi why she did that with gopi. Kokila says she made gopi eat that medicine without thinking that it'll harm her health. Rashi says she wanted gopi to stay with them this new years.Madhu says she too was involved in it. Madhu says they did it. Kokila says she shouldn't have done it. Kokila says rashi that she will not do anything or she'll be the worst person for her. They all are about to see radha with a shocked face.




Precap- Madhi sees an earing and calls kokila to tell about it. Kokila is shocked to hear about an earing.


Edited by -Muskii- - 02 January 2014 at 7:41am
The following 19 member(s) liked the above post:
Nas1
,
pink0213
,
haaris
,
oceanbreeze11
,
aquariun2000
,
A HUGE FAN
,
lakshmikr
,
indu9
,
tuku
,
_Devna_
,
Ritu-
,
-Happy4Ever-
,
Rainbowcatxo
,
Shweta2111
,
MADHU.BARUN
,
geet005
,
NazimKiDewani
,
NISHADEEP
,
Surish
,
Dear
Guest
, Being an unregistered member you are missing out on participating in the lively discussions happening on the topic "
Saath Nibhana Saathiya Written Update for 2 January 2014
" in
Saath Nibhaana Saathiya
forum. In addition you lose out on the fun interactions with fellow members and other member exclusive features that India-Forums has to offer. Join India's most popular discussion portal on Indian Entertainment. It's FREE and registration is effortless so
JOIN NOW
!
Ritu-
Coolbie
Joined: 13 December 2010
Posts: 15555
Posted:

02 January 2014 at 8:33am

| IP Logged

Thanks for the WU.
The following 1 member(s) liked the above post:
-Muskii-
,
Rainbowcatxo
IF-Dazzler
Joined: 30 August 2012
Posts: 3299
Posted:

02 January 2014 at 9:54am

| IP Logged

Thanks for the written update :)

The following 1 member(s) liked the above post:

-Muskii-

,
NISHADEEP
IF-Sizzlerz
Joined: 20 June 2013
Posts: 17281
Posted:

02 January 2014 at 10:18am

| IP Logged

Thanks for the WU

The following 1 member(s) liked the above post:

-Muskii-

,
Shweta2111
IF-Dazzler
Joined: 12 February 2013
Posts: 2774
Posted:

02 January 2014 at 12:22pm

| IP Logged

Thankyou very much Muskii Dii for awesome update as always...
and thankyou so much for your effort to write the whole update in the excellent way
The following 1 member(s) liked the above post:
-Muskii-
,
Surish
IF-Addictz
Joined: 30 October 2011
Posts: 83704
Posted:

02 January 2014 at 4:48pm

| IP Logged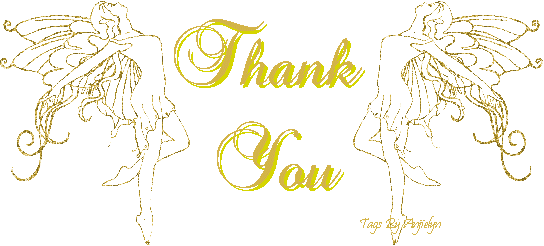 The following 1 member(s) liked the above post:
-Muskii-
,
Post Reply
New Post
Go to top
Related Topics
Forum Quick Jump
Please login to check your Last 10 Topics posted
I love to be a versatile actor- Lovey Sasan
Pretty Lovey Sasan who is sincere towards her work and has been seen ... 5
TV shows and their connect with abroad shoots!
TellyBuzz presents the list of few shows which have gone abroad and ... 58